Singer Kelsy Karter Gets A Huge Harry Styles Tattoo On Her Face
By Hayden Brooks
January 28, 2019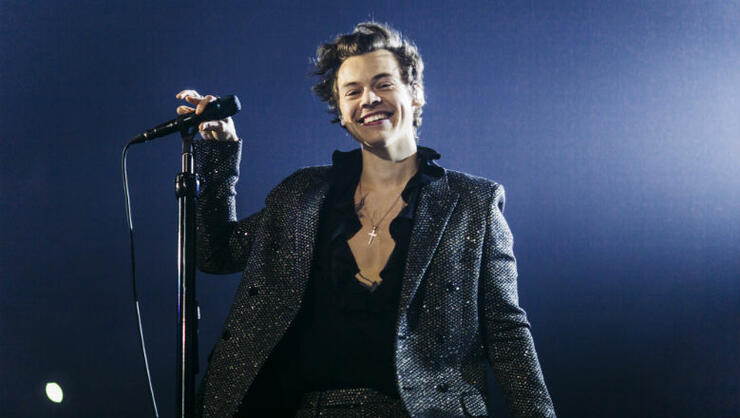 Tattoos are one way to pay homage, but singer Kelsy Karter just took her devotion for Harry Styles to the next level by getting detailed ink of the former One Direction singer permanently designed on her cheek.
Over the weekend, the New Zealand-born singer shared photos of her new tattoo via social media and it seems to be an early "birthday gift" to the pop heartthrob, who turns 25-years-old on Friday. In a separate photo from the post, Karter stood next to the Los Angeles-based tattoo artist Romeo Lacoste, who worked on the piece. For those who are wondering about the legitimacy of the tattoo, Romeo had allegedly uploaded a Story of him giving her the ink, but the post has since been expired. Thankfully, nothing is ever actually deleted on the good ol' internet. "Mama, look what I made me do," she captioned the viral post, which has already garnered over 33,000 likes.
Whether its a publicity stunt or not, Karter's buzz has led some, including us, to check out the new music video for her song, "Harry," which hears her sing about her adoration for the British pop star. If you're interested to see what she had to say about Styles, scroll on below to watch the new clip!
Chat About Singer Kelsy Karter Gets A Huge Harry Styles Tattoo On Her Face