Adam Levine Defends Maroon 5's Decision To Perform At Super Bowl LIII
By Peyton Blakemore
February 1, 2019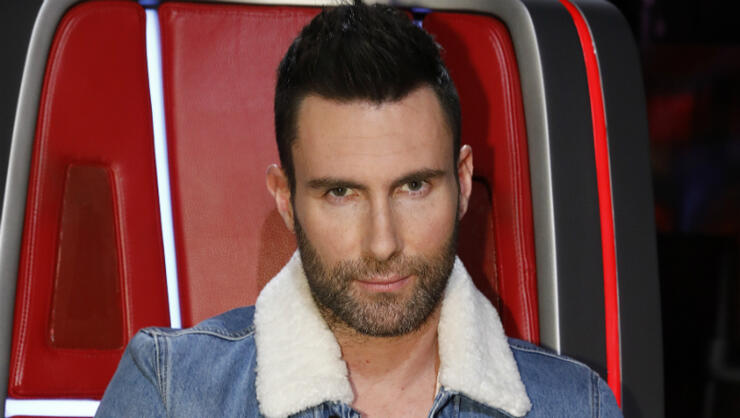 Adam Levine spoke out for the first time to address the controversy surrounding Maroon 5 's decision to perform the Super Bowl LIII Halftime Show.
In an interview with Entertainment Tonight , the band's frontman defended their decision to take the SB stage, saying it was not a decision he nor the group took lightly. "No one thought about it more than I did," he said. "No one put more thought and love into this than I did. [...] I spoke to many people, most importantly though, I silenced all the noise and listened to myself, and made my decision about how I felt." He added: "I'm not in the right profession if I can't handle a little bit of controversy. It's what it is. We expected it. We'd like to move on from it and speak through the music."
As for those who feel like their voices aren't being heard, Adam hinted that the band plans to honor them during the Sunday (February 3) performance. "They will be [heard] — that's all I want to say because I don't want to spoil anything," he shared. "And once again, I like to think that people know where I stand as a human being after two decades doing this. I'm not a speaker. I'm not a public speaker. I do speak, but it's through the music. My life's work and what I put out into the universe has been positive and hopefully inspiring [...] So, what I would say is, you know, we are going to do what we keep on doing, hopefully without becoming politicians and continuing to use the one voice we know how to use properly." He continued, "I think we wanted to make sure we were able to speak once again through the music [...] I thought to myself, 'What's my greatest tool, what's the thing that I can use to express myself and what's the best way for the band to express themselves, and how are we going to do it this year? What do we owe ourselves? What do we owe the people?' And that's what we did."
"I am beyond proud of the finished product, and literally I've never been more excited in my entire life to present this to the people because I believe that it's truly a reflection of all of us," he said before getting into how Travis Scott 's addition to the show is what truly makes their performance so special. "This is a moment for him and we love what he does [...], what he represents. This is the [Super Bowl halftime] show that is going to have the biggest hip-hop presence that there's ever been [...] So, he's it, he's the man, and he comes in hot."
Criticism has surrounded Maroon 5', Travis', and Big Boi 's decision to perform during the Super Bowl LIII halftime show for weeks, in big part due to the on-going NFL boycott . Many have slammed the artists for agreeing to perform, claiming they are overlooking the NFL's alleged blackballing of Colin Kaepernick , who spearheaded the kneeling movement in protest of police brutality and racial injustice. Several artists, including Rihanna and Cardi B , previously declined to perform the Super Bowl halftime show in solidarity with Colin.
Given the backlash, the NFL announced earlier this week that they canceled the customary Super Bowl Halftime Show performer's press conference, which Adam admitted in his interview with ET wasn't his decision. " Maroon 5 has been working hard on a Pepsi Super Bowl LIII Halftime Show that will meet and exceed the standards of this event. As it is about music, the artists will let their show do the talking as they prepare to take the stage this Sunday," the NFL said in a statement on Tuesday (January 29).
Photo: Getty Images
Chat About Adam Levine Defends Maroon 5's Decision To Perform At Super Bowl LIII