Adam Levine Gives Critics A Shout-Out After Super Bowl Halftime Show
By James Dinh
February 4, 2019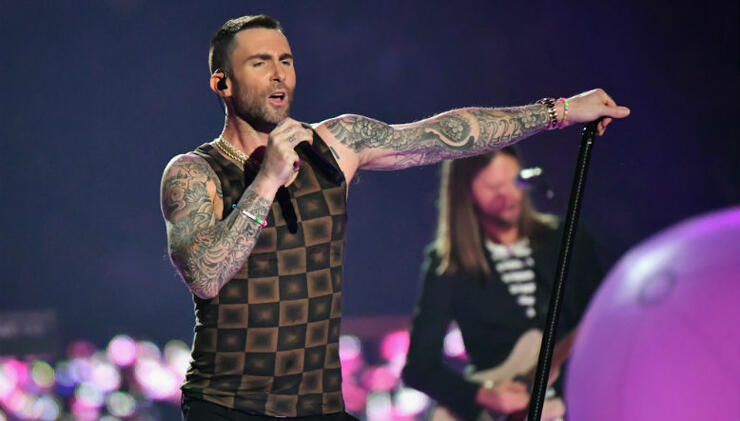 It's no surprise that the critics' reaction to the Maroon 5 Super Bowl LIII Halftime show was lukewarm, but Adam Levine isn't letting any of the naysayers take away from his big moment.
After taking the Mercedes-Benz Stadium stage in Atlanta, the M5 frontman took to Instagram to reflect on the milestone booking and it seems like he has nothing but gratitude. "When we accepted this responsibility to perform at the SBHTS, I took out my pen and just wrote," the 39-year-old star captioned some photos of the stadium. "Some of the words that came to me in that moment eventually made their way onto the incredible lanterns that flew high and low tonight."
Levine went on to list some of the words that came to mind during their creative brainstorm session, adding a big thank you to both his supporters and critics. "We thank the universe for this historic opportunity to play on the world's biggest stage," he continued. "We thank our fans for making our dreams possible. And we thank our critics for always pushing us to do better. One Love."
Prior to the big performance, Levine sat down with "ET" and explained that he thought long and hard about the booking due to the controversy surrounding how the NFL has handled Colin Kaepernick and other players kneeling to protest racial equality. "No one thought about it more than I did," he said. "No one put more thought and love into this than I did. ... I spoke to many people, most importantly though, I silenced all the noise and listened to myself, and made my decision about how I felt."