Backstreet Boys' 'DNA' Becomes Band's First No. 1 Album In Nearly 20 Years
By Paris Close
February 4, 2019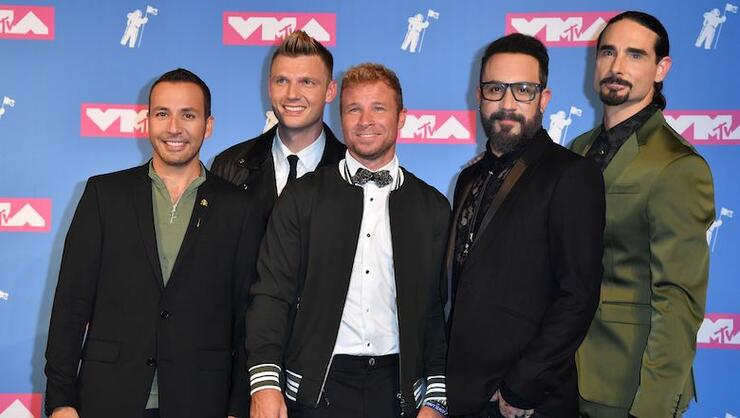 Backstreet Boys are back on top on the charts!
The boy band is celebrating their first No. 1 album in almost 20 years with the release of their newest album, DNA . The band's ninth studio record, which dropped January 25, ascended to the top spot on the Billboard 200 this weekend, Billboard reported Sunday (February 3).
This is the group's first No. 1 album achievement since their fourth LP, Black & Blue , sat atop the chart in December 2000.
Per Nielsen Music reports, DNA earned 234,000 equivalent album units in the United States in its first week, with 227,000 pure album sales contributing to the sum. What's more, the resource indicates Backstreet's latest offering is also the top-selling record of the week. BB's new feat will appear on the upcoming chart February 9-dated chart.
This is awesome news for the pop quintet, who just marked the arrival of DNA on the night of its release during an exclusive iHeartRadio Album Release Party in New York City. (Get an inside look at the event here .)
The members — Brian Littrell, AJ McLean, Nick Carter, Kevin Richardson, and Howie Dorough — released four songs to promote their long-awaited project, including "Don't Go Breaking My Heart," "Chances, "No Places," and "Breathe."
The band will continue to support DNA during the kick-off of their "Larger Than Life" Las Vegas residency at Planet Hollywood Resort & Casino, which launches February 6 through April 27. For the full dates, click here .
Photo: Getty Images
Chat About Backstreet Boys' 'DNA' Becomes Band's First No. 1 Album In Nearly 20 Years