Rihanna Throws Shade At The Super Bowl: 'We Beefin'
By Hayden Brooks
February 4, 2019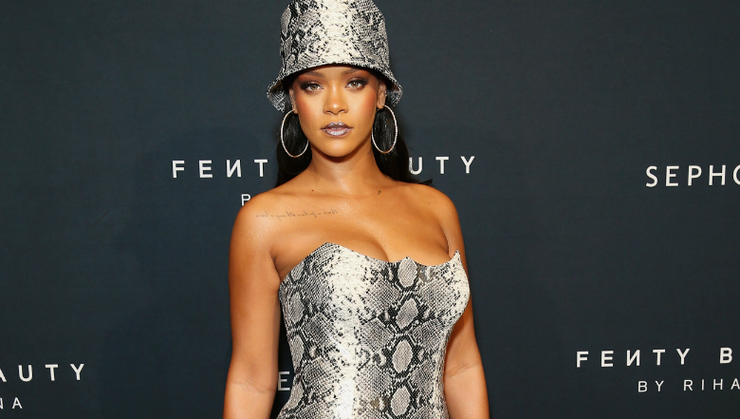 Over the weekend, Rihanna made two very important announcements. First up, she is not done with her upcoming album. Secondly, she had absolutely no interest in Super Bowl LIII on Sunday (February 3) and she made sure to let her Instagram followers know.
In a new post via the pop titan's Story, the 30-year-old star shared footage of her in first class on a plane and her caption to the clip was all too telling. Looking unimpressed in oversized sunglasses as folks in the background chatted about the big showdown, Rih stared directly into her camera alongside the caption: "How can we watch Super Bowl on the flight? Me:" In addition to the post, she also shared a second video of a passenger a few rows behind her and added a "weirdo" sticker on the man's forehead. In tune with the speculation, the singer shared one final Story, clarifying why she decided to boycott the Super Bowl this year. "For those of you who thought I was watchin Super Bowl . . . we beefin," she captioned an illustration of ex-NFL star Colin Kaepernick kneeling on the floor.
Just last year, word spread that Rih declined an offer to entertain during the Super Bowl because she supports the former San Francisco 49er quarterback, a source told Us Weekly. "The NFL and CBS really wanted Rihanna to be next year's performer in Atlanta. They offered it to her, but she said no because of the kneeling controversy. She doesn't agree with the NFL's stance," another insider told Entertainment Tonight. "The offer and exposure would have been great for Rihanna as she's planning a new album and tour but she stuck to what's right in her eyes." Among the other stars who reportedly declined appearances during the halftime show included Cardi B, Pink and Adele.
Chat About Rihanna Throws Shade At The Super Bowl: 'We Beefin'