Staind's Aaron Lewis Makes Racially-Charged Comment, Ends Concert Early
By Andrew Magnotta @AndrewMagnotta
February 4, 2019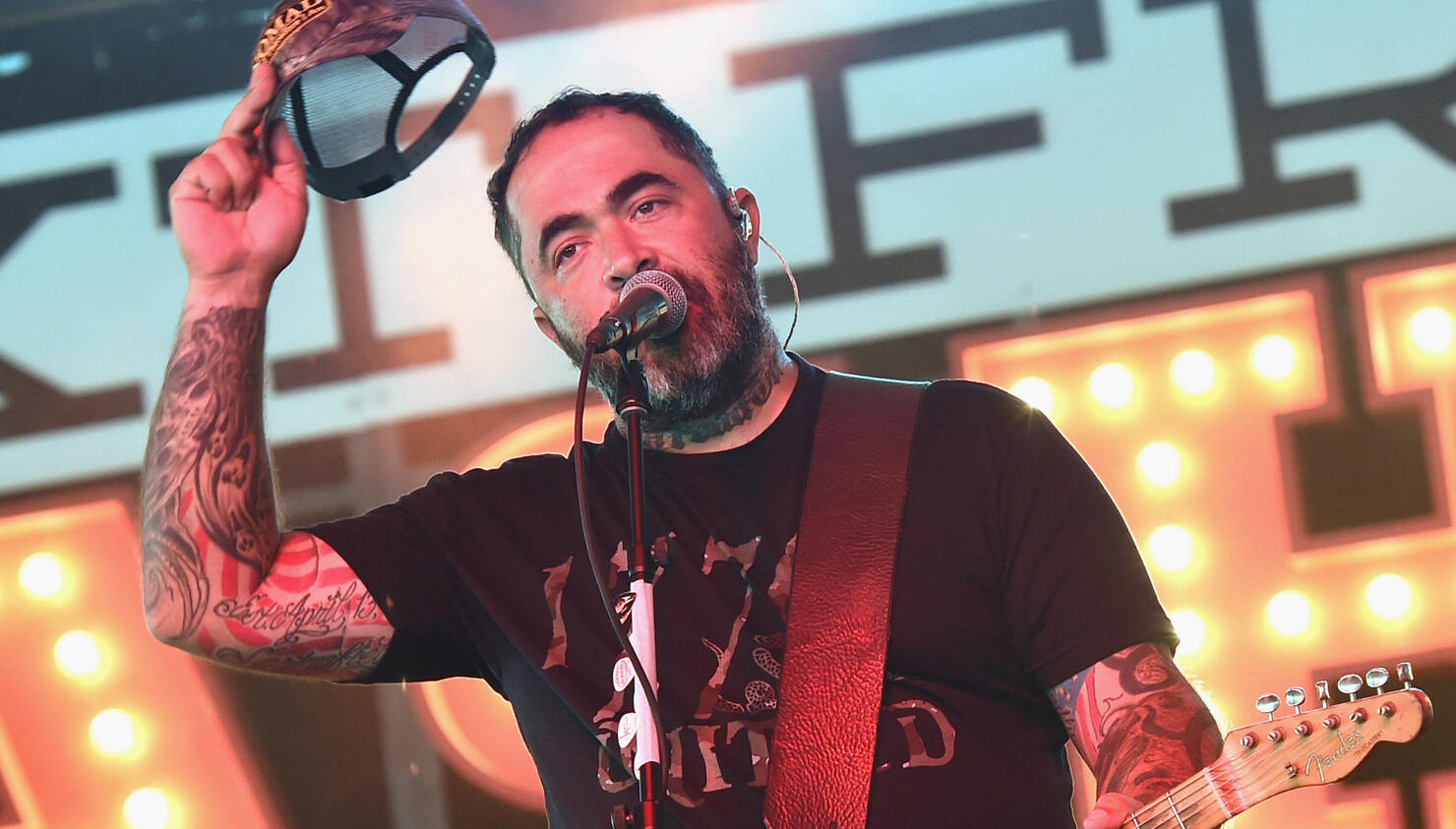 Aaron Lewis' solo career continues to hit plenty of bumps on the old country road.
The Staind front man, who is determined to be taken seriously as an outlaw country singer, recently walked out early on a concert in Pharr, Texas, because the crowd wouldn't quiet down when he asked.
Lewis getting upset on stage isn't a particularly new phenomenon, but the racially-charged comment he made before storming off to his dressing room is what's disturbing many fans in the aftermath.
"I'm sorry, I don't know how to speak Spanish. I'm American," Lewis said before leaving the stage.
The front man had asked the audience several times to shush, when some fans towards the front reportedly suggested he ask again but in Spanish. That appeared to prompt Lewis' comment.
Lewis' suggestion that he can't speak Spanish because he's American is pretty dicey in these times — especially in a town just a dozen or so miles from the U.S.-Mexican border.
Fan-shot video shows the singer handling the situation about has poorly as one could imagine. You can watch the incident below or here.
How the audience got whipped up into such a frenzy is unclear. Maybe Lewis just cursed out another heckler. Or maybe he just played a song, and ... uhh ... they really like him?
Lewis went with his substitute teacher "I'll wait" routine for several uncomfortable minutes. He made the comments about not being able to speak Spanish only after finally getting the audience to be quiet.
But the remark only worked up the audience again — something you'd think he would expect, being a professional musician and all — so Lewis waited a little longer before calling it a night.
About 53 million Americans speak fluent Spanish, which is a greater number than the entire population of Spain.
Suddenly, Wes Borland looks like he's not alone in terms of his feelings about the Staind front man.
Photo: Getty Images