Patriots Celebrate Super Bowl Victory With Raucous Parade Through Boston
By Bill Galluccio
February 5, 2019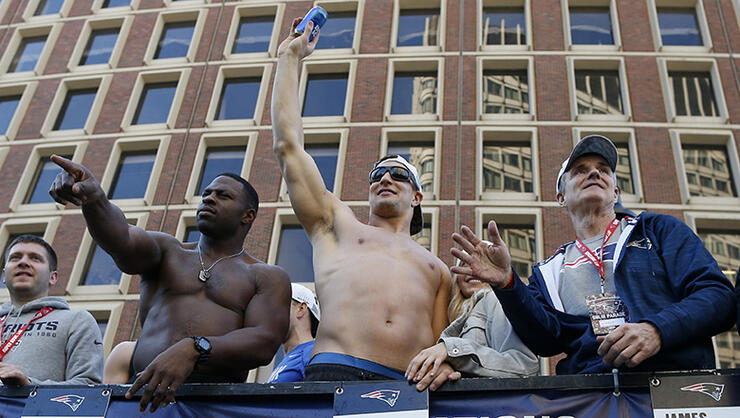 Hundreds of thousands of New England Patriots fans converged on Boston to celebrate the team's sixth Super Bowl championship, and things got rowdy in the streets. Public transportation saw a record number of riders as people from all over New England came to cheer on their team. It was a party-like atmosphere as fans covered in Patriots gear chanted "we want seven" as players rode through the packed streets on duck boats.
Patriots star tight end Rob Gronkowski was seen chugging a bottle of $500 wine and ripped off his shirt in the mild weather. At one point he decided to throw Tide Pods to the fans lining the roads. He also got hit in the face with a football thrown by somebody in the crowd.
While most fans had a good time partying the streets, a few guys had a little too much to drink and got into a wild brawl along the parade route. A video showed multiple people exchanging punches and kicks as the crowd cheered them on.
Photo: Getty Images
Chat About Patriots Celebrate Super Bowl Victory With Raucous Parade Through Boston