Which Music Icon Does Luke Combs Want To Meet At Grammy Awards?
By Lauryn Snapp
February 6, 2019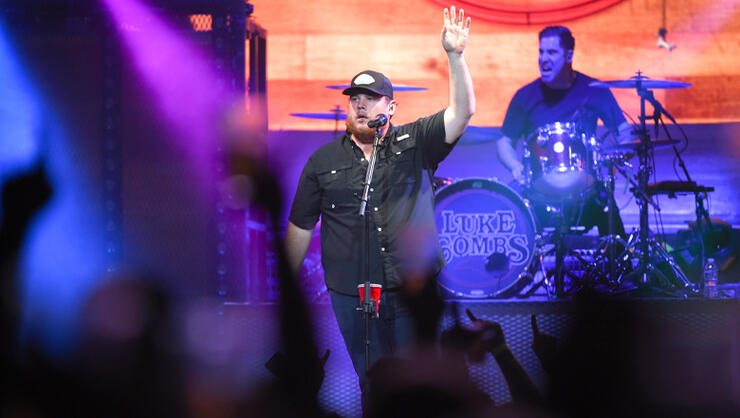 Country singer, Luke Combs scored his first Grammy nomination as one of 2019's best new artists. Fellow nominees include, Chloe X Halle , Greta Van Fleet , Dua Lipa , Margo Price , Bebe Rexha , and Jorja Smith but, who is Luke most excited to meet?
Cody Alan caught up with Luke in Mexico at Luke Bryan 's 'Crash My Playa' festival and was caught off guard by the "One Number Away" singer's answer.
"I hope that Elton John is there. I love Elton John!" replied Luke.
"I wouldn't have guessed that," remarked Cody with surprise.
"His career is so, like, well the music spans such huge diversity." shared Luke. "Ive always been a big fan of him and Bernie 's songwriting. I think it would be awesome to meet him. Just a living legend."
It has not been announced if Elton John will be attending the Grammy Awards, however, we are all hopeful that the stars align on the red carpet.
Luke also shared with Cody that didn't prepare a speech for his "New Artist" win during the 2018 CMA awards and he plans to keep that superstition alive as he enters the Grammy Awards.
RELATED: Country Stars React To Grammy Nominations.
Good luck, Luke!
Want to see the full list of Grammy Nominations? Click HERE .
Photo Credit: Getty Images.
Chat About Which Music Icon Does Luke Combs Want To Meet At Grammy Awards?