Ariana Grande Says Grammys Producer Is Lying About Why She's Not Performing
By James Dinh
February 7, 2019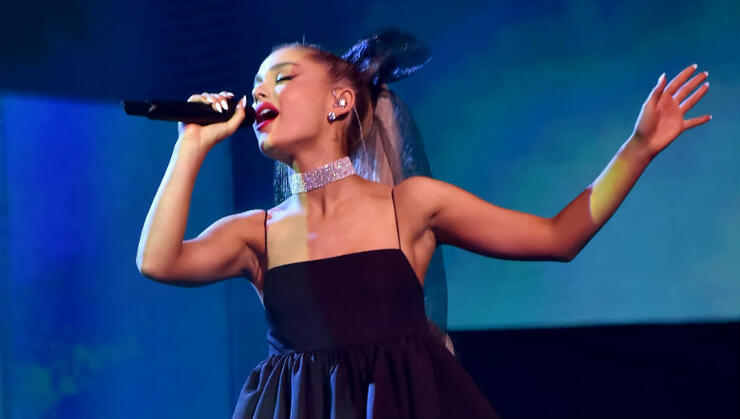 Ariana Grande has spilled on her decision to not perform at the 2019 Grammys on Sunday (February 10), admitting that she felt like the ceremony production was stifling her creativity and self expression.
In new tweets, which were shared on Thursday (February 7) after show producer Ken Ehrlich claimed that the pop titan felt it was too late for her to pull something together, Grande hit back at the honcho and said she is not willing to play the political game. "I've kept my mouth shut but now you're lying about me. i can pull together a performance over night and you know that, Ken. it was when my creativity & self expression was stifled by you, that i decided not to attend. i hope the show is exactly what you want it to be and more," she wrote. "I offered 3 different songs. it's about collaboration. it's about feeling supported. it's about art and honesty. not politics. not doing favors or playing games. it's just a game y'all.. and i'm sorry but that's not what music is to me."
Another follow-up tweet saw the singer admit that she was writing the tweets as her face on a Grammys bus advertisement passed her. "Hope that helps everyone understand my decision. i am still grateful for the acknowledgement this year," she continued. "anyf**kingway." Even though she won't be performing at the ceremony, she did end her Twitter rant by offering fans a glimpse at her new music video, which is presumable for her next single, "break up with your boyfriend, i'm bored."
As we previously reported, Grande passed on the opportunity to perform at the ceremony. If you believe the rumors, the pop star apparently felt "insulted" after the Grammys production team did not allow her to perform her new hit, "7 rings." In an attempt to compromise for the booking, the producers said they would allow her to sing the song as part of a medley, but decided that they wanted to choose her second song.
Photo: Getty Images
Chat About Ariana Grande Says Grammys Producer Is Lying About Why She's Not Performing