All The Ariana Grande 'thank u, next' Lyrics That Are A Big Mood
By Nicole Mastrogiannis
February 8, 2019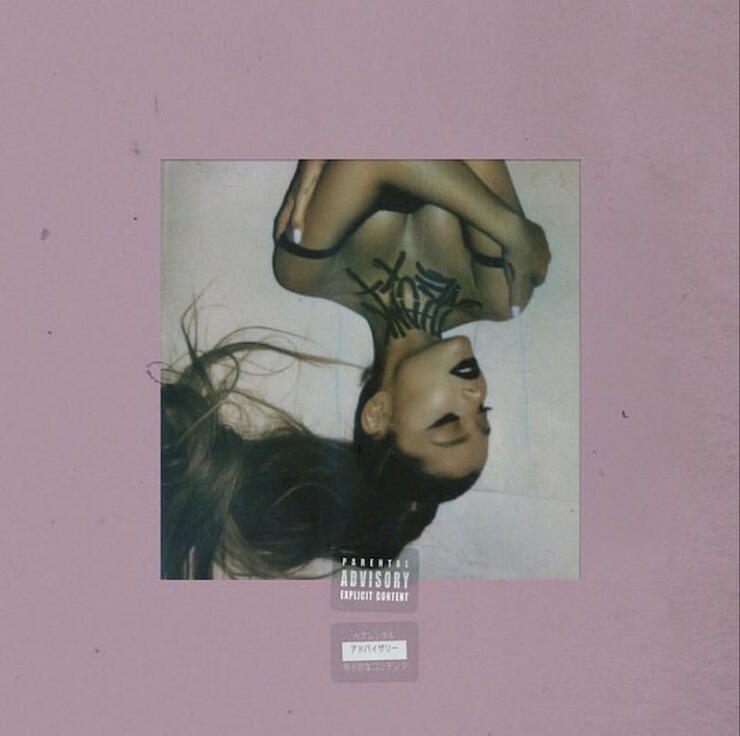 She has finally arrived! About six months after releasing her 2018 album sweetener back in August, Ariana Grande 's highly anticipated fifth full-length studio album thank u, next is officially here. thank u, next includes all of our faves that Ari has previously shared with fans like the title track "thank u, next," "imagine" and "7 Rings," plus nine other new songs we've all been waiting for.
Celebrating the release of thank u, next , iHeartMedia radio stations across the country played a new song from the LP at the top of the hour, every hour on the record's release day (February 8th).
With the arrival of thank u, next , Grande is set to have a huge 2019 as she is nominated for two Grammy Awards and is heading out on her "sweetener" world tour. Ari is also up for six iHeartRadio Music Awards, seven counting Piggy Smallz's nomination for Cutest Musician's Pet. Ari is also nominated for Female Artist of the Year, Best Fan Army presented by Taco Bell, Best Lyrics, Best Music Video and Songs That Left Us Shook for "thank u, next," and Best Cover Song for her cover of "Natural Woman." Fans can vote through March 7th, and March 13th for Best Fan Army via Twitter using the appropriate category and nominee hashtags, or by visiting iHeartRadio.com/awards .
Speaking of Songs That Left Us Shook, many of Ari's lyrics have left us shook after listening to the entirety of thank u, next . Take a look at all of the thank u, next lyrics that are a big, big mood below.
"imagine"
"Staying up all night, order me pad thai/ Then we gon' sleep 'til noon."
"Me with no makeup, you in the bathtub/ Bubbles and bubbly, ooh."
"Click, click, click and post/ Drip-drip-dripped in gold."
"needy"
"I admit that I'm a lil' messed up/ But I can hide it when I'm all dressed up."
"I'm obsessive and I love too hard/ Good at overthinking with my heart."
"And sorry if I say sorry way too much."
"NASA"
"This is one small step for woman/ One giant leap for woman-kind."
"Baby, you know time apart is beneficial/ It's like I'm the universe and you'll be N-A-S-A."
"bloodline"
"Don't want you in my bloodline, yuh/ Just wanna have a good time, yuh."
"I ain't lookin' for my one true love/ Yeah, that ship sailed away."
"fake smile"
"Got somewhere I gotta be now, I'm starving."
"F*** a fake smile, smile."
"bad idea"
"I got a bad idea/ Yeah, I'ma call you over here to numb the pain."
"make up"
"I might break up with you just to make up with you."
"Highlight of my life, just like that Fenty Beauty kit."
"It's a mood, it's a vibe, it's a look, it's a match."
"ghostin"
"Heavy tears, a rain parade from hell."
"And I'm hating myself 'cause you don't want to/ Admit that it hurts you."
"in my head"
"Here's the thing: you're in love with a version of a person that you've created in your head." - Doug
"My imagination's too creative/ They see demon, I see angel, angel, angel/ Without a halo, wingless angel."
"I thought that you were the one/ But it was all in my head."
"Yeah, look at you, boy, I invented you."
"7 rings"
TBH, this whole song is a mood, but here are some fave lyrics:
"Been through some bad s***, I should be a sad b*tch/ Who woulda thought it'd turn me to a savage?"
"Rather be tied up with calls and not strings/ Write my own checks like I write what I sing, yeah."
"Make big deposits, my gloss is poppin'/ You like my hair? Gee, thanks, just bought it."
"Wearing a ring, but ain't gon' be no 'Mrs.'"
"Happiness is the same price as red-bottoms."
"I bought a crib just for the closet."
"thank u, next"
"One taught me love/ One taught me patience/ And one taught me pain/ Now, I'm so amazing."
"Thank you, next/ I'm so f***** grateful for my ex."
"I know they say I move on too fast/ But this one gon' last/ 'Cause her name is Ari/ And I'm so good with that."
"break up with your girlfriend, i'm bored"
"Break up with your girlfriend/ Yeah, yeah, 'cause I'm bored."
"This s*** always happens to me/ Why can't we just play for keeps?"
"You can say I'm hatin' if you want to/ But I only hate on her 'cause I want you."
Chat About All The Ariana Grande 'thank u, next' Lyrics That Are A Big Mood