What Special Request Does Lauren Alaina Have For Blake Shelton's Tour?
By Lauryn Snapp
February 8, 2019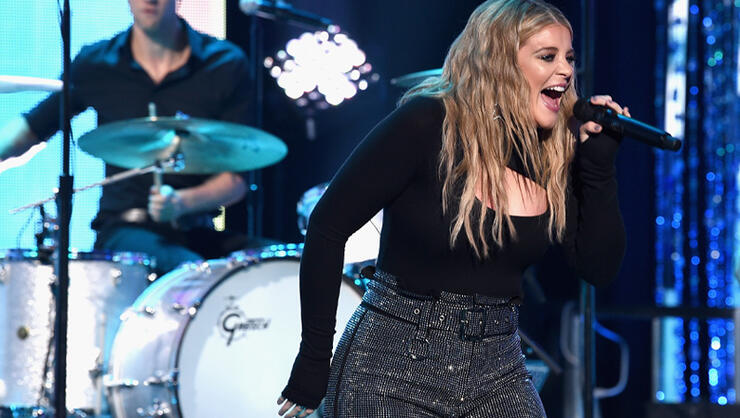 Lauren Alaina says, "I just wanna feel like ladies in the 90s" but she could easily go back to another era in time – the 60's. "Poodle skirts and men being… fancy," laughs the "Road Less Traveled" singer.
Lauren and Cody Alan caught up during Luke Bryan 's 'Crash My Playa' festival in Riviera Maya, Mexico. While she really enjoyed her time in the sun, she is thrilled to be included on the Blake Shelton 's 'Friends and Heroes Tour' which embarks on Valentine's Day in Oklahoma City, Okla.
Lauren shared her excitement by saying, "It's like the 90's tour! I'm excited."
RELATED: Blake Shelton Reveals 2019 'Friends And Heroes Tour'.
Lauren will be on the road with Shelton, the Bellamy Brothers ,  John Anderson , and  Trace Adkins . Being included on such a legendary lineup, Lauren has many hopes, one of which, is that Trace will be playing "Honky Tonk Badonkadonk" every night during the tour."
Watch Cody and this weekend on Hot 20 Countdown airing Saturday and Sunday at 9a/8c on CMT .
Photo Credit: Getty Images.