Chris Cornell's Children Make Heartbreaking Grammys Acceptance Speech
By Andrew Magnotta @AndrewMagnotta
February 11, 2019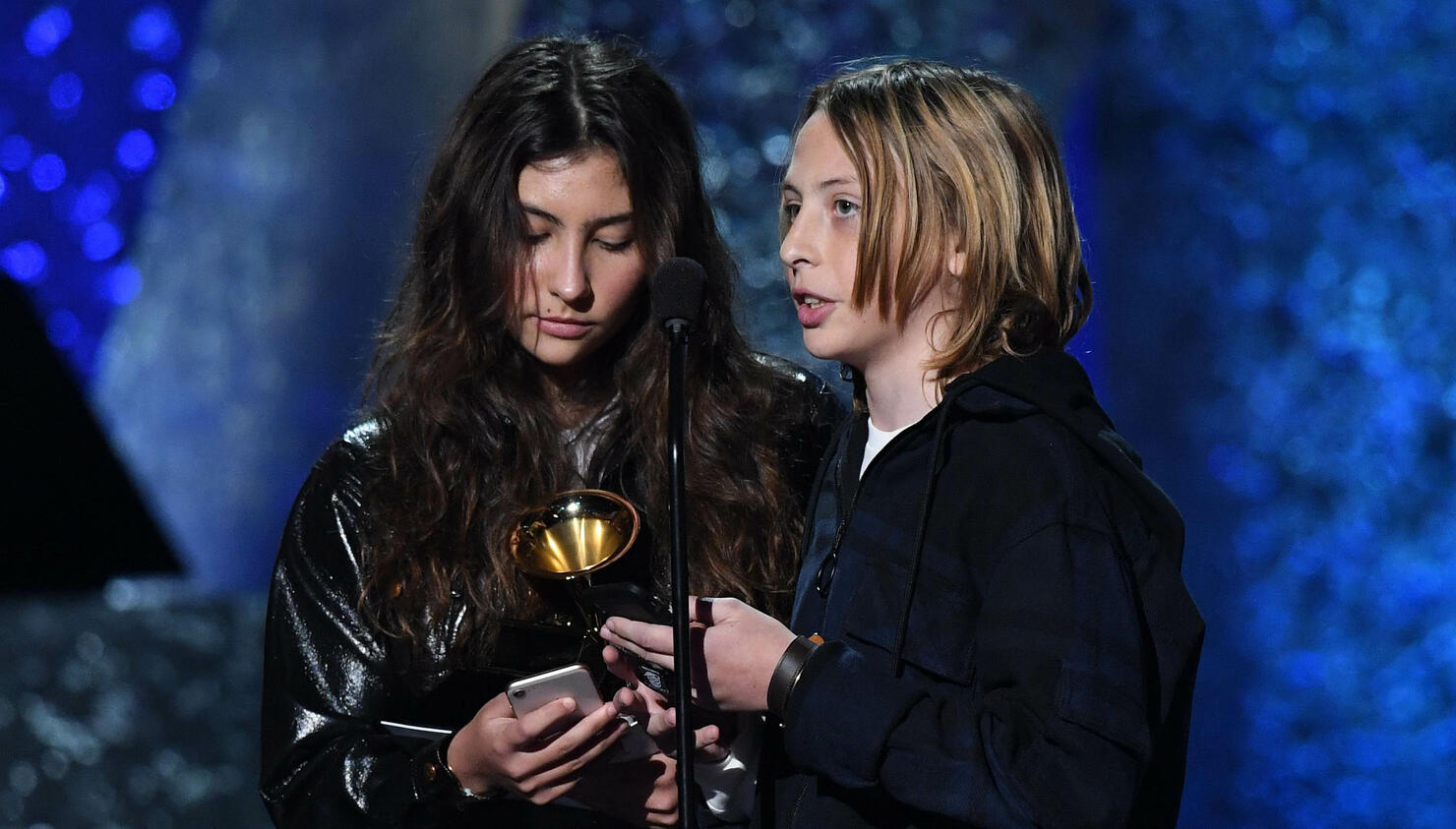 Chris Cornell won his third Grammy award Sunday wen his previously-unreleased "When Bad Does Good" took home the award for Best Rock Performance.
Cornell's posthumous release was pitted against offerings by Arctic Monkeys, Greta Van Fleet, Hailstorm and The Fever 333. T
"When Bad Does Good" appears on the iconic front man's four-disc retrospective box set, Chris Cornell, compiled by his wife Vicky, which features 11 songs Chris didn't live long enough to release.
Cornell's daughter Toni and son Christopher accepted the award on their late-dad's behalf at the untelevised portion of the Grammy's ceremony.
"I never thought we would be standing here without my dad," said Christopher. "I'm sure he would be proud and honored. He was a rock icon, the Godfather of grunge and a creator of a movement. While he touched the hearts of millions, the most important thing he is known for, for us, is for being the greatest father and our hero."
Toni added: "His voice was his vision and his music was his peace ... thank you to our mom — his love, his muse and his savior who continues to carry out our father's legacy ... this is for you, daddy."
Since Chris' death, Vicky has made it her mission to preserve and share his legacy.
She was behind the all-star studded I Am the Highway: Chris Cornell Tribute concert last month, put on to raise money for two of Chris' favorite charities.
Photo: Getty Images