Cliff Williams May Also Be Back in AC/DC
By Andrew Magnotta @AndrewMagnotta
February 11, 2019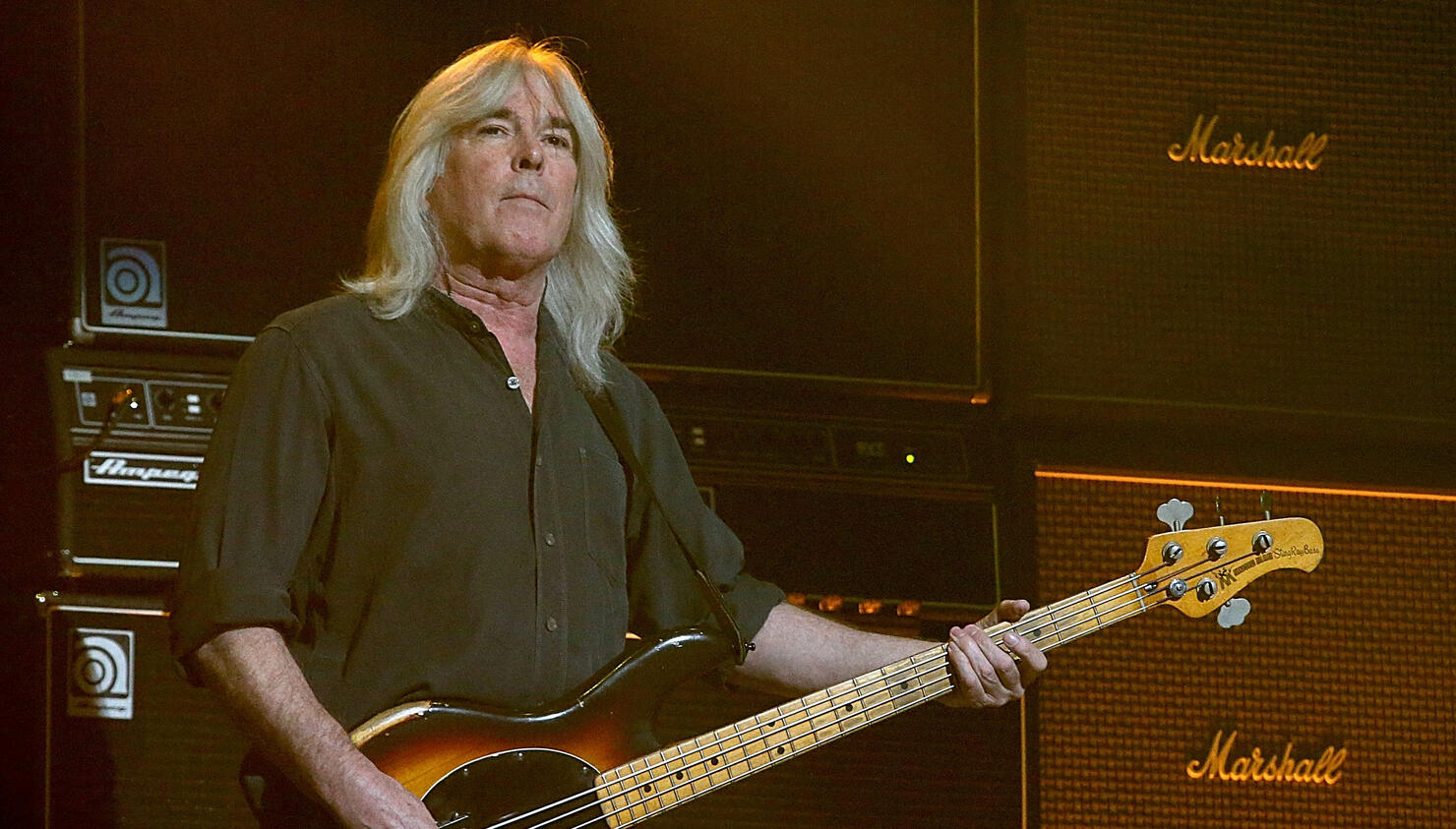 There's a chance that the next time AC/DC takes the stage, it will be a more familiar version of the group than the last time it performed.
After almost two years of speculation that Axl Rose was in line to take Brian Johnson's spot in the iconic Aussie rock band, Johnson was photographed last August alongside estranged AC/DC drummer Phil Rudd with rhythm guitarist Stevie Young outside the band's favorite studio in Vancouver, British Columbia.
The band leader, Angus Young, was later confirmed to have also been at the studio with the band. It's believed AC/DC was recording a new album that is also a tribute to late co-founding guitarist Malcolm Young and even features his guitar playing on every song.
A new photo shared via Instagram last December reveals longtime AC/DC bassist Cliff Williams (the band's longest continuing member next to Angus) in Vancouver with Johnson, where they are apparently working out together.
It's unclear if the photo is from this summer or if perhaps the two were back in Canada late last year.
Williams retired after the band's Rock or Bust world tour. If he is truly back in AC/DC, that would be the same five-piece that recorded the Rock or Bust album from 2014.
AC/DC has yet to make statements about any of the prevailing rumors about its status.
Johnson himself supposedly confirmed to some fellow musicians a few weeks ago that he is "tired of denying" that he's indeed back with AC/DC.
But there are lingering questions about the hearing issues that forced Johnson out of the band in 2016. One rock insider says Johnson still may not be able to tour.
Photo: Getty Images