New AC/DC Album to Feature Malcolm Young on Every Song
By Andrew Magnotta
September 1, 2018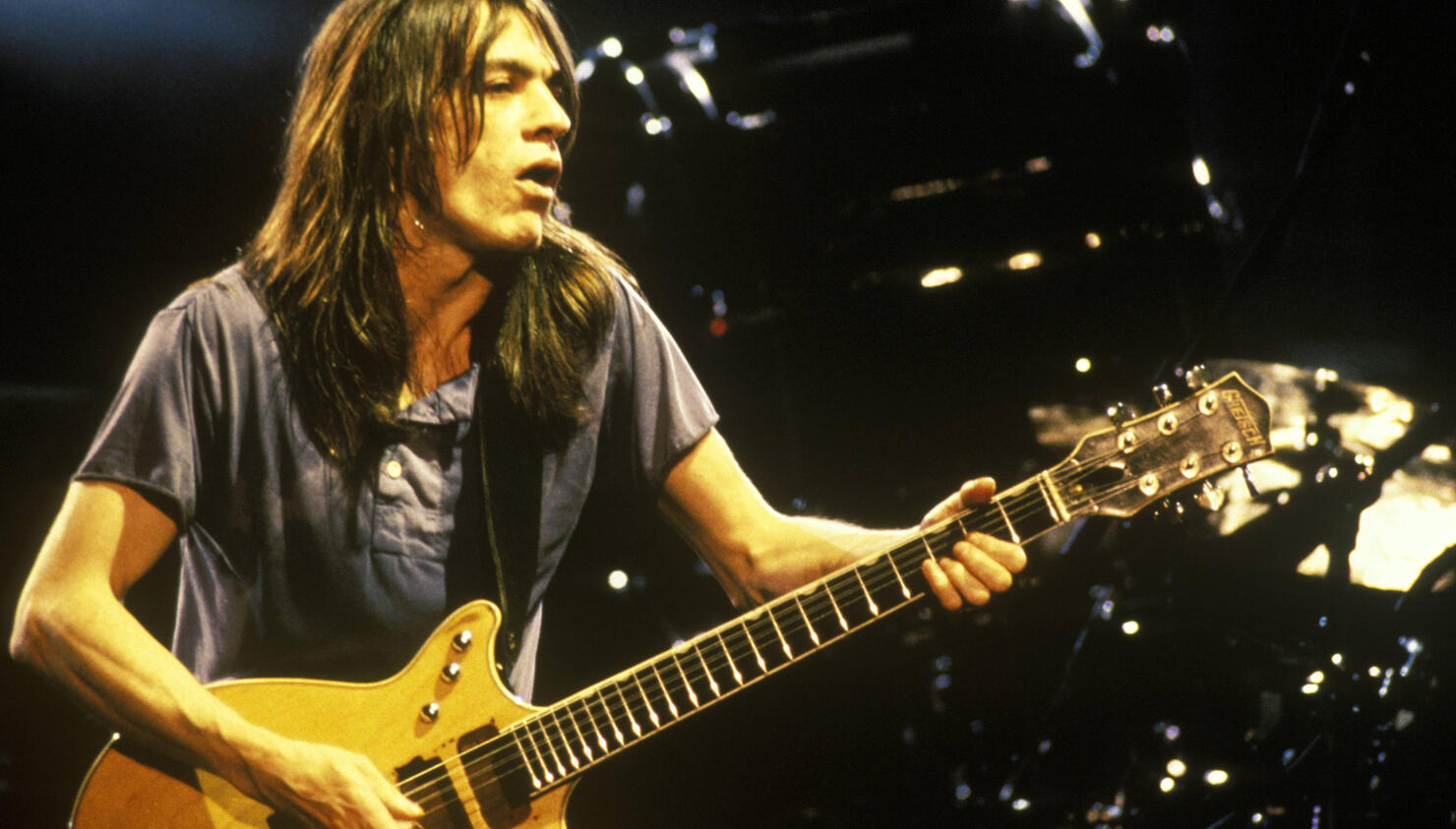 AC/DC's forthcoming album will feature guitar parts by the band's late-co-founder, rhythm guitarist and songwriter Malcolm Young.
While the band has remained silent regarding its future since its Rock or Bust Tour ended in late-2016, signs continue to suggest that AC/DC is indeed forging ahead following Young's death last November.
A new report from JAM magazine, citing a "reliable source inside the AC/DC camp," says the band is keeping Malcolm alive on every track on its new album by using previously recorded-but-unreleased guitar parts of his.
The report adds that the lion's share of Malcolm's parts come from unused songs recorded around 2003, between AC/DC's Stiff Upper Lip (2000) and Black Ice (2008) albums.
Current and (presumed) former members of AC/DC have been spotted this summer around Vancouver, BC, near the band's favorite recording spot, Warehouse Studios.
Guitarists Angus Young and Stevie Young (that latter of whom joined the band in place of his uncle Malcolm in 2014) have been seen at Warehouse, along with longtime AC/DC drummer Phil Rudd and frontman Brian Johnson.
One key member who hasn't been spotted in the Pacific Northwest is bassist Cliff Williams, who retired in 2016. But the JAM report says Williams, too, is recording with his old band mates.
The album is reportedly dedicated to Malcolm, so Williams' return to the studio make sense — even if the bassist declines the chance to tour again.
While we still don't know for sure that AC/DC is recording — one theory holds the band was together for a best-of project — sources close to AC/DC have been wrong before.
One of the band's closest friends, Rose Tattoo frontman Angry Anderson made news this past spring when he claimed Angus was writing a new AC/DC album with Guns N' Roses' Axl Rose on vocals. And that doesn't seem to be the case at all.
While fans are eagerly awaiting more information, one thing they can be sure of is that AC/DC won't remain quiet for long.
Photo: Getty Images