Filmore Talks "Slower," His Favorite Drive-Thru Spot & FaceTimes His Mom
By Nicole Mastrogiannis
February 12, 2019
Don't you wish you could just slow down time and take in all of life's amazing moments? You're not alone. Country singer/songwriter Filmore (full name Tyler Filmore) feels the same way — just listen to his song "Slower."
"Slower" was written by Filmore, Steven Dale Jones and Justin Ebach, and the Missouri native explains of his single, "I wrote it about back home in Missouri where I grew up. A lot of experiences, when you write songs, I've been here for six years in Nashville writing songs for a living, I really found out who I was as an artist, I found the songs that I love, and I kind of put those together. And this one really tells a story of my life and how I always try to slow things down and live in the moment; 'Slower' has always been that for me. I knew from the moment I wrote it that it was one hundred percent me, very exciting, and I was hoping that people would love it. They started responding in live crowds, and as that progressed, it just became something that's one hundred percent a part of me. I'm just beyond excited to move to the next level with this, and be here performing it, and now be at Country Radio. I'm taking a chance on the song that definitely made me who I am."
Filmore is currently on Walker Hayes' "Dream On It Tour," and will also be performing at a few festivals like Rock The Ocean's Tortuga Music Festival, so there will plenty of opportunities to see him live this year. He tells us, "I'll be touring just as much as I have the past two years, if not more. Things are escalating, so I get to play for some bigger crowds. I'm really excited about that."
Fans can also expect some new music. Filmore explains, "Last year, I put five songs out. This year, definitely more than that. And, I think there's gonna be more of the Filmore story coming out very soon."
Speaking of the Filmore story, we got to know him a little more when he also played a game of "Me vs. Drunk Me." We presented him with several real-life situations and asked him to tell us "Me" or "Drunk Me." Read on below.
When you hit the drive-through after midnight
"Definitely drunk me. And it's Taco Bell. Yeah, it's definitely Taco Bell. Burrito Supreme. It's just sort of whatever's in the moment. If drunk me's in charge, I don't really know what my order is, if you think about it."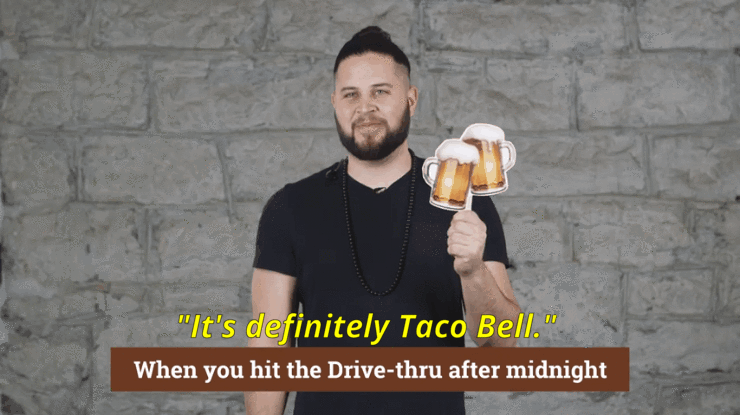 When you use cheesy pick-up lines to flirt
"That would have been drunk me back in the day. Sober me stops drunk me, [so] that's not a thing anymore. But drunk me, cheesy pick-up lines."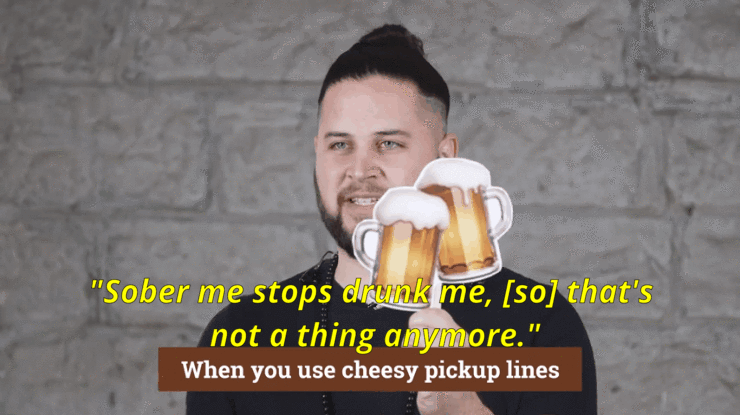 When you make friends with complete strangers"That's me in general, sober me. I love people. Like I have trouble being alone, so there's that."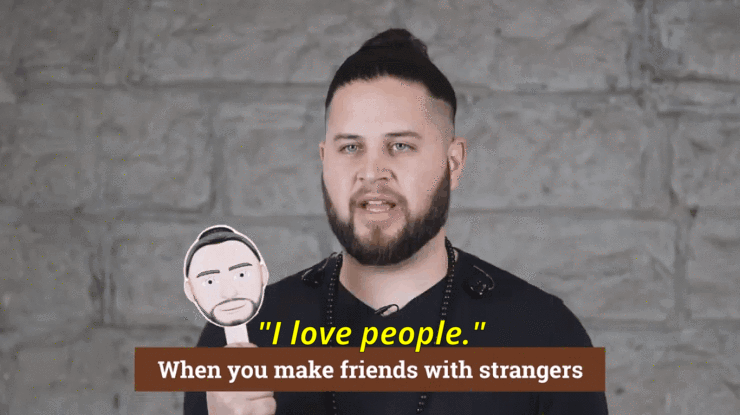 When you leave notes to yourself
"Sober me and drunk me, all facets of life. My notes in my phone are like a bible for me, so I always look back on that for song ideas, things I'm supposed to get done, my calendar for some reason ends up in my notes. It's just random things I'm thinking of that become, like, law or truth eventually. Both people participate in that."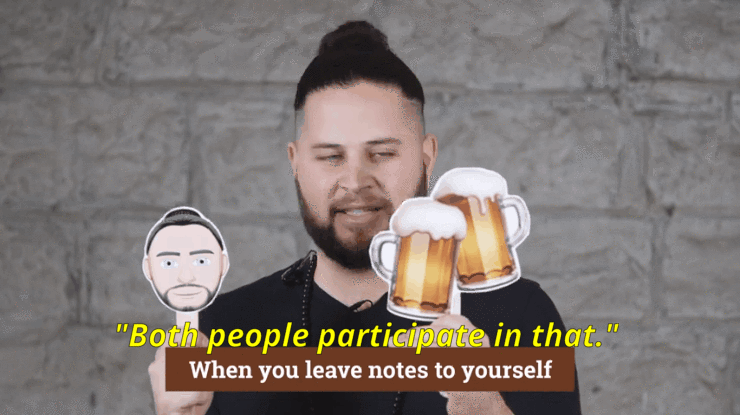 Afterwards, Filmore decided to have some fun with his "Sober Me" emoji and FaceTimed his mom with it. "You look very flat today," his mom told him after answering. He responded, "I know, it's crazy. My bun's perfect, though. You wanna say hi to the camera, mom? Mom, you're famous."