Ally Brooke Reveals Her Pick for Best Solo Breakout iHeartRadio Music Award
By Nicole Mastrogiannis
February 13, 2019
Ally Brooke is officially kicking off her solo career, and despite the title of her brand new single "Low Key," life for Ally is anything but, having just been signed to Atlantic Records.
"Low Key," featuring Tyga, is Ally's first official single as a solo artist and talks about getting to know her on a deeper level. "Low key, low key, you should really get to know me/ Yeah, I know you got some things that you could show me," she sings in the song's chorus.
Speaking of solo career, Ally is nominated for Best Solo Breakout at this year's iHeartRadio Music Awards. While catching up with Ally, we had her take the booth, and she voted for categories including Best Lyrics, Cutest Musician's Pet, Social Star Award, Best Solo Breakout and more.
Social voting is going on now and will close on March 7th (March 13th for Best Fan Army presented by Taco Bell). Fans can vote via Twitter using the appropriate category and nominee hashtags, or by visiting iHeartRadio.com/awards.
Find out all of Ally Brooke's picks for this year's iHeartRadio Music Awards' socially voted categories below.
Best Lyrics: Maroon 5 - "Girls Like You" featuring Cardi B
"This is a tough one. I'm going to have to choose, 'Girls Like You.' I mean, Maroon 5, always yes. And Cardi B ... always voting for her. Love you, boo."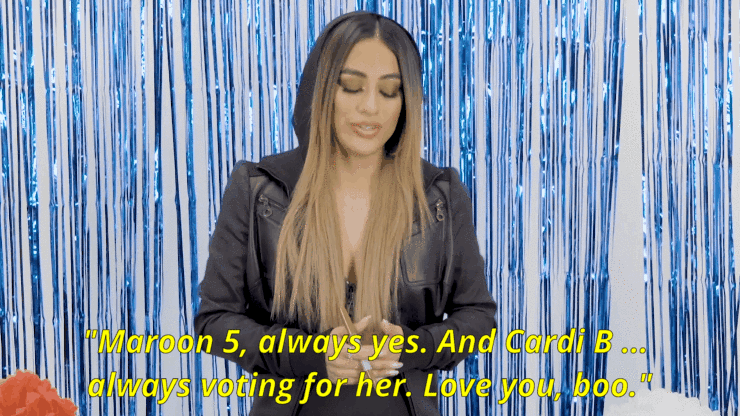 Best Cover Song: "Rewrite The Stars" - Anne-Marie & James Arthur
"'Rewrite The Stars,' that's one of my favorite songs ever. The Greatest Showman is such an incredible film. I was on the plane when I watched this film on my way to New York to meet with Atlantic Records, so that's forever going to be a beautiful memory for me, so for that reason."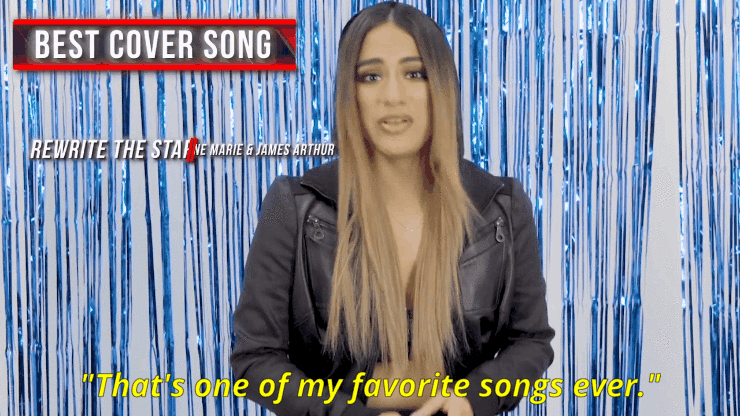 Best Music Video: Bruno Mars - "Finesse"
"You've got 'Finesse.' Come on, wait ... just, I mean that's like ... that's kind of all I need to know. Bruno [and] Cardi in the same [category]. I literally love Bruno and Cardi and they're my label-mates, so for that reason."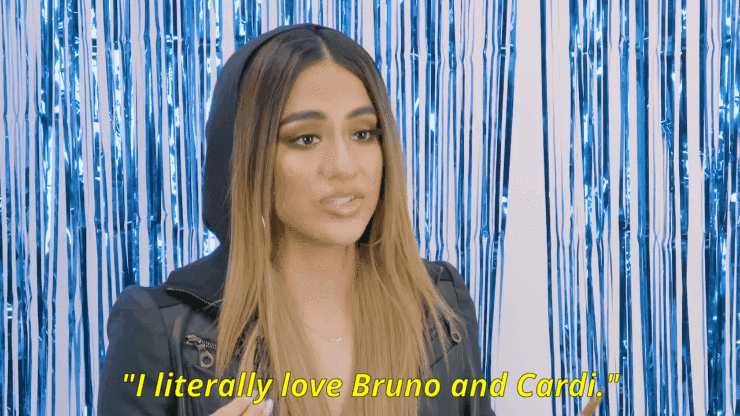 Cutest Musician's Pet: All of them
"Guys, I can't choose between cutest pet. Are you kidding me? I'm like the biggest animal lover. They're all cute! So [they all] get a check mark. You all get a check mark."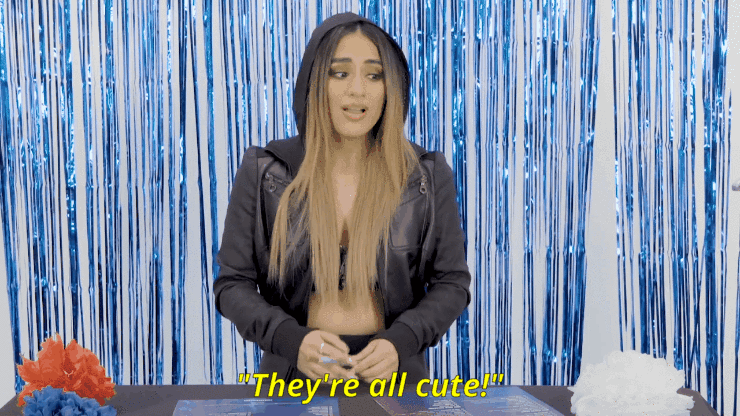 Social Star Award: Mason Ramsey
"Y'all, I have to vote for my boy, Mason Ramsey. He's also my label-mate and he's so insanely adorable. Like his voice is so beautiful and he's such a sweet little gentleman, like in that little body. Mason, you got my vote!"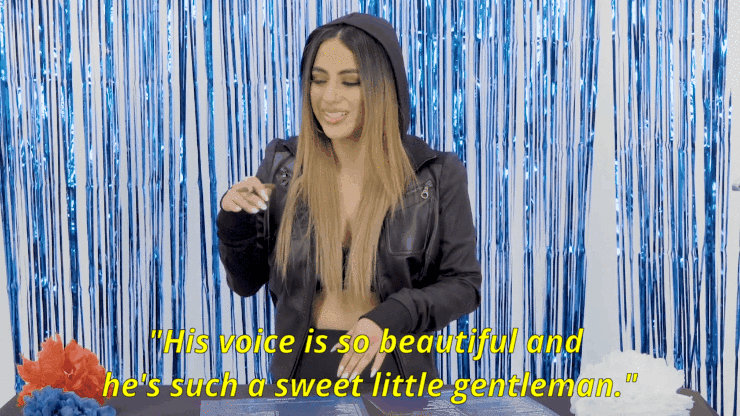 Song That Left Us Shook: Ariana Grande - "thank u, next" & Lady Gaga - "I'll Never Love Again"
"I just want to say all these artists are wonderfully talented. I can't get 'thank u, next' stuck out of my head. And then 'I'll Never Love Again,' Lady Gaga. I mean, everybody cries at that song in the film and at Lady Gaga, 'cause she's just so sensational. So, tie."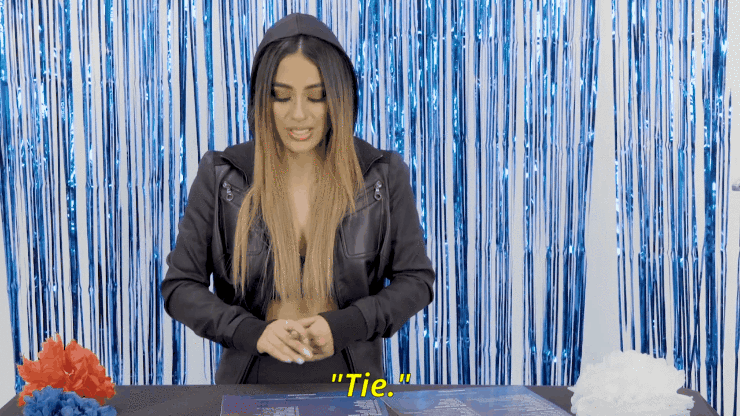 Favorite Tour Photographer: Pixie Levinson (Dua Lipa)
"That's easy. I mean, all these photographers are awesome. Please, just don't get me wrong. But because I literally am obsessed with Dua Lipa's photos that's the reason why she gets my vote."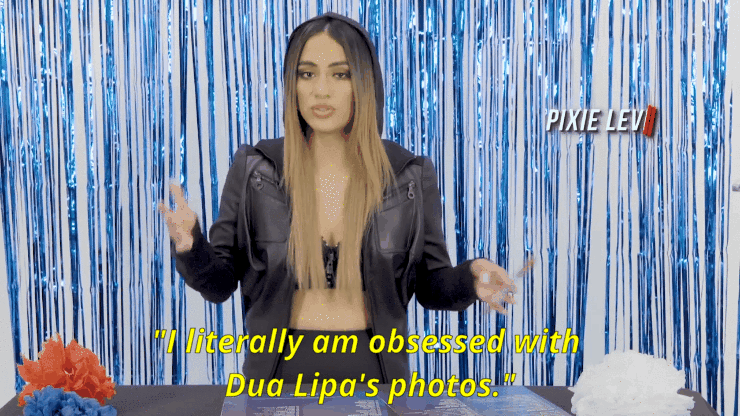 Best Solo Breakout: Ally Brooke
"Y'all, okay, come on. I'm on the ballot, so I'm going to vote for myself, of course. That's so cool. I'm giving myself a check mark! My name is on there. Ally Brooke."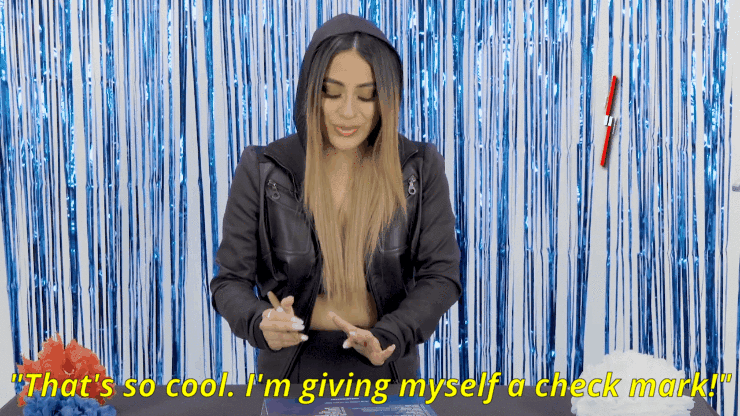 Chat About Ally Brooke Reveals Her Pick for Best Solo Breakout iHeartRadio Music Award