Ariana Grande Made Alternate Versions Of 'Thank U, Next': Get The Details
By Hayden Brooks
February 13, 2019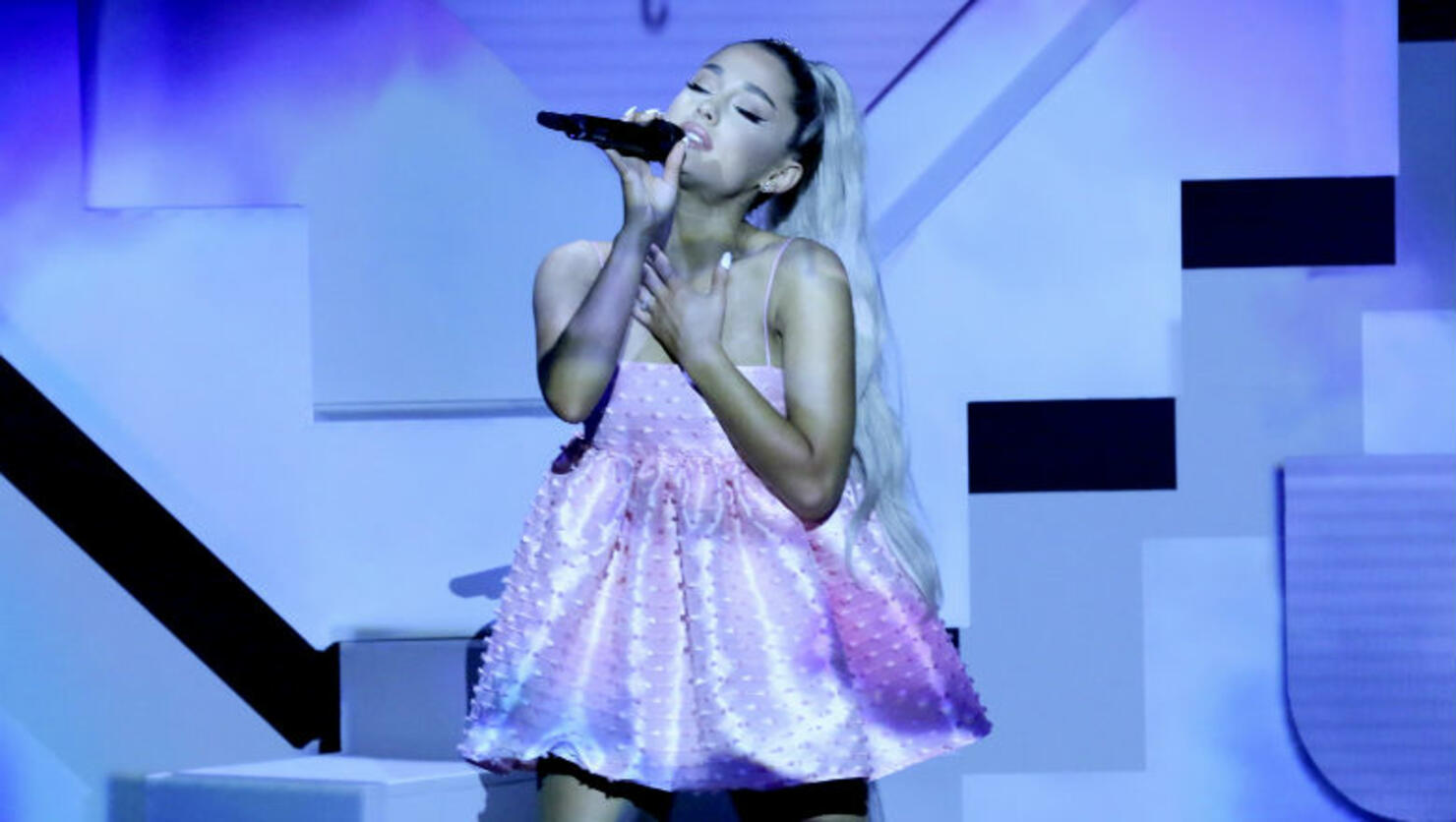 Ariana Grande visited the "Zach Sang Show" for a rare promotional stop to spread the word about her new album, thank u next, and detailed the making of her hit single of the same name.
During the lengthy 70-minute interview, Grande shared her nerves about naming her former flames in the song, but confessed that exes Big Sean and Ricky Alvarez were aware that they were getting shoutouts prior to the track's release. "I was very nervous to share it because I knew that as soon as people heard the names they were going to be like, 'Run that back one more time. What the f**k is she doing?'" the 25-year-old chart-topper recalled. Her fear in making the song was so intense that Grande recorded three versions of the cut. One of the iterations made no mention of any of her exes and instead included the lyrics: "Say I'm too young/ I've had too many boyfriends." Meanwhile, another version explored the possibility that she and former fiancé Pete Davidson got back together. "In my relationship at the time, things were up and down and on and off, and so I didn't know what was gonna happen," she explained. "And then we got back together, so I had to make a different version of it, and then we broke up again, so we ended up going with that version."
Grande said that she wanted to cover all her tracks because she simply didn't know what was going to happen. "I just wanted to cover all the bases. It was a big risk and a very scary thing to do because it is my life," she told Sang while holding back tears. "And I spent a lot of time with each of those people — like, learning and sh*t — so it was scary to put into song."
Somewhere on the hard drives of her collaborations, there's also another version of "7 rings," where the pop titan served up three minutes of drunken rambling as Julie Andrews. Fingers crossed that Team Ari decides to put that blooper somewhere in a reel for fans to enjoy!