Soulja Boy & Blac Chyna Make Their Relationship Instagram Official
By Peyton Blakemore
February 13, 2019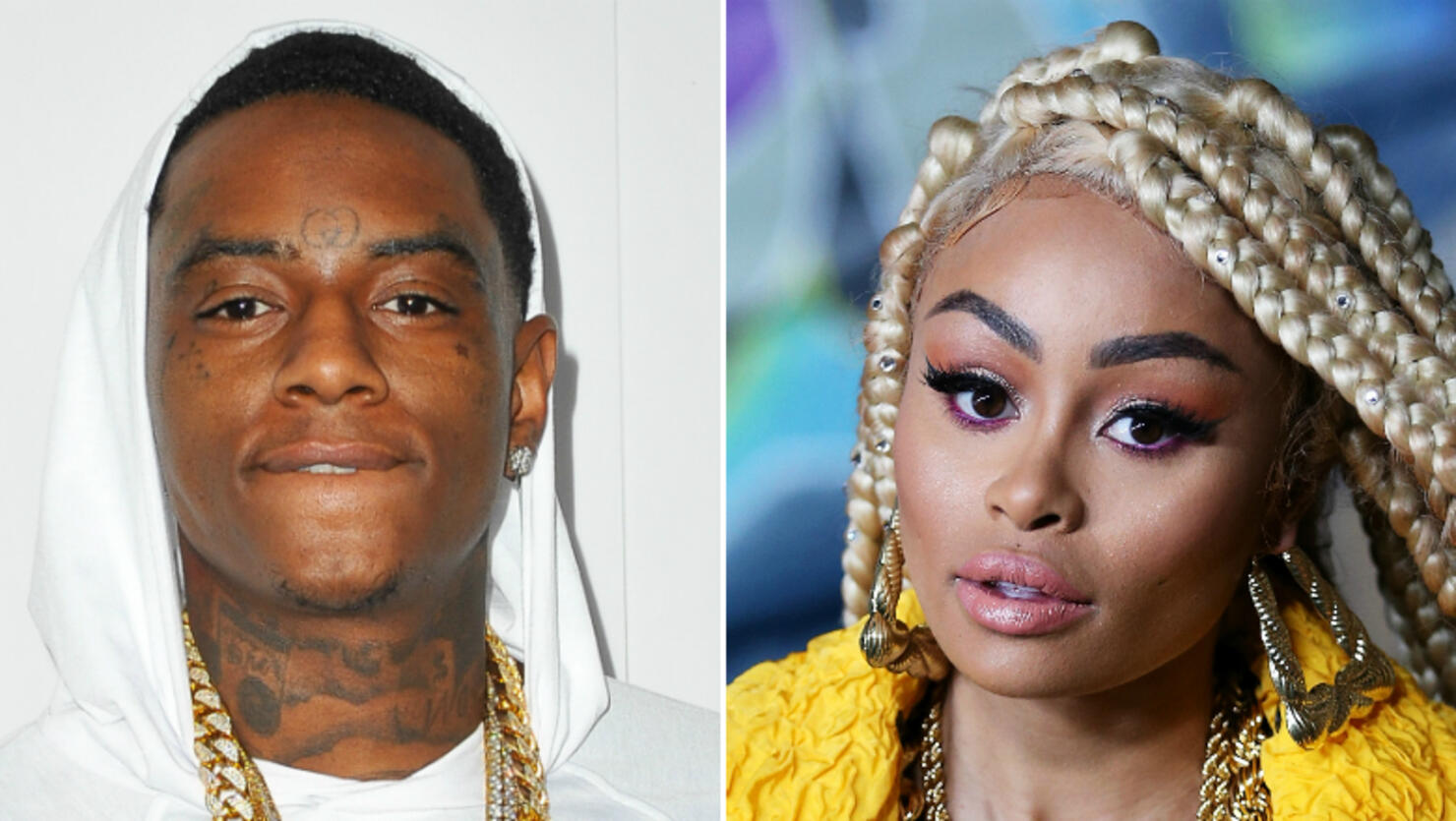 Soulja Boy and Blac Chyna are officially dating.
The new couple made their relationship Instagram official Tuesday (February 13) after the "Thru the City" rapper shared multiple photos and videos of him with the former reality star at his post-Grammy party over the weekend. In one video, Soulja is heard telling his guests, "Shoutout to my baby Blac Chyna." He also shared numerous photos of the two together during the party, including a pic of the two cozied up during the celebration that he captioned "DrakoChyna."
According to TMZ, Chyna and Soulja have "been dating for more than a week." The two reportedly slid into each other's DMs before meeting up at Sean Kingston's L.A. penthouse last week. They are said to have immediately clicked and have been inseparable ever since.
As fans know, Chyna's new relationship comes amid the fallout of her last relationship with Kid Buu. Chyna and the 30-year-old rapper called it quits only weeks ago after they got into an alleged physical altercation while vacationing in Hawaii. Sources told TMZ late last month, Chyna and Buu got into a heated argument around 5 am, in their hotel room at the Ritz-Carlton in Honolulu. The disagreement reportedly turned violent just before 7 a.m., after Chyna accused Buu of cheating. Insiders told the gossip site that Chyna scratched Kid Buu, and then he "slammed her against the wall several times and choked her." 
Buu gave his side of the story days later, denying he put his hands on Chyna. "Every single body out there that's honestly feeding into this s**t and finding all this bulls**t entertaining—all these lies—thinking they're cool and funny, you're sad," he said on Instagram Live, referencing his and Chyna's altercation. "I'mma let ya'll know right now. My mother, my mom raised me better than that. I would never put my hands on a women—never have I, and never will I, ever in my f**kin' life... In fact, I was raised that if you ever feel like it had to get there with a woman, leave her, dump her... don't you ever put your hands on her. You dump that woman before it ever get there and you walk away. And I stand by that."