Sammy Hagar Confirms Van Halen Asked Michael Anthony About Reunion
By Andrew Magnotta @AndrewMagnotta
February 14, 2019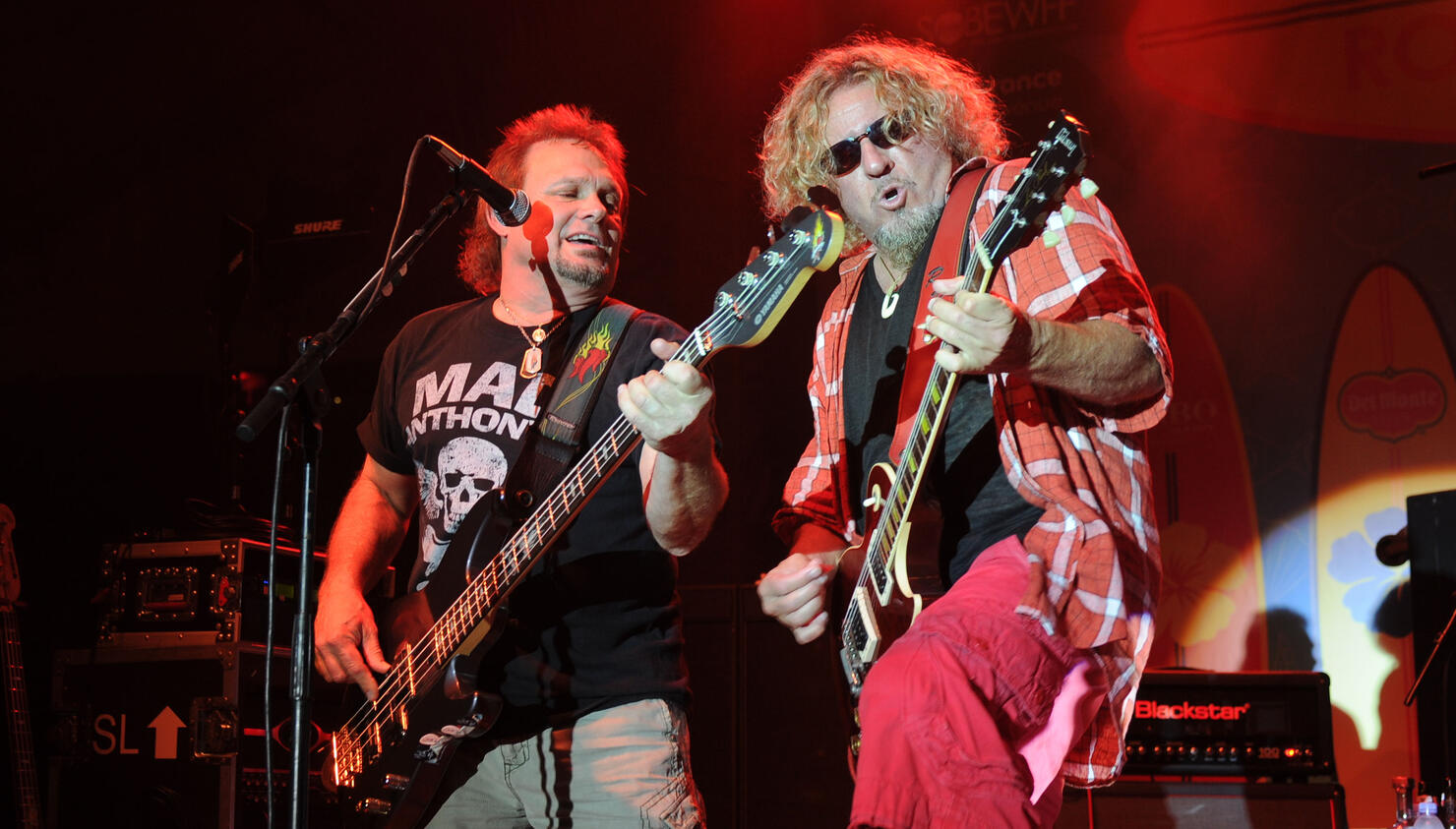 Sammy Hagar says there's at least some truth to rumors about a Van Halen reunion this year with bassist Michael Anthony.
Hagar told Eddie Trunk in an interview this week that Anthony was contacted sometime last August by Van Halen's management asking if he was interested.
According to Hagar, he and Anthony were working together on their upcoming album, The Space Between, with the Circle at the time. Anthony acknowledged he was interested but added that Van Halen would have to work around his live schedule for 2019.
"And they said, 'Okay, we'll get back to you, and that was it,'" Hagar told Trunk.
While Hagar has said that he, personally, wants nothing to do with Van Halen anymore (especially after neither Alex nor Eddie Van Halen reached out to him for his birthday a couple years ago), he completely supports Anthony getting closure on his career with the band.
In response to rumors of a Van Halen reunion this past December, Anthony said he hasn't had any contact with the Van Halen brothers besides one brief run-in with Alex on vacation a few years ago. In January, Anthony said during a fan Q&A at the winter NAMM show that he's open to a reunion, but hasn't been asked.
Hagar insisted that his longtime band mate wasn't lying.
"I'm not trying to hide anything," Hagar said. "Like, I know something but I don't know something. Michael and I have had the conversation. I'm telling you, Mike don't know s--t. Eventually, somebody's going to have to give the guy a call. Mike totally has my blessing. ... For the fans, he needs to do it. He is the missing element right now, if you want my opinion. Without Mike, it just doesn't seem quite the same."
Since Anthony last performed with Van Halen in 2004, Eddie's son Wolfgang has handled bass guitar and background vocal duties in the iconic rock band.
A purported industry insider made news yesterday when he detailed his supposed knowledge of Van Halen's 2019 plans in a post to a VH Facebook group. The self-described insider said Van Halen planned to include Anthony in its 2019 shows but in a limited role and not as a full-time member of the band.
The person said Van Halen would make an announcement within the next few weeks.
He added that Anthony somehow contributing to quashing the band's 40th anniversary plans for 2018.
Photo: Getty Images