Michael Anthony Is Open to Van Halen Reunion, Hasn't Been Contacted
By Andrew Magnotta @andrewmagnotta
January 28, 2019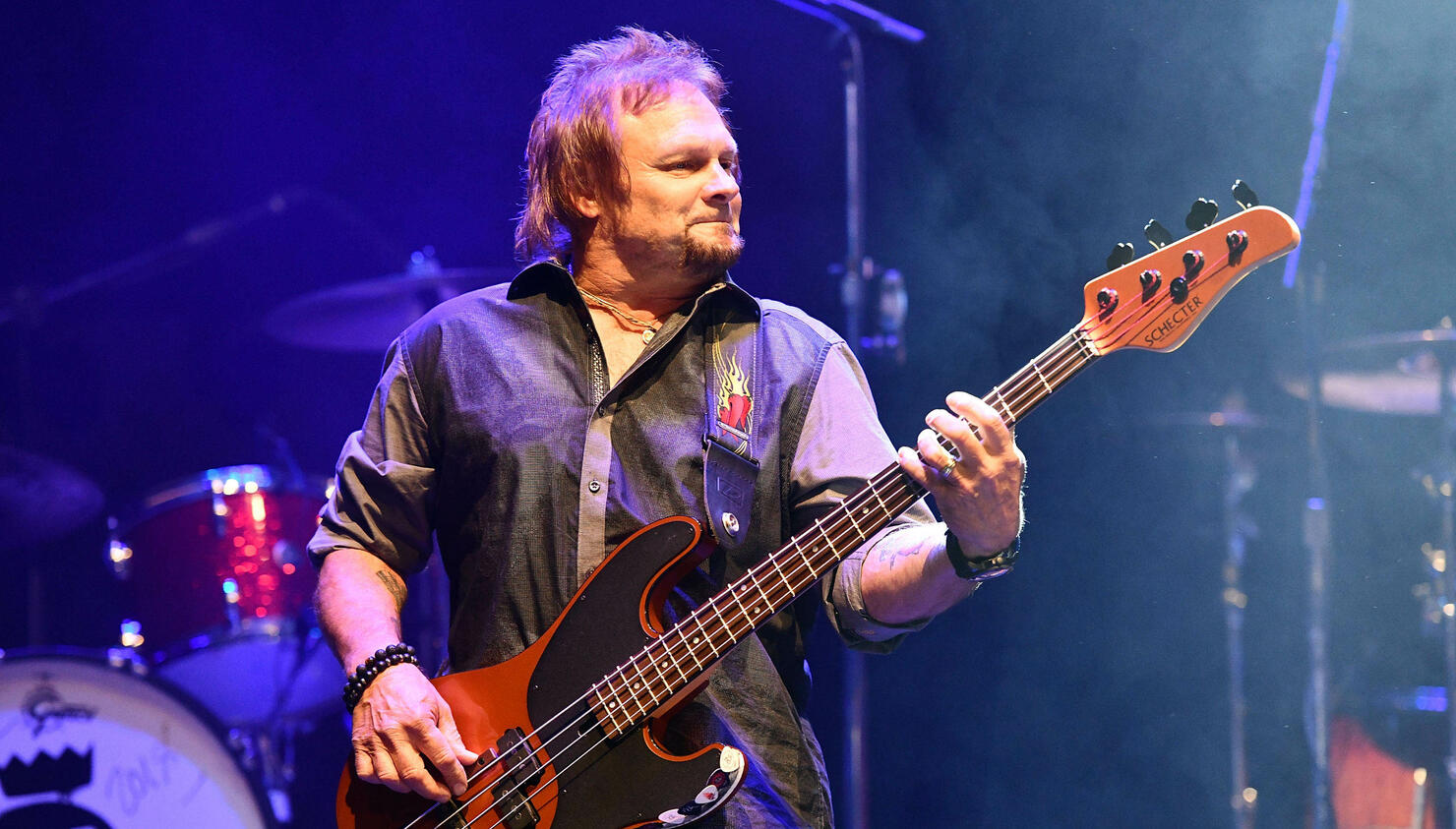 Former Van Halen bassist Michael Anthony has again refuted the rumor that he is reuniting with his former band for a tour this summer.
Anthony has not performed with Van Halen since 2004 when he was replaced in the band by Eddie Van Halen's son Wolfgang.
But after front man David Lee Roth last year hinted in an wide-ranging interview that Van Halen would be back on tour in the summer of 2019, rumors began circulating that Anthony was poised to return to the iconic band.
This past weekend at the winter NAMM convention in Anaheim, California, Anthony was again asked about the rumors.
"I'm a never-say-never guy," he told Music Radar. "At this point ... I don't know what kind of rumors are floating around or whatever, but I personally haven't been contacted by them yet or anything. So, at this point, nothing is happening. But you never know."
Anthony has kept busy in recent years with bands like Chickenfoot and Sammy Hagar & the Circle, the latter of which plans to release its debut album, The Space Between, this spring.
When asked in December by Premiere Networks, a division of iHeartRadio, if there was any truth to the rumors of a VH reunion, Anthony said that with the exception of a chance (and brief) run-in with Alex Van Halen a few years back, he hasn't spoken to anyone in Van Halen in over a decade.
Optimists could point out some deflection in Anthony's statement. He's clear about being open to a reunion. And his statement about not having "personally" been in contact with Van Halen "yet" doesn't exactly mean there's no reunion either — especially at Van Halen's level when a great deal of business is done through management.
Also the rumored shows are still months away, so there's plenty of time for Anthony to personally reconnect with his former band mates.
Radio personality Eddie Trunk said in December that he heard "unconfirmed" reports from "reliable sources" that Van Halen would tour in 2019 and hoped to bring back Anthony.
Trunk later added that he wasn't surprised by Anthony's denial, since the band obviously isn't ready to make an official announcement.
Bringing Anthony back could make sense for Van Halen from a business point of view. While the band's previous tours were entirely successful, this year will make it seven years since the band released a new studio album.
If Van Halen is not promoting new music this year, marketing a tour as a "reunion" would stir a lot of press. The band's split with Anthony was ugly, and bringing him back would be a welcome sign of good will to the fans.
The bassist has said previously that a reunion could bring "closure" to both parties. Anthony and former VH singer Hagar were the only current or former members of the band to attend its Rock and Roll Hall of Fame induction in 2007.
Also, there's the possibility that Anthony's Van Halen replacement, Wolfgang, might be turning his attention towards his solo career. Wolfie has been teasing a solo album via his social media for years. Last summer, he announced that it had finally been completed.
Photo: Getty Images