Miley Cyrus and Liam Hemsworth's Wedding Photos Are Giving Us Serious FOMO
By Katrina Nattress
February 19, 2019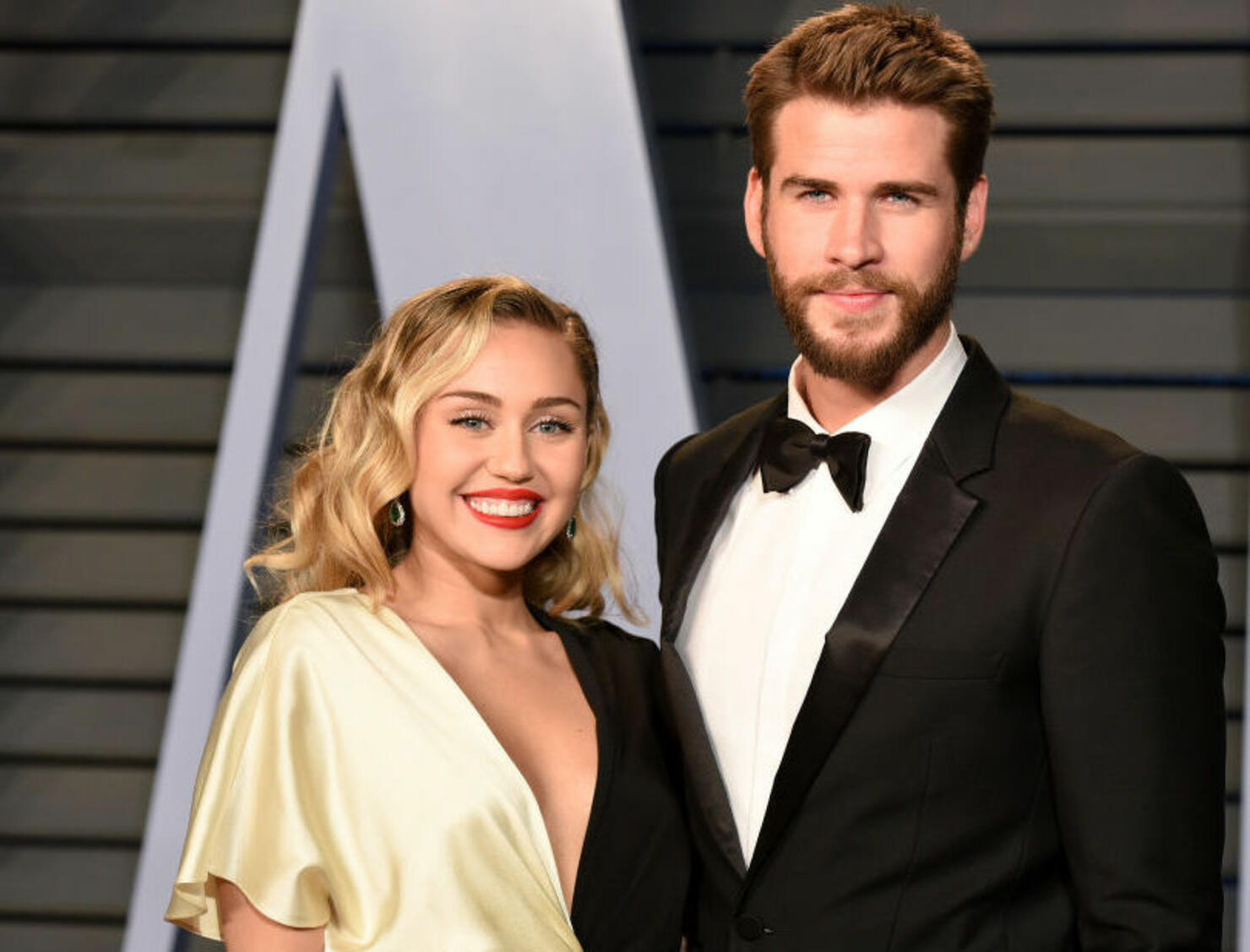 Just under two months after secretly tying the knot with her on-again, off-again boyfriend Liam Hemsworth, Miley Cyrus has gifted us with an album's worth of wedding photos on Instagram, and we're not gonna lie: The FOMO is real.
The pop star began to share snapshots from the big day on Valentine's Day (along with a hilariously NSFW Twitter message to her forever Valentine) and has kept them coming throughout the long weekend. The pictures range from black and white shots of the newly weds and the bride with her parents, to Miley pretending to smoke her bouquet, playing with her pups in her beautiful Vivienne Westwood wedding gown, and chowing down on some tasty vegan fare with her sisters.
Earlier this month, Liam gushed about his bride taking his last name while visiting Live With Kelly and Ryan.
"I think that was honestly one of the best things about it. I didn't ask her to take my name, but then she's like, 'No, of course I'm taking your name,' " the actor recalled. "I'm like, 'That's awesome. That's really good.'"
The proud hubby also took a moment to brag about the rock(s) he gave his wife during a recent visit to The Tonight Show Starring Jimmy Fallon, admitting he thought the wedding ring was CGI when he first saw it on camera.
Miley and Liam both seem over the moon after getting married, and we couldn't be happier for them. Check out all of Miley's photos below.