Travis Barker Says New Music Will Be Like Blink-182's Self-Titled Album
By Katrina Nattress
February 21, 2019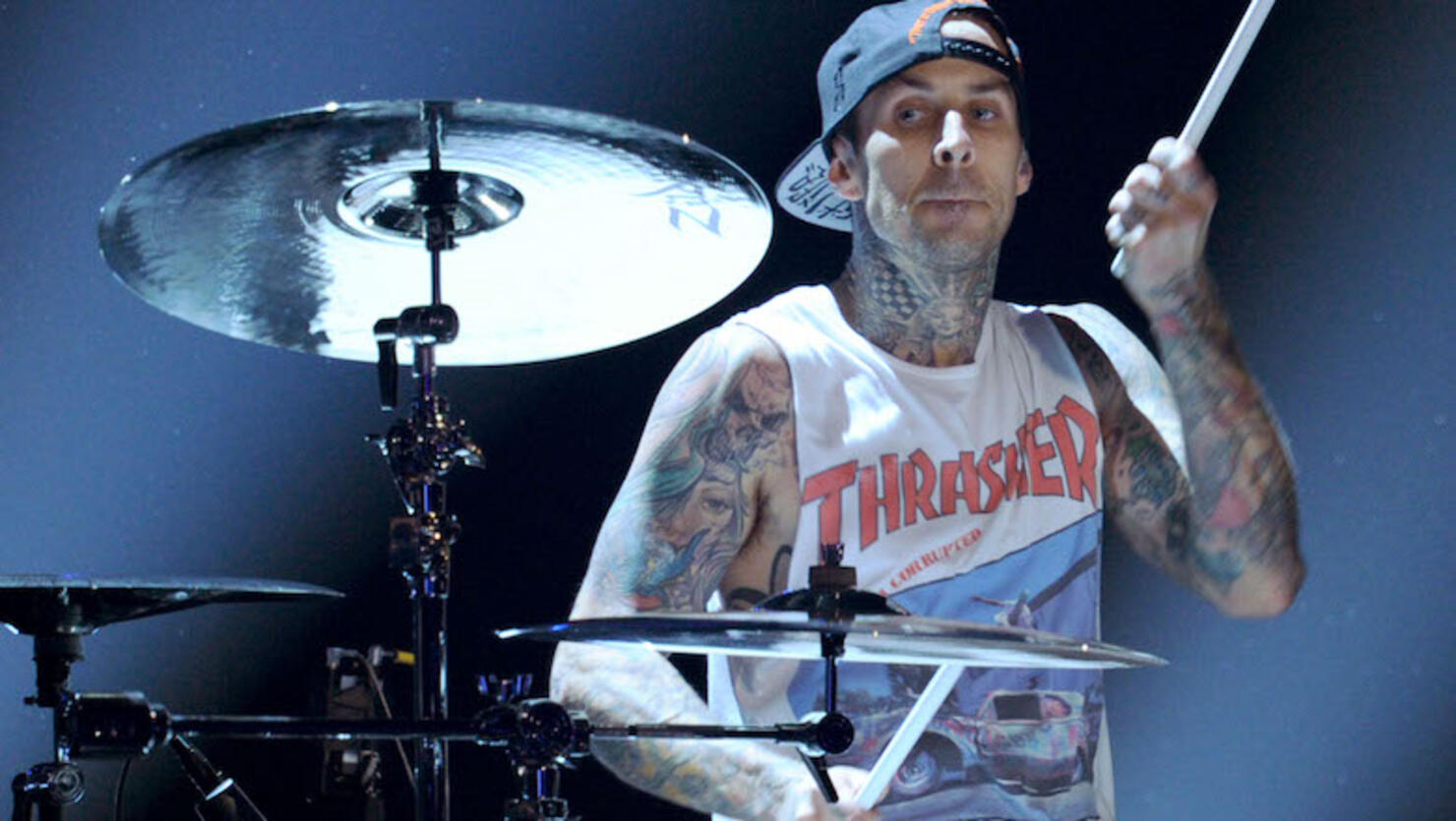 Blink-182 has been hard at work recording its eighth studio album, and as we eagerly await to hear new music Travis Barker is getting us even more excited about what to expect. During a recent interview with Billboard, the drummer mirrored Mark Hoppus' thoughts that the next album will show a more experimental side of the pop-punk icons.
"I'm really excited because we're about 70 percent finished with our album," he revealed. "I feel like this is the closest we've come to something like [2003's] Blink-182 since that album, which is one of my favorite Blink albums by far."
He went on to compare 2016's California to Enema of the State and Take Off Your Pants and Jacket, giving examples of how certain tracks sound similar to those that came before, like siblings, before divulging that the songs on the current project don't "have any brothers or sister."
"It's more experimental. It's not like you're listening and thinking, 'Oh I've heard that before, oh I can compare this to this other song,'" he explained. "With this album we're reestablishing new songs, new rhythms, new ideas."
So when can we expect the album to drop? If Barker had to guess, he'd say April, May, or June, though he admitted the timing is still a little loose.
In the meantime, Hoppus is schooling us on the right lyrics to "What's My Age Again"—a song that came out nearly 20 years ago.
Photo: Getty Images