Beyoncé & JAY-Z Give Meghan Markle A Surprise Shoutout In Acceptance Speech
By Peyton Blakemore
February 21, 2019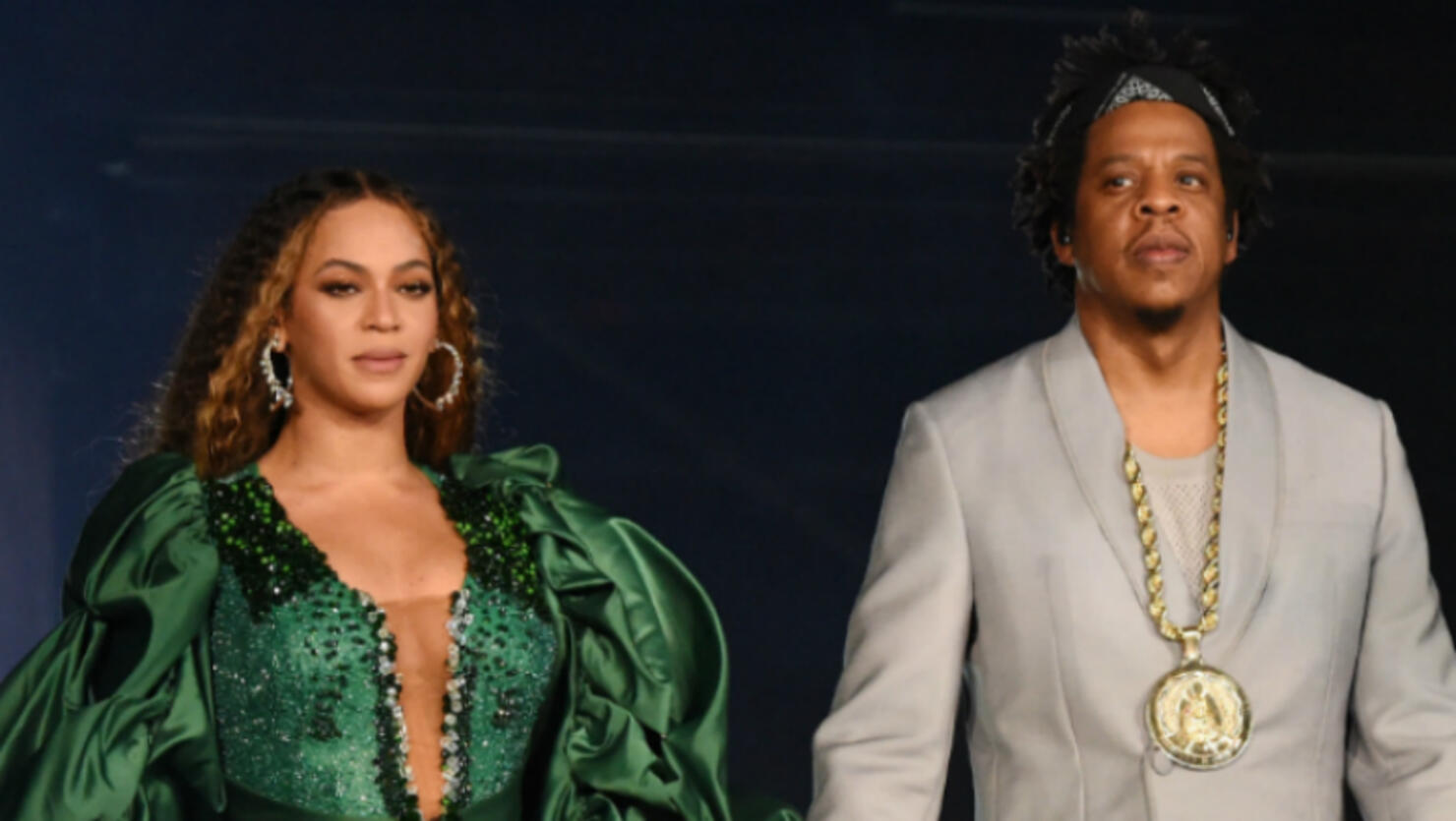 The Carters, a.k.a. America's Royal Family, made sure to show respect to U.K.'s newest royal when accepting an award at the 2019 Brit Awards.
While Beyoncé & JAY-Z did not attend Wednesday's (February 20) award show in London, the couple shouted out Duchess Meghan Markle when accepting their award for Best International Group via video message. For their acceptance speech, Jay and Bey recreated the final scene of their "APESH*T" music video where they're shown standing in from of Leonardo da Vinci's "Mona Lisa." However, for their acceptance video, the two stood in front of a similar portrait that instead showed Meghan wearing a crown and pearl necklaces. "Thank you so much to the Brit awards for this incredible honor," Beyoncé begins the video. "You guys have always been so supportive. Everything is love. Thank you." Jay then replies, "You're welcome," before the duo turns to look at Meghan's portrait.
The "Shining" singer later shared the video and photos of her and Jay standing in front of the painting to Instagram, along with an explanation of their reason for including the Meghan portrait. "Thank you to the Brits for the award for Best International Group. I won this award back in 2002 with my besties, Kelly and Michelle. How lucky am I to have been in a group with my other best friend, the GOAT Hova. 🙌🏾," Bey wrote. "In honor of Black History Month, we bow down to one of our Melanated Monas. Congrats on your pregnancy! We wish you so much joy."
The artist of the illustration, Tim O'Brien, also tweeted about how surprised he was to see his work in Bey and Jay's video, writing, "Interesting to see my painting of Megan Markel behind @Beyonce and JZ for their Brit award. Congratulations to them both."