Garth Brooks, Alicia Keys, Halsey to Be Honored at iHeartRadio Music Awards
By Nicole Mastrogiannis
February 21, 2019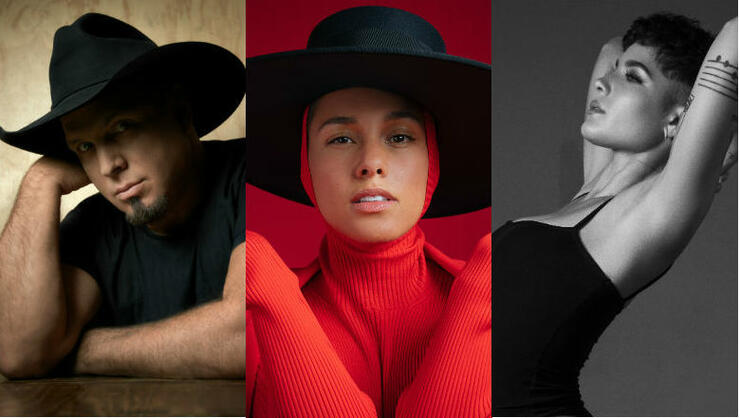 Less than a month to go before the 2019 iHeartRadio Music Awards and several very talented artists are being honored during the sixth annual show: Alicia Keys, Garth Brooks and Halsey.
Alicia Keys, who just hosted the Grammys, will be celebrated as this year's iHeartRadio Innovator Award; an award given in previous years to stars like Pharrell, Justin Timberlake, U2, Bruno Mars and Chance The Rapper. Keys is being recognized for her unparalleled contributions to pop culture and social causes as an artist, songwriter, producer, entrepreneur and activist. With six critically acclaimed studio albums under her belt, last year she also launched She Is The Music (SITM), a nonprofit focused on driving equality, inclusivity and opportunity for women across the music community, which recently announced the launch of the largest global industry database for female creators and professionals. Alicia is also co-founder of the Keep a Child Alive non-profit organization, which partners with grass-roots organizations to combat the physical, social and economic impact of HIV on children, their families and their communities in Africa and India.
Iconic country music superstar Garth Brooks will be receiving the first-ever iHeartRadio Artist of the Decade for his undeniable impact on the music industry. Brooks is the #1 selling solo artist in U.S. history, with more than 148 million albums sold and is the first-ever artist to be awarded seven diamonds by the RIAA for having seven albums certified with more than 10 million sales each. Among his endless list of accolades and career milestones, Garth was also recently named the inaugural inductee into the Live Music Hall of Fame and has been inducted into the Musicians Hall of Fame, International Songwriters Hall of Fame in New York, the Nashville Songwriters Hall of Fame and the Country Music Hall of Fame.
Additionally, L'Oréal Paris and iHeartRadio will also present Halsey with the 2019 Fangirls Award, which recognizes a female artist who has pushed boundaries with her music and message while inspiring her fans around the globe. The Fangirls Award presented by L'Oréal Paris celebrates the power of women coming together in support of other women and is inspired by L'Oréal Paris' deep-rooted belief in the inherent worth of every woman, encourages fans to show their support and appreciation for women – and artists – who inspire and empower them. Halsey embodies all of these ideals by using her voice through her incredible music and championing causes she passionately believes in, which includes disenfranchised youth, women's rights, mental health and the LGBTQ community. Last year's inaugural iHeartRadio Fan Girls Award went to Camila Cabello.
The 2019 iHeartRadio Music Awards takes place on Thursday, March 14th and will air live from the Microsoft Theater on FOX at 8pm ET/PT. The show will also be broadcast live on iHeartMedia radio stations nationwide and iHeartRadio.
Nominees for this year's awards were revealed last month on January 9th and artists who received multiple nominations include stars like Cardi B, Drake, Ariana Grande, Shawn Mendes, Post Malone, Maroon 5 and Imagine Dragons.
Social voting for the socially voted categories is going on now and will close on March 7th (March 13th for Best Fan Army presented by Taco Bell). Fans can vote via Twitter using the appropriate category and nominee hashtags, or by visiting iHeartRadio.com/awards.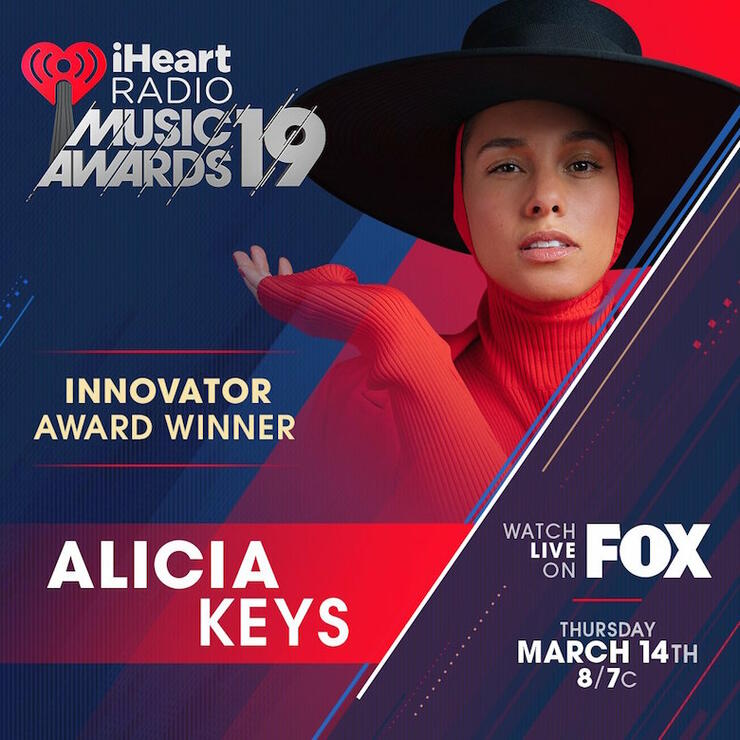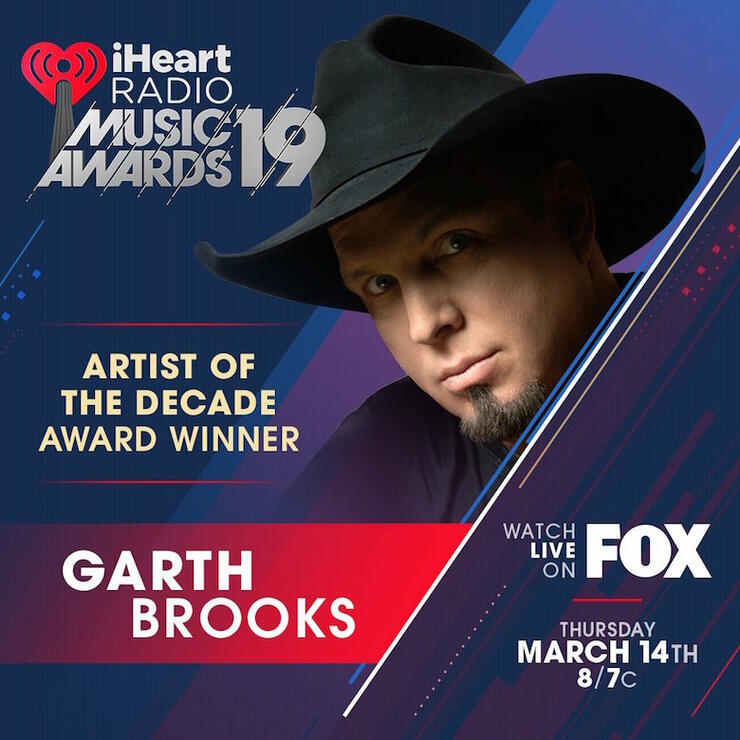 Chat About Garth Brooks, Alicia Keys, Halsey to Be Honored at iHeartRadio Music Awards