How My Chemical Romance Members Inspired 'The Umbrella Academy' Characters
By Katrina Nattress
February 26, 2019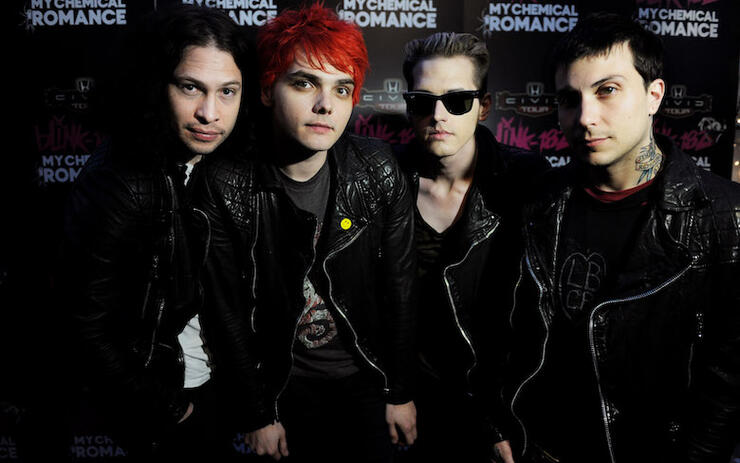 Ever since The Umbrella Academy premiered on Netflix earlier this month, eagle-eyed My Chemical Romance fans have been scouring the show for easter eggs. During a recent chat with Rolling Stone, Gerard Way gave his diehards even more sleuthing to do when he revealed that the characters in his comic books are inspired by his former bandmates.
"Being in a band is like being in a dysfunctional family and all these personalities are really distinct and really big, not just the people in your band, but the people you meet on the road or the crew that you work with and all this stuff," he explained. "A band especially is a dysfunctional family, so there's little bits of me in all the characters, there's bits of some of the guys in some of those characters and the different roles that we would play in the band and how those roles would change sometimes. We were in a big pressure cooker of fame and notoriety and the characters experience that in the comic and the show."
Aside from writing comics, the former MCR frontman is still making music as a solo artist. The band's guitarist Frank Iero also recently announced a new project called Frank Iero and the Future Violents and has hinted that new music will be coming out this spring. But the show might be the closest thing we'll get to an MCR reunion, at least any time soon. Way recently said he doesn't see one happening.
Photo: Getty Images
Chat About How My Chemical Romance Members Inspired 'The Umbrella Academy' Characters