Kim Kardashian's BFF Shades Jordyn Woods Ahead Of Her Tell-All Interview
By Peyton Blakemore
February 27, 2019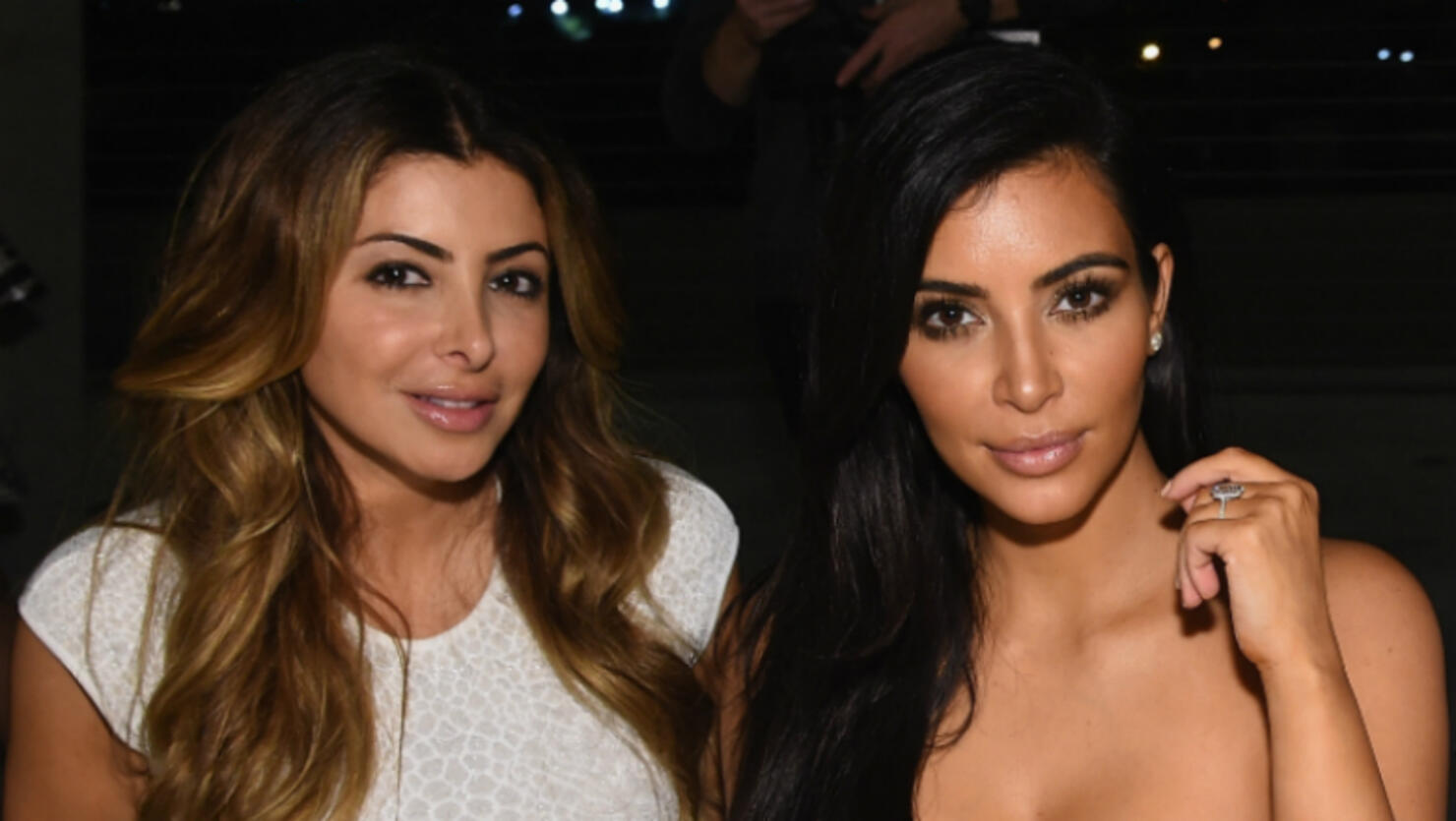 The Kardashians' inner circle is one protective group.
Following news of Jordyn Wood's upcoming interview on Red Table Talk — where she is expected to discuss her and Tristan Thompson's cheating scandal — Kim Kardashian's longtime bestie, Larsa Pippen, took to Instagram to reveal her thoughts on Jordyn's appearance and additionally shade the 21-year-old model.
"Can't wait to see which version of her story she tells," the 44-year-old housewife commented on Hollywood Unlock's Instagram post about Jordyn's Friday (March 1) interview. "Hope it's the same she told @khloekardashian when she checked her."
As fans know, Kylie Jenner's former bestie's appearance on Jada Pinkett Smith's talk show, which was announced on Tuesday (February 26), comes just over a week after reports Jordyn hooked up with Khloé Kardashian's boyfriend Tristan at a house party. The 21-year-old model teased the tell-all interview by posting a live behind-the-scenes video of her on the Red Table Talk set. The interview will mark the first time Jordyn has spoken at length about her cheating scandal since being iced out by the Kardashian-Jenner family.
Larsa isn't the first friend of the Kardashian family to call Jordyn out for her alleged affair. Directly following reports of Jordyn and Tristan's alleged hookup, Khloe's bestie Malika Haqq took to Instagram to shade Jordyn. After an Instagram page posted a video of Kylie's one-year-old daughter, Stormi, playing in hot chair with the caption, "Stormi in Calabasas waiting for Jordyn to pack her sh*t and get out Kylie house like...," Malika commented: "These h*es ain't loyal."
The 35-year-old Instagram influencer's shade throwing didn't end there. On Tuesday (February 26) she returned to Instagram with more words for Jordyn, replying to a fan's comment about her loyalty to Khloe. "I've been wrong before and I'll be wrong again but I da*n sure wouldn't make excuses (alcohol) in an interview to gain self-pity and save face," Malika responded, clearly referring to Jordyn, who allegedly blamed alcohol for her and Tristan's hookup. "No one in my life would condone that coward like behavior."
Photo: Getty Images