Kristen Bell Accused Of 'Exploiting' Child Actors In New Hello Bello Ad
By Emily Lee
February 27, 2019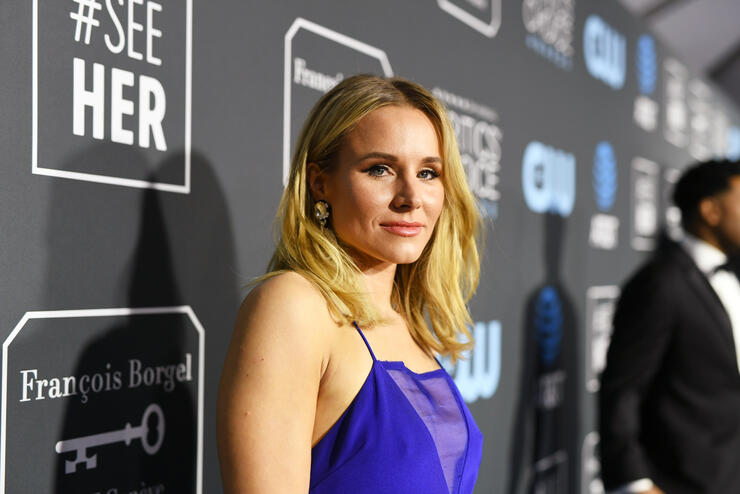 Kristen Bell and Dax Shepard just launched an affordable line of baby care products together called Hello Bello. Kristen shared a hilarious spot promoting the new line on Instagram, but the conversation was quickly derailed when the 36-year-old actress was accused of exploiting a child actor in the ad.
Kristen and Dax are vigilant about protecting their daughters' privacy. They have a strict policy of never showing Lincoln (5) or Delta (3) on their social media accounts. The Hello Bello ad featured a little girl being held by Kristen, however, and many of her followers found the decision hypocritical.
"So your kids deserve privacy, but you don't mind exploiting other people's children for monetary gain?" one person wrote in the comments. "In my opinion, if a kid doesn't give you the authorization to use his/her image directly knowing the consequences of being on the internet forever, you shouldn't put him/her in a photo/video that ends up in the internet," another chimed in.
The comments didn't go unnoticed by Kristen, who provided a thoughtful response to one of the commenters. "Well, there's a big difference. If we expose our kids faces, there is a real threat of them getting stalked, or of a stranger coming up to them and knowing their name. It's a safety thing," she explained.
"I don't fault other parents for showing their kids when they don't have the same safety concerns," she continued. "And Jordan is not the little girl's real name, FYI."
You can always count on Kristen to shut down any social media haters.
Photo: Getty
Chat About Kristen Bell Accused Of 'Exploiting' Child Actors In New Hello Bello Ad