Loud Luxury Reveals Their 2019 iHeartRadio Music Awards Picks
By Nicole Mastrogiannis
February 27, 2019
Over the last year, Loud Luxury has captured dance floors across the world with their hit single "Body," which features singer brando. Since then, the Canadian duo have shared several other songs, and have so much more up their sleeve.
Ahead of the 2019 iHeartRadio Music Awards, the guys — Andrew Fedyk and Joe Depace — took the voting booth and revealed their picks for all of the socially voted categories, which include Best Music Video, Best lyrics, Cutest Musician's Pet, and more.
Social voting is going on now and will close on March 7th (March 13th for Best Fan Army presented by Taco Bell). Fans can vote via Twitter using the appropriate category and nominee hashtags, or by visiting iHeartRadio.com/awards.
Find out all of Loud Luxury's picks for this year's iHeartRadio Music Awards' socially voted categories below.
Best Lyrics: Ariana Grande - "thank u, next"
"I think 'thank u, next' is the obvious one. Good message to all your exes. Spot on lyrics."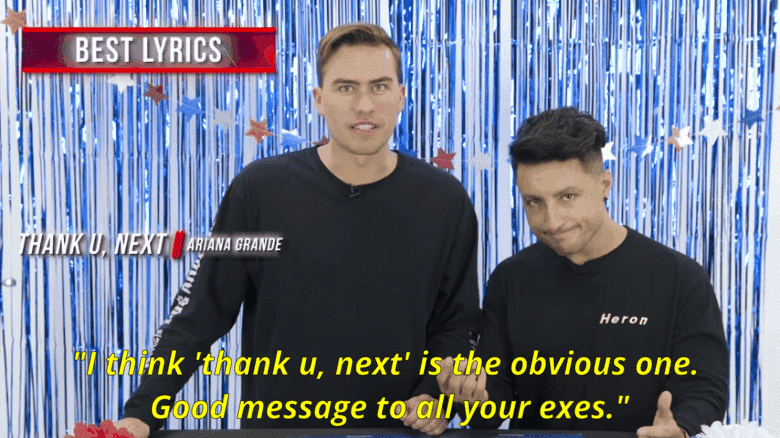 Best Cover Song: Khalid - "Fast Car" & Shawn Mendes and Teddy Geiger - "Under Pressure"
Andrew: "So for me, I love 'Fast Car.' The original is just so damn good and Khalid's voice fits that song perfectly. I'm like a huge Khalid fan. So that's a no brainer for me."
Joe: "For me, I always listened to Queen growing up. I had tons of the albums. So, they really killed that cover in my eyes."
Best Music Video: Lil Dicky & Chris Brown - "Freaky Friday"
"'Freaky Friday' was pretty funny. I mean, any little Lil Dicky video you can't go wrong."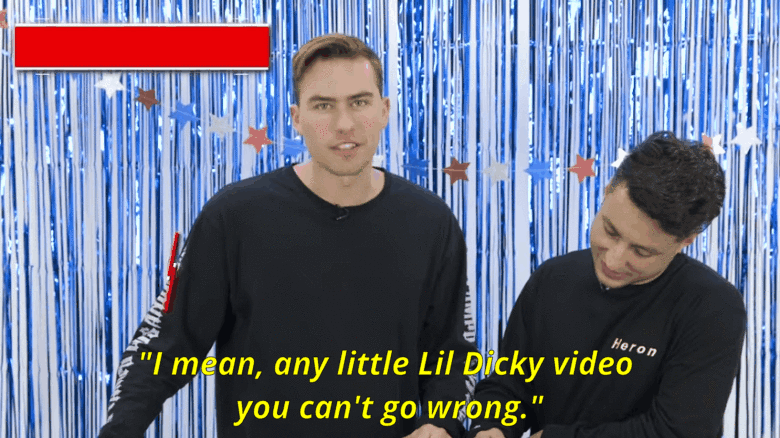 Best Solo Breakout: Normani
"Normani ... literally no brainer. She's had such a huge year. Normani is coming."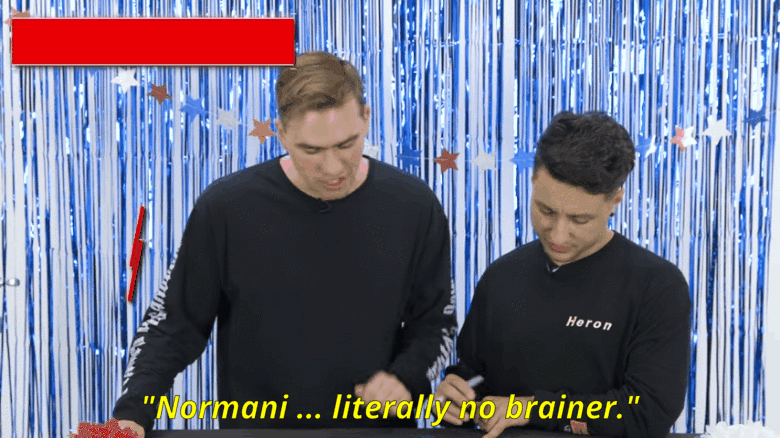 Cutest Musician's Pet: Mooshu (The Chainsmokers' Alex Pall)
Joe: "I've actually met Mooshu and it's a really cute dog."
Andrew: "Yeah, gotta give it to our boy Alex Pall on that one. Mooshu, you are a cute dog."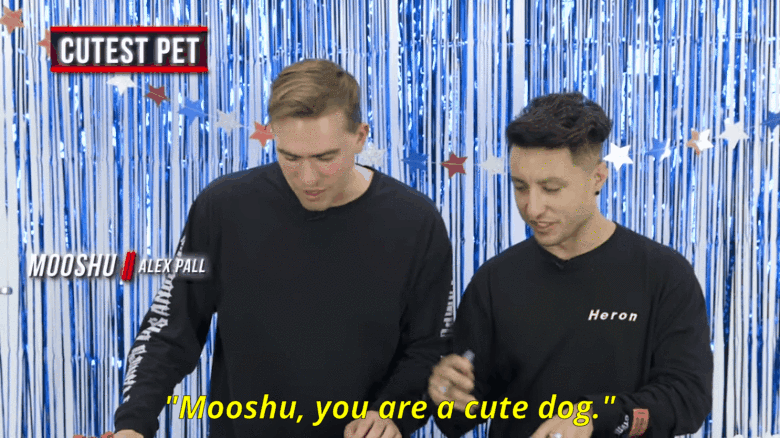 Social Star Award: Joji & Tana Mongeau
Andrew: "So, we got Joji on there. We actually just did a remix of a song 'Slow Dancing in the Dark.' Really love him. And our girl Tana."
Joe: "Yeah, we gotta put them both. Gotta show them a little love. So, we got Joji and Tana."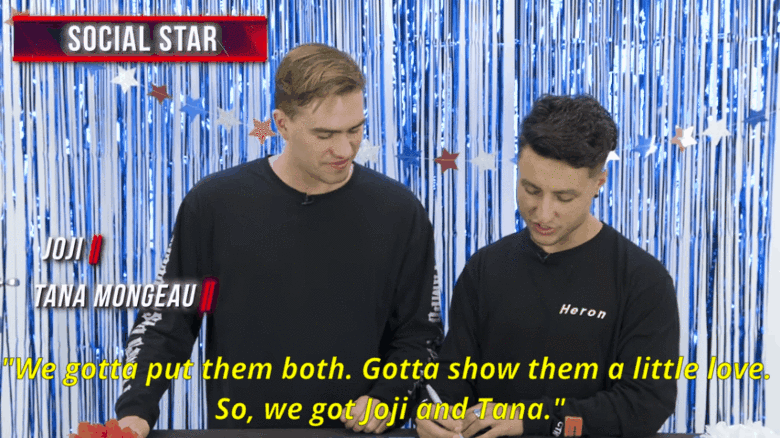 Songs That Left Us Shook: Ariana Grande - "thank u, next" & Childish Gambino - "This Is America"
Andrew: "'thank u, next again, it's just kinda like ... I remember when I first heard that song, I was like 'Wow.' I was like, 'This is savage.'"
Joe: "Yeah, 'This is America' and 'thank u, next.'"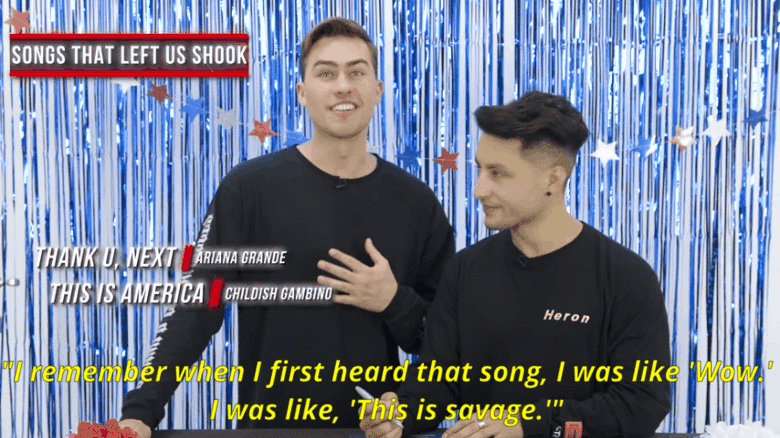 Favorite Tour Photographer: Pixie Levinson (Dua Lipa)
Andrew: "Man, I love Pixie Levinson. She shoots for Dua Lipa. All of her photos are sick."
Joe: "Gotta show the love to Dua."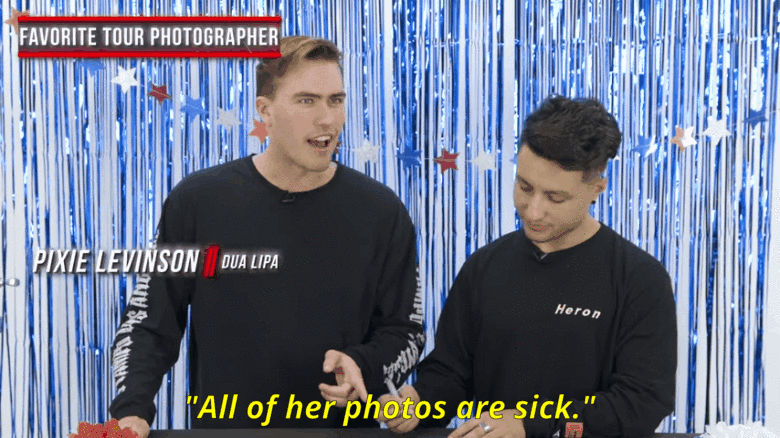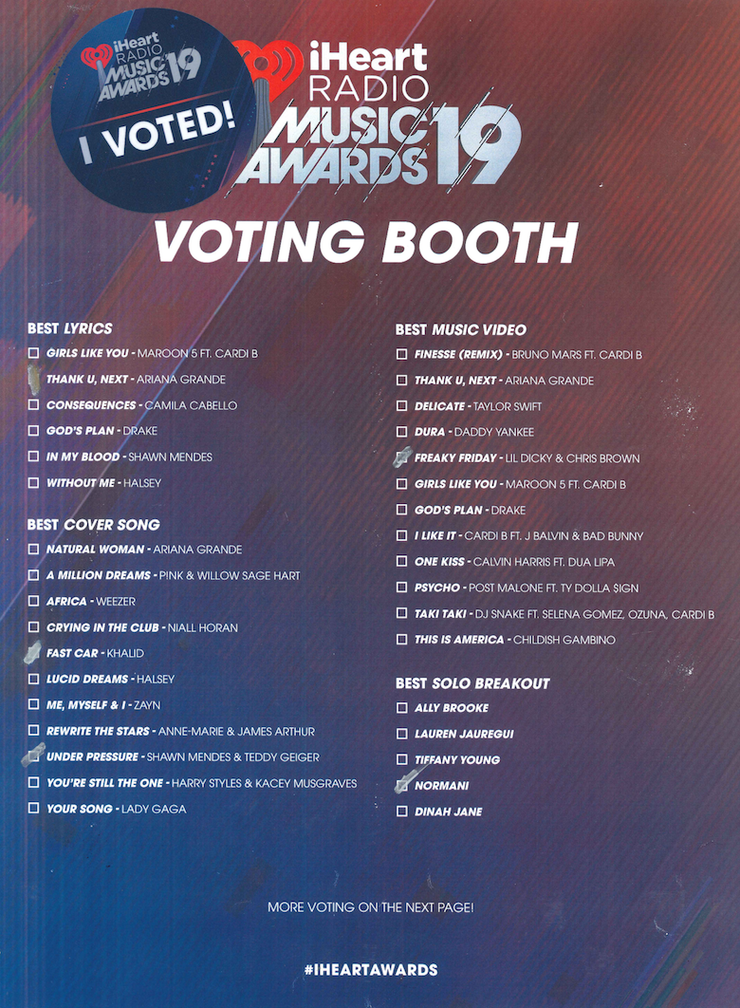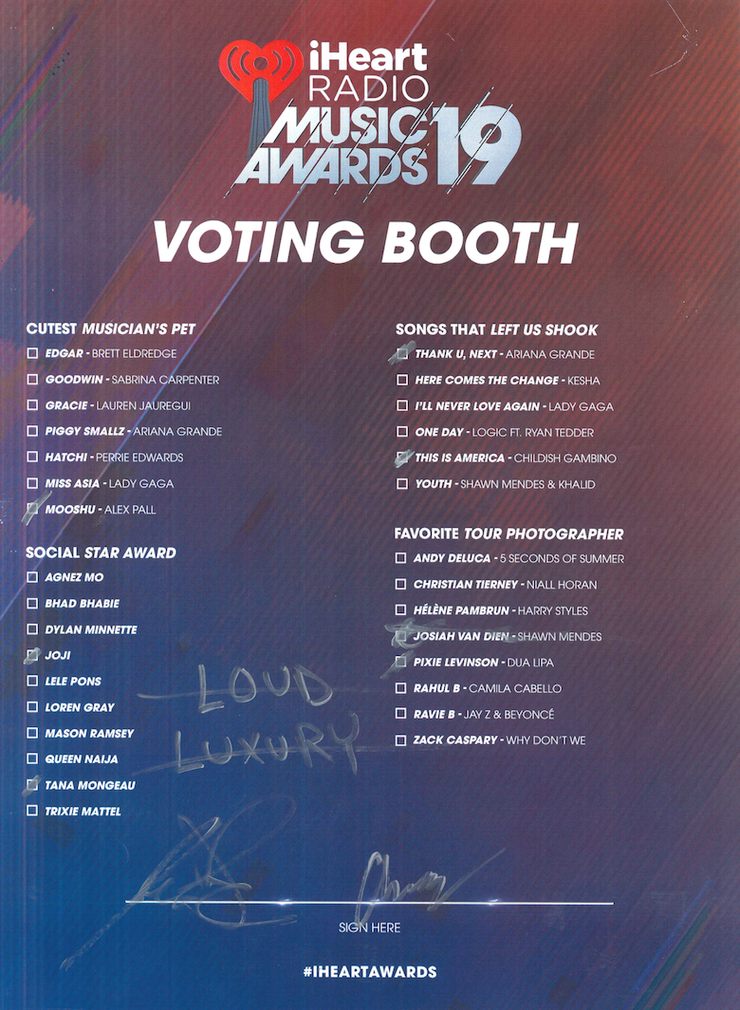 Chat About Loud Luxury Reveals Their 2019 iHeartRadio Music Awards Picks