Louis Tomlinson's New Single 'Two Of Us' Set To Drop March 7
By Hayden Brooks
February 27, 2019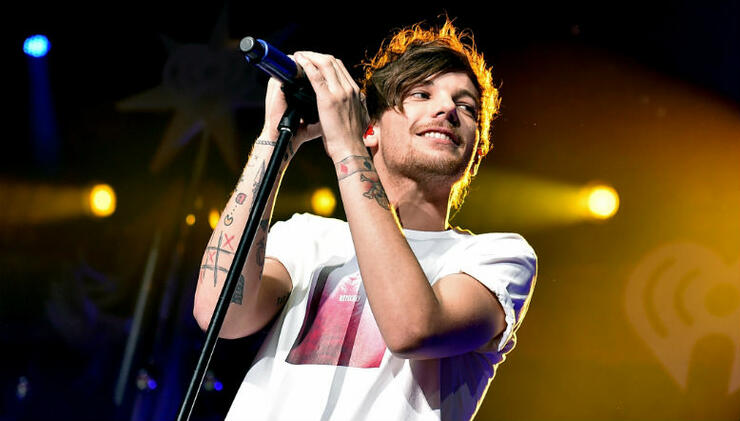 Louis Tomlinson is finally ready to drop his new single and the long-awaited track is called "Two of Us."
On Wednesday (February 27), the former One Direction bandmate took to his social media to reveal the upcoming track's title, simple artwork and March 7th release date. Just a day earlier, the 27-year-old had shared a video of himself writing a note (or maybe they were lyrics) to a piano-led instrumental, which may very well be the anticipated single. Meanwhile, it seems the music video was recently filmed in at The Hunslet Club in the UK. On Saturday, the youth club's CEO Dennis Robbins shared a photo of himself with Louis via Twitter, writing, "Had Louis Tomlinson from 1 Direction down at the club today filming for a new song, a great lad #hunsletclub."
As per a recent report, Tomlinson has also found a new home at Arista Records. The label was relaunched in 2018 as part of Sony's joint venture with former Island Records chief David Massey. Massey has worked with a string of young stars, including Shawn Mendes, Demi Lovato and the Jonas Brothers, so the shift could provide a nice home for the singer.
Earlier this month, Tomlinson teased new music via Twitter, writing, "Just heard the master of the single. So excited for you all to hear it!" He also admitted that he's been away from the spotlight to spend some time catching up with family and friends. Nonetheless, he seemed motivated to work hard in 2019, writing, "Hope you're all ready for this year. Let's make it f**king huge."
Chat About Louis Tomlinson's New Single 'Two Of Us' Set To Drop March 7