March 2019 TV Premieres: 'World Of Dance,' 'Queer Eye,' 'Family Guy' + More
By Paris Close
March 1, 2019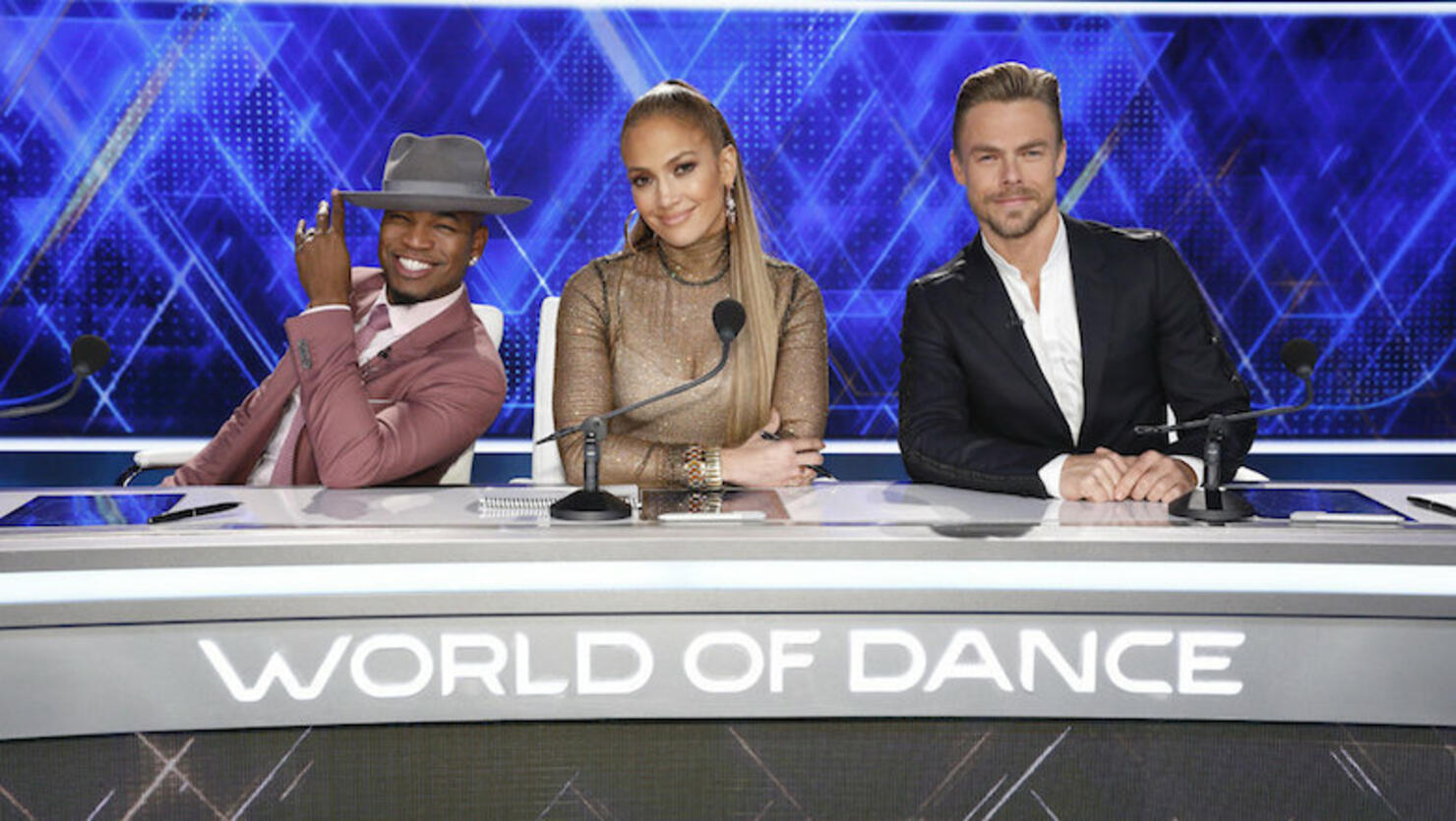 March is here, and so are your favorite shows again!
From celebrated competition series like World of Dance and American Idol to longtime laugh-out-loud favorites such as Family Guy and The Simpsons to the sophomore returns of American Gods and Queer Eye, these are just some of the programs lined up to make a comeback to the small screen this month.
Don't forget: the 2019 iHeartRadio Music Awards will also be airing live on Thursday, March 14, from the Microsoft Theater on FOX at 8pm ET/PT!
Scroll down — and save the dates! — to see which shows all returning to television in March, below.
Friday, March 1
The Widow: Season 1, Amazon Prime Video
Budapest, Netflix
Cricket Fever: Mumbai Indians, Netflix
Larva Island: Season 2, Netflix
Losers, Netflix
The Boy Who Harnessed the Wind, Netflix
Northern Rescue, Netflix
River's Edge (Ribazu ejji), Netflix
Your Son (Tu Hijo), Netflix
American Masters: Holly Near: Singing For Our Lives, 9 p.m., PBS
Animal Cribs, 9 p.m., Animal Planet
The Shop: Season 2, 10:30 p.m., HBO
Saturday, March 2
Fatherhood, Fuse
Just Add Romance, 8 p.m., Hallmark
The Killer Downstairs, 8 p.m., Lifetime
Sunday, March 3
Leaving Neverland: Miniseries, HBO
Bob's Burgers: Season 9, 7:30 p.m., Fox (winter premiere)
The Simpsons: Season 30, 8 p.m., Fox (winter premiere)
American Idol: Season 17, 8 p.m., ABC
World of Dance: Season 3, 8 p.m., NBC (time slot premiere)
Family Guy: Season 17, 8:30 p.m., Fox (winter premiere)
Cosmos: Possible Worlds, 9 p.m., Fox
Married to Medicine Los Angeles, 9 p.m., Bravo
Bar Rescue, 10 p.m., Paramount
Shark Tank: Season 10, 10 p.m., ABC (time slot premiere)
Good Girls: Season 2, 10 p.m., NBC
Alaskan Bush People, 10 p.m., Discovery
Monday, March 4
America's Hidden Stories, 8 p.m., Smithsonian Channel
Summer House: Season 3, 10 p.m., Bravo
Tuesday, March 5
Hoarders, 8 p.m., A&E
The Story of God with Morgan Freeman, 9 p.m., National Geographic
Wednesday, March 6
Secret City: Under the Eagle: Season 2, Netflix
My Journey With a Polar Bear, 8 p.m., Smithsonian Channel
Real Housewives of New York City: Season 11, 9 p.m., Bravo
Thursday, March 7
The Order, Netflix
Superstore: Season 4, 8 p.m., NBC (winter premiere)
A.P. Bio: Season 2, 8:30 p.m., NBC
Station 19: Season 2, 9 p.m., ABC (winter premiere)
For the People: Season 2, 10 p.m., ABC
Friday, March 8
After Life: Season 1, Netflix
Bangkok Love Stories: Hey You!, Netflix
Bangkok Love Stories: Innocence, Netflix
Formula 1: Drive to Survive, Netflix
Immortals, Netflix
Juanita, Netflix
Lady J, Netflix
Shadow, Netflix
Walk. Ride. Rodeo., Netflix
Tin Star: Season 2, Amazon Prime Video
Made in Heaven, Amazon Prime Video
Sunday, March 10
American Gods: Season 2, 8 p.m., Starz
The Case Against Adnan Syed: Miniseries, 9 p.m., HBO
Aretha! A Grammy Celebration for the Queen of Soul, 9 p.m., CBS
Now Apocalypse: Season 1, 9 p.m., Starz
Epic Yellowstone, 9 p.m., Smithsonian Channel
Monday, March 11
Manhunt, Acorn TV
Finding Justice, 8 p.m., BET
Punk: Season 1, 10 p.m., Epix
Tuesday, March 12
Jimmy Carr: The Best of Ultimate Gold Greatest Hits, Netflix
Terrace House: Opening New Doors: Part 6, Netflix
MasterChef Junior: Season 7, 8 p.m., Fox
The Village: Season 1, 10 p.m., NBC
Wednesday, March 13
Triple Frontier, Netflix
SEAL Team: Season 2, 10 p.m., CBS (time slot premiere)
Thursday, March 14
The Good Fight: Season 3, CBS All Access
iHeartRadio Music Awards, 8 p.m., Fox
Friday, March 15
Shrill: Season 1, Hulu
Catastrophe: Season 4, Amazon Prime Video
Turn Up Charlie: Season 1, Netflix
Arrested Development: Season 5, Netflix (midseason premiere)
Queer Eye: Season 3, Netflix
Love, Death and Robots, Netflix
Burn Out, Netflix
Dry Martina, Netflix
Girl, Netflix
If I Hadn't Met You, Netflix
Las muñecas de la mafia: Season 2, Netflix
Paskal, Netflix
Robozuna: Season 2, Netflix
YouHoo to the Rescue, Netflix
I Am Richard Pryor, 10 p.m., Paramount Network
Saturday, March 16
Green Door, Netflix
Trading Spaces: Season 10, 8 p.m., TLC
While You Were Out, 9 p.m., TLC, HGTV
Sunday, March 17
Billions: Season 4, 9 p.m., Showtime 4873
Monday, March 18
The Inventor: Out for Blood in Silicon Valley, 9 p.m., HBO
9-1-1: Season 2, 9 p.m., Fox (spring premiere)
The Fix: Season 1, 10 p.m., ABC
Tuesday, March 19
Amy Schumer Growing, Netflix
Mental Samurai, 9 p.m., Fox
Wednesday, March 20
The Act: Season 1, Hulu
Step Up: High Water: Season 2, YouTube Premium
Thursday, March 21
Antoine Griezmann: The Making of a Legend, Netflix
Friday, March 22
The Dirt, Netflix
Waiting for the Punchline, Rooster Teeth
Carlo & Malik, Netflix
Charlie's Colorforms City, Netflix
Delhi Crime, Netflix
Historia de un crimen: Colosio, Netflix
Mirage, Netflix
Most Beautiful Thing, Netflix
Selling Sunset, Netflix
Hunt for the Giant Squid, 10 p.m., Nat Geo WILD
Monday, March 25
Women, War & Peace, 9 p.m., PBS
Knightfall: Season 2, 10 p.m., History
One Nation Under Stress, HBO
Sunday, March 24
Into the Badlands: Season 4, 10 p.m., AMC
Tuesday, March 26
Nate Bargatze: The Tennessee Kid, Netflix
Wednesday, March 27
Jane the Virgin: Season 5, 9 p.m., The CW
Million Dollar Mile: Season 1, 9 p.m., CBS
What We Do in the Shadows: Season 1, 10 p.m., FX
Happy!: Season 2, 10 p.m., Syfy
Thursday, March 28
Ainori Love Wagon: Asian Journey: Season 2, Netflix
Abby's: Season 1, 9:30 p.m., NBC
Friday, March 29
The Highwaymen, Netflix
Santa Clarita Diet: Season 3, Netflix
15 August, Netflix
Bayoneta, Netflix
Osmosis, Netflix
The Legend of Cocaine Island, Netflix
Traitors, Netflix
Hanna: Season 1, Amazon Prime Video
Saturday, March 30
Animal ER Live, 9 p.m., Nat Geo WILD
Sunday, March 31
El sabor de las margaritas, Netflix
Trailer Park Boys: The Animated Series, Netflix
Call the Midwife: Season 8, 8 p.m., PBS
Mrs. Wilson: Miniseries, 9 p.m., PBS
Veep: Season 7, HBO
Barry: Season 2, 10 p.m., HBO
Photo: NBC