Tommy Thayer Says Replacing Ace Frehley In KISS Was "No-Win Situation"
By Andrew Magnotta @AndrewMagnotta
March 4, 2019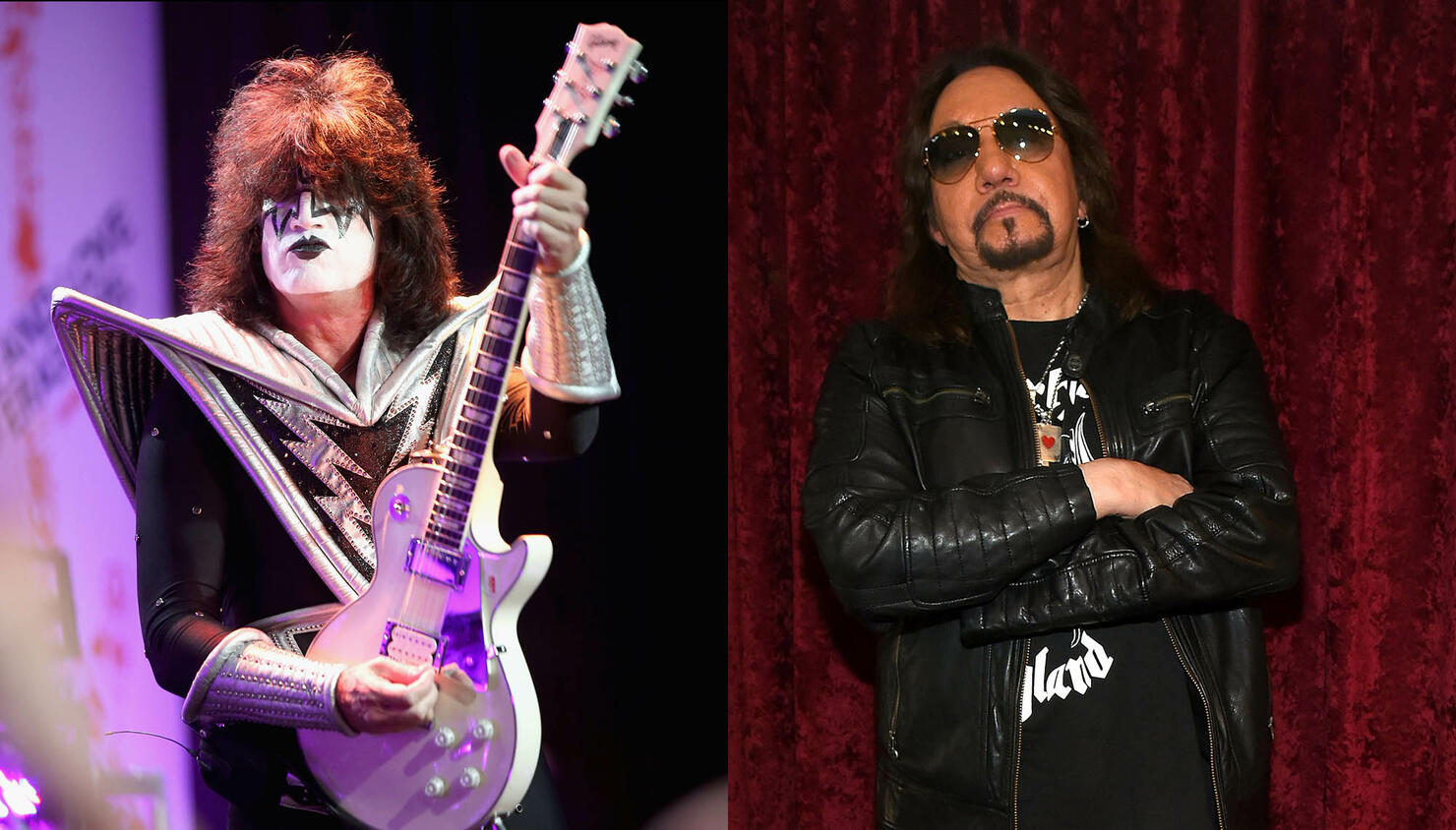 KISS lead guitarist Tommy Thayer is in an improbable yet unenviable position.
While Thayer is indeed living out a childhood dream as a member of Kiss, he's also well aware that he has only tacit acceptance in that role by the band's fan base.
A longtime Kiss Army member, Thayer began working for Kiss in the '90s in various capacities. As the years went on, he became a more essential part of Kiss's operation. When the band's relationship with co-founding guitarist Ace Frehley began to deteriorate again in the early-'00s, Thayer began preparing for the possibility of replacing Frehley. Eventually, Frehley quit and Thayer was in the band.
More than a decade and a half later, Thayer is still wearing Frehley's Spaceman costume, but now he's saying goodbye to Kiss fans every night on the band's final tour, "The End of the Road" playing a setlist made up primarily of songs Frehley helped bring to life.
"I have to be honest, when I first came into the band, there was some pressure," Thayer told the Argus Leader in a new interview. "It was kind of a no-win situation when you're replacing somebody like that. There's a lot of fans who are unhappy with this and I understand."
Thayer knows the fan perspective because he is a fan.
"They followed the band for a long time and it's hard to see things like that change sometimes. After a few years went by, I got more confident and more comfortable in the situation. As time goes on, it continues to be a growing experience and something that I get more used to."
It's a tough job, but somebody has to do it.
Frehley has never liked seeing Thayer occupy his Spaceman persona, but Frehley made things especially awkward over the past few years when he started to agitate for a reunion. Frehley reconnected with Gene Simmons and Paul Stanley over the past few years, recording with Stanley and writing and touring with Simmons.
Simmons and Stanley have remained at Thayer's back, but the duo is famously loyal to the dollar above all else. Frehley suggested that if Kiss needed him to sell-out its final tour, they would have made him an offer.
Get all of Kiss's "End of the Road" tour dates here.
Photos: Getty Images