Ace Frehley Adds Demand if KISS Wants Him to Participate in Final Tour
By Andrew Magnotta @andrewmagnotta
October 24, 2018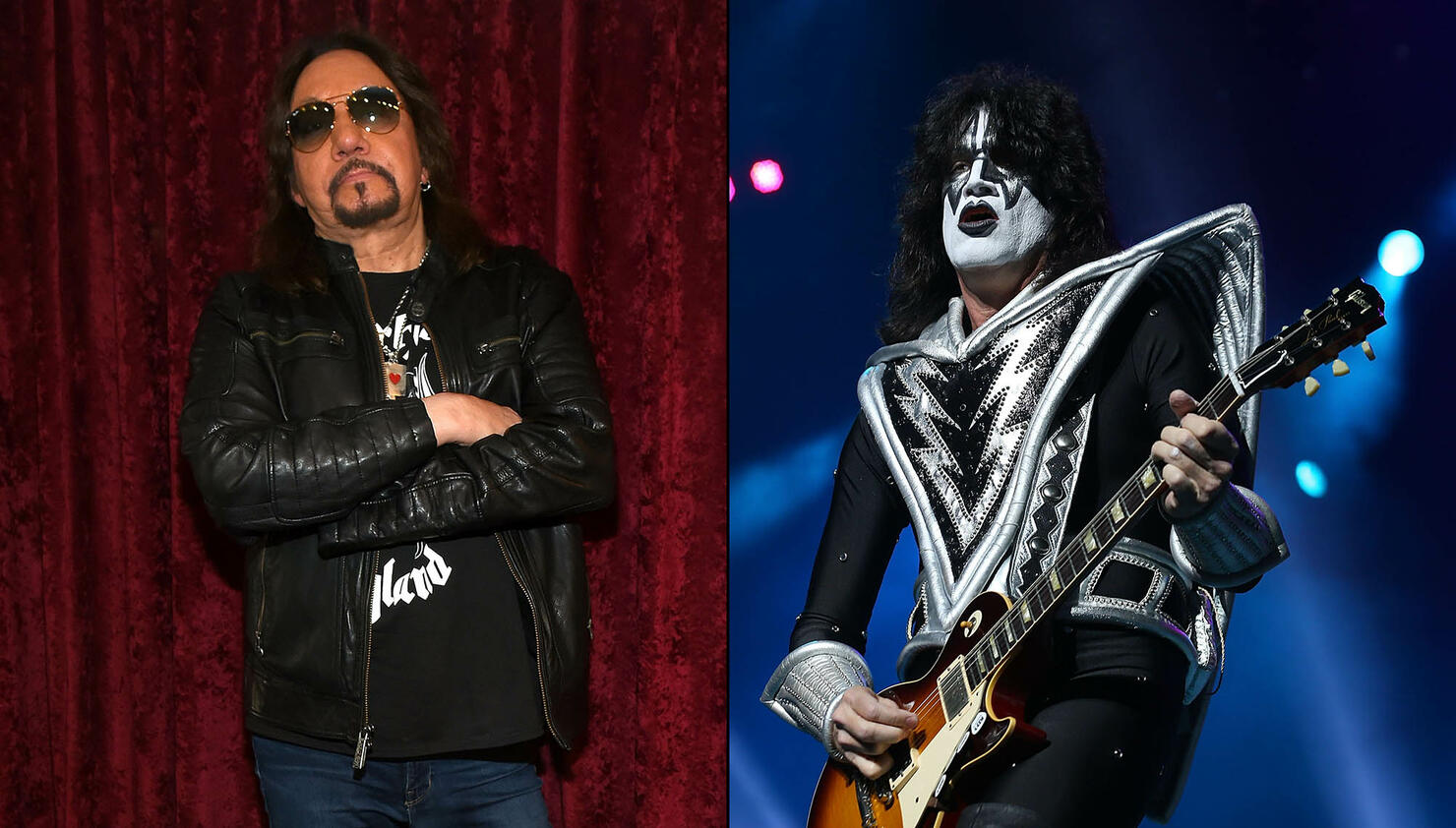 Well, that was fun while it lasted — the idea of co-founding KISS guitarist Ace Frehley dropping in on some of his old band's End of the Road farewell tour dates.
Frehley's latest statement about what it would take for him to get back on stage with his old band certainly seems like it would be a deal-breaker for Paul Stanley and Gene Simmons.
The original Spaceman said last month he'd listen to Kiss's reunion pitch as long as the price was right. Now he tells VintageRock.com that "the only way" he would think about taking part in Kiss's End of the Road farewell tour is "if I took back my make-up and costume and my character — which I designed."
As Frehley makes the rounds, promoting his latest solo album, Spaceman, he's offered more insight than ever into his true feelings about his Kiss replacement, Tommy Thayer.
In each concert with Kiss for the past decade-and-a-half, Thayer has played a Les Paul guitar and taken the stage in Frehley's iconic spaceman garb. Of course seeing another man inhabit his former skin is a sore spot for Frehley, but everyone knows Thayer is just doing his job and has probably never had a choice in the matter.
But Frehley and Thayer don't have a friendly personal history. Frehley once punched Thayer in the face while Thayer was Kiss's tour manager circa 2002. And Frehley has recently suggested that he has no interest in playing nice with his replacement.
"[Thayer] is not a bad guitar player," Frehley said, "but he basically just mimics everything I wrote, and tries to imitate my persona. He's been doing it for 15 years. But the reality is I'm the original guy. And nobody can really copy the way I play guitar."
He added that "it would be great" if original Kiss drummer Peter Criss, who retired from performing last year, could take part in the shows, as well.
Space Ace is still waiting for the phone call, but if it does come, it seems like it might be a short conversation.
Photo: Getty Images