Louis Tomlinson Tributes Late Mother On Emotional New Single 'Two Of Us'
By James Dinh
March 7, 2019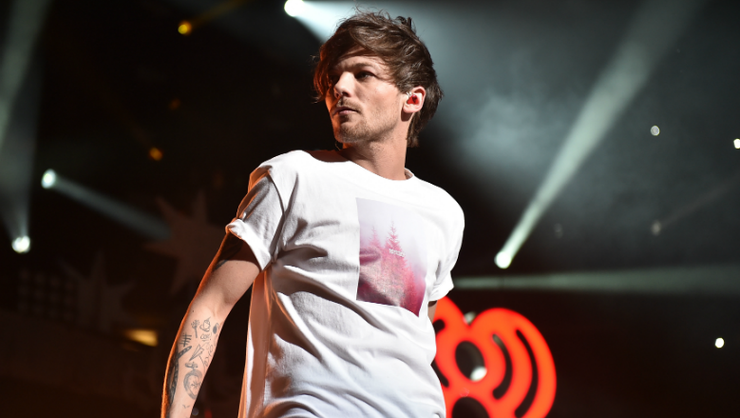 Louis Tomlinson's anticipated new single, "Two of Us," is a tender pop ode dedicated to his late mother, who passed away after a battle with leukemia in 2016.
On Thursday (March 7), the former One Direction bandmate released the atmospheric mid-tempo cut, which was produced by Dan Priddy & Mark Crew, and it hears the 27-year-old dealing with the grief over his loss. "It's been a minute since I called you/ Just to hear the answerphone/ Yeah, I know that you won't get this/ But I'll leave a message so I'm not alone," he sings during the confessional opening verse. Tomlinson goes on to remember his mother during the anthemic hook, admitting that he will continue with her memory close to him and venture on living for the both of them. Johannah Deakin passed away in December 2016 due to "a very aggressive form of leukemia." She was 42.
"I'm not at the stage in my grief where I'm going to open the first verse and burst into tears," the pop star told Radio 1 Newsbeat. "It was something I needed to get off my chest. I used to lean on my mum for a lot of things - anytime I needed advice on something she would be the first call I made." Elsewhere in the interview, Tomlinson said that while "Two of Us" is a somber cut, he doesn't want listeners to get caught up in the sadness of the narrative. "There is a lot of fight in life and I just get on with it. I'm quite a positive person but there's no two ways about it - it's sad what happened to me," he explained. "I don't want people to get caught up in the sadness of it. The song should be hopeful."
Expect to see the emotions of "Two of Us" come to life when Tomlinson debuts the song for the very first time at 3 PM ET via YouTube. Click here for more information!
Chat About Louis Tomlinson Tributes Late Mother On Emotional New Single 'Two Of Us'