AJR Become Disembodied Heads In Trippy '100 Bad Days' Video: Watch
By Katrina Nattress
March 8, 2019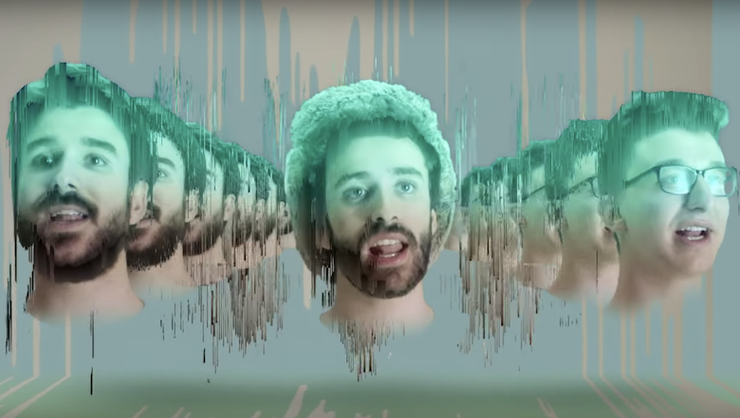 AJR have shared the video for their latest single "100 Bad Days," and boy is it a weird one (in a good way).
The sibling trio become disembodied heads as they lament about getting drunk and breaking their thumbs, playing shows to an audience of no one, and girls breaking up with them during a dinner date. But through those rejections and failures, they prevail (or at least have good stories to tell). By the chorus, they've broken down the barrier and proclaim "A hundred bad days made a hundred good stories/ A hundred good stories make me interesting at parties/ Yeah, no, I ain't scared of you/ No, I ain't scared of you no more."
"As a band, and as guys in their twenties, most of our experiences end in rejection, failure, and bad days," they said in a statement about the song. "We wanted to write a realistic look at that... what doesn't kill you doesn't always make you stronger. But what doesn't kill you always makes you more interesting."
Watch the "100 Bad Days" video below.
AJR is up for the Best New Rock/Alternative Rock Artist iHeartRadio Music Award this year. For the first time, the 2019 iHeartRadio Music Awards will air on FOX on Thursday, March 14 (8:00-10:00 PM ET live/PT tape-delayed) as a 2 hour TV broadcast. The show will also be broadcasted as a 2-hour national iHeartRadio broadcast across 150+ iHeartMedia stations as well as on iHeartRadio.com and in the iHeartRadio app. The show will also be streaming live on FoxNow.
Photo: YouTube
Chat About AJR Become Disembodied Heads In Trippy '100 Bad Days' Video: Watch