You Won't Believe How Fans Retaliated After Nicki Minaj Canceled Her Show
By Peyton Blakemore
March 11, 2019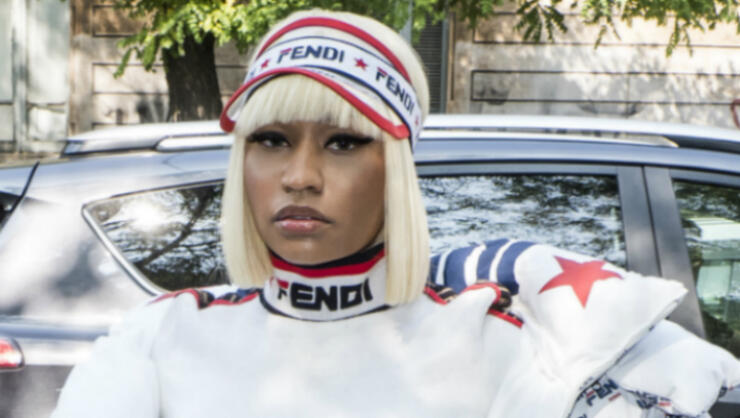 Nicki Minaj's French fans were not too happy with their Queen after she called off her concert in Bordeaux, France at the very last minute.
On Sunday (March 10), the "Good Form" rapper was forced to cancel her show due to "technical issues." However, a group of rogue fans didn't let her off the hook for the last minute cancellation, which was announced after fans were already at the venue.
Instead of just leaving the arena once someone informed them of the concert's cancellation, the fans began to chant the name of Nicki's rival Cardi B over and over again. (Check it out below!)
As fans know, the two MCs have a drama-filled past and are not friends in the least. So, Nicki's fans chanting Cardi's name is quite the slap in the face.
Nicki responded to the concert's cancellation on Instagram, shortly after the venue pulled the plug on the show. "You guys, it's not in my best interest not to perform and lose money and aggravate my fans. I love performing for my fans. I'm more excited than you are before the show," she explained. "These two cities that had technical issues were cities that I've never been to before and we tried to add them, but they just didn't have the power in the building to facilitate my show. And they didn't tell us that until three hours before the show as opposed to once we did soundcheck [when] they said it was fine. But anyway, every artist, every artist has technical difficulties and has to cancel shows. I want to tell you guys that I love you dearly and I really hope to make it up very soon."
Chat About You Won't Believe How Fans Retaliated After Nicki Minaj Canceled Her Show