Selena Gomez Dances In Bed In Playful Music Video For 'I Can't Get Enough'
By Paris Close
March 12, 2019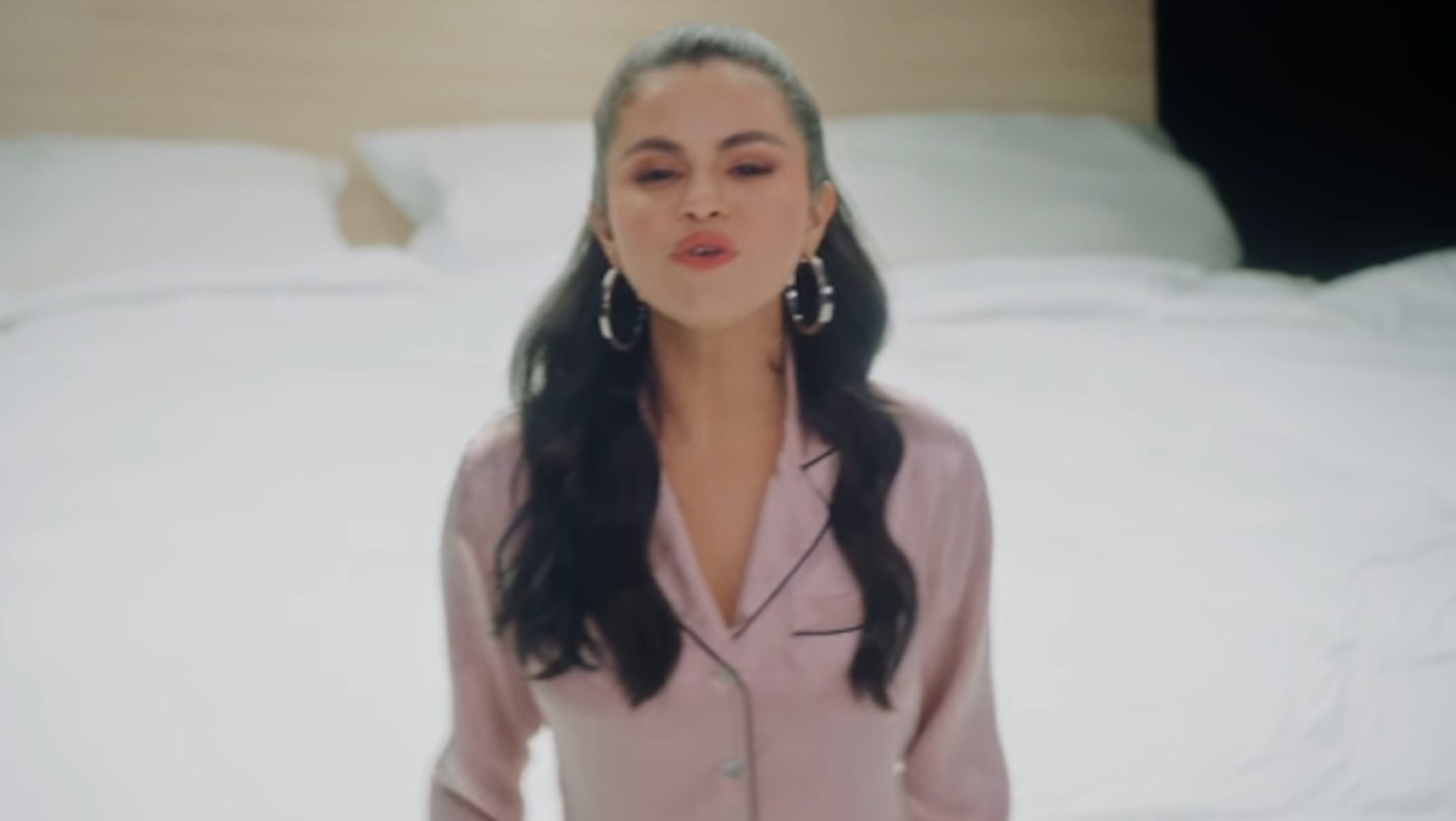 Selena Gomez looks as dreamy as ever in the music video for "I Can't Get Enough."
The laid-back video, which features assisted vocals from J Balvin, who also appears in the visual alongside producers benny blanco and Tainy, released to high expectations on Tuesday (March 12). The four artists premiered the record on February 28 after teasing cover artwork for the new single, which happens to mirror the finished product itself.
Given the song's steamy, seductive nature, we're pleased to confirm the jam received the alluring music video accompaniment it so rightly deserved. The nearly 3-minute clip opens with the Disney alum relaxing in an Olivia von HalleCoco Oyster PJ set on what appears to be your average-sized bed. Though as the camera pans outward, we notice just how massive the mattress actually is.
Gomez then turns the spacious pad into her dance floor, joined by her collaborators Tainy and J, also dressed in nightclothes, before a bear suit wearing benny comes in to make it a party for four.
The mesmerizing track came about after weeks of teasing and extensive planning. As Tainy previously explained to JustJared, the track came about "smoothly and organically," adding that it was "a fun piece that everyone involved loved off top, and it's going to make people feel good."
Watch the video below.
Photo: YouTube/Benny Blanco