Cardi B Says She Hears 'A Voice' In Her Head, But It's Not What You Think
By Peyton Blakemore
March 14, 2019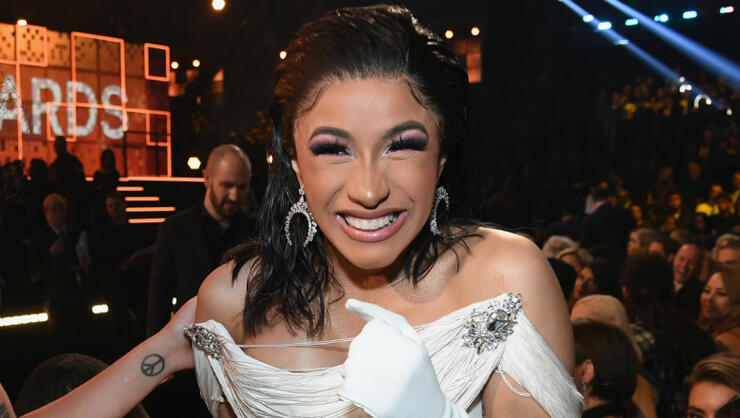 There's a reason Cardi B may look uninterested when she's talking to someone. It's because she's having a entirely different conversation with herself! Yep, you read that right. The "Please Me" rapper admitted on Instagram Thursday (March 14) that her inner voice sometimes distracts her when she's having conversations.
"Hey ya'll, so I'm having a problem right, like a lot of people be saying 'Oh I met Cardi B and I don't know if she like me or not because she was looking at me like if I'm crazy …' but that's not the problem," she began her explanatory video, which she hilariously captioned "Life." "The problem is that I have a voice in my head that when I'm talking to people, it just start having a conversation with me and I be replying back."
"Like, you could be talking to me and the voice in my head … will start asking me questions like, 'Hey what happened to that green Balenciaga shirt that you wore the other day?' " Cardi explained. "And then I'll reply back in my head like, 'I don't know b*tch. I think I left it at my grandma's house.' "
Cardi said the inner dialogue will continue throughout an entire conversation she has with someone, which is why she may not catch what someone is saying to her. "I'm really not paying attention because the voice in my head is f**king talking to me," she continued. "I don't know if that sh*t happen to people, that s–t be happening to me, so I just be looking at you [with a look] 'cause … I'm having a whole conversation in my f**king thoughts. That's why."
To see her full explanation, click HERE.
Photo: Getty Images
Chat About Cardi B Says She Hears 'A Voice' In Her Head, But It's Not What You Think