Jussie Smollett Update: Actor Appears In Court, Enters Plea
By Peyton Blakemore
March 14, 2019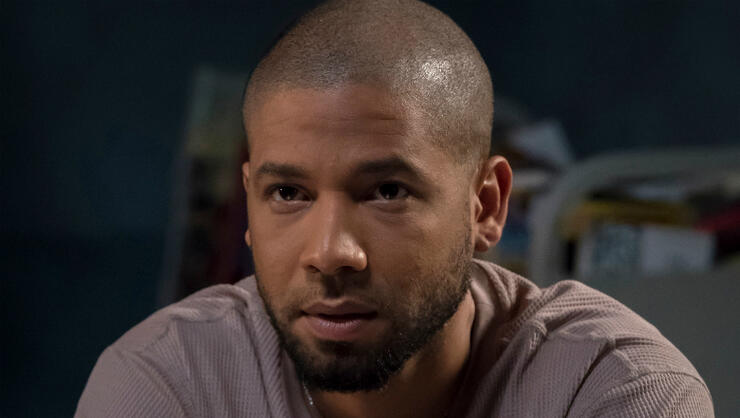 Jussie Smollett has pleaded not guilty to 16 felony counts of disorderly conduct.
The Empire star and his legal team entered the plea on Thursday (March 14) at the Leighton Criminal Courthouse in Chicago. Cameras captured the action both inside and outside of the courtroom. Jussie was first shown walking into the courthouse looking extremely confident. During his strut, he even took a moment to acknowledge fans' support by putting his hand to his chest as they shouted their love for him. (Watch it HERE)
Inside the courtroom, Jussie maintained his innocence amid allegations he faked an attack on himself for career gain. As previously reported, the actor claimed he was assaulted in Chicago on January 29 by two men wearing ski masks. He said he had just arrived in the city from New York and made a late-night run to a Subway when someone yelled: "Aren't you that f**got 'Empire' n**ga?" He claimed the two attackers, later identified as brothers Abel and Ola Osundairo, then proceeded to jump him, put a rope around his neck and poured bleach on him. Jussie additionally claimed his attackers shouted, "this is MAGA country!"
However, Prosecutors allege that Jussie paid the brothers to attack him because he was unhappy with his salary and wanted to promote his career. During a press conference last month, the Superintendent of Chicago PD, Eddie Johnson, claimed Jussie took "drastic and illegal tactics to gain attention," adding the actor "concocted a story" about an alleged hate crime that "took advantage of the pain and anger of racism to promote his career." The Chicago PD accused the actor of paying his attackers — Ola and Abel — $3,500 by check before the attack and sending them the rest of their payment after the job was done.
If Jussie is found guilty, he faces a potential sentence of up to three years in prison. He is set to return to court in April 17.
Chat About Jussie Smollett Update: Actor Appears In Court, Enters Plea