Is Nicki Minaj Secretly Married?
By Peyton Blakemore
March 19, 2019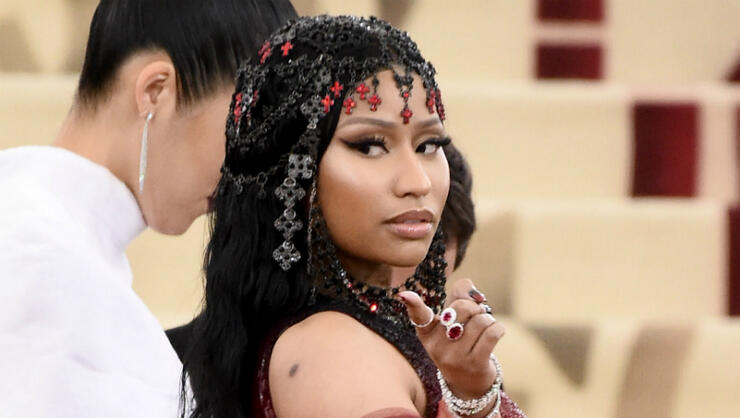 Nicki Minaj is not married... yet!
The "Good Form" rapper may have called her boyfriend, Kenneth Petty, "husband" on a radio show last week, but it turns out it was just a pet name.
According to TMZ, Nicki is "very much in love with Kenneth, but any reports saying they're married are false, despite what she said." As previously reported, following her "Nicki World Tour" stop in London, the 36-year-old rapper opened up about her relationship on a radio show. "Every night when I get out of the shower, my husband takes this really good lotion that we just bought, and he massages my feet, and rubs them, and he rubs each toe individually, and the heel, and the ball of my foot, and he does it all," she explained.
While Nicki didn't seem to blink an eye when she called Kenneth her husband, fans were instantly confused by his status change, given the two only went public three months ago.
As fans know, after the "Good Form" rapper went Instagram public with Kenneth in December, people began slamming him over his criminal history. However, Nicki backed her man, addressing his troubled past on Instagram following the backlash. "He was 15, she was 16... in a relationship," Nicki responded to a fan's comment, referencing Kenneth's rape conviction. "But go awf, Internet. y'all can't run my life. Y'all can't even run y'all own life. Thank you boo." The New York native also posted two photos of her and Kenneth with the caption: "Oh they wanna talk? Let's give'm sumthn to talk about. *Shania voice*."
Photo: Getty Images