Jon Anderson Is Writing New Songs In Case There's A YES Reunion
By Andrew Magnotta @AndrewMagnotta
March 20, 2019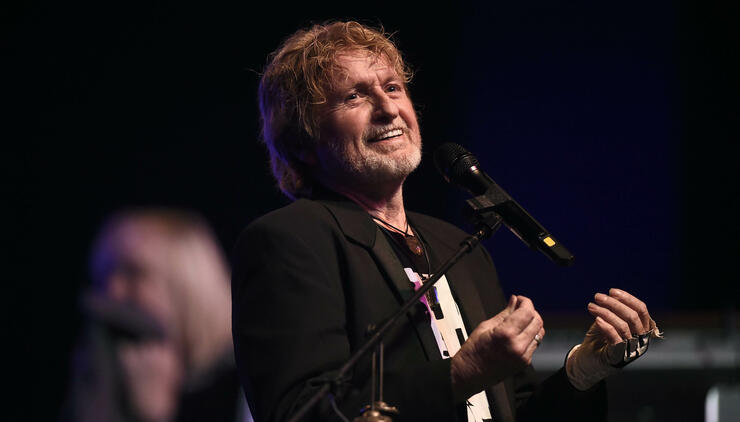 Progressive rock legend Jon Anderson has proclaimed his interest in reuniting with his former band, Yes, after more than a decade apart.
With respect to the fact that things are really complicated between the two versions of the band, there seems to have been plenty of good will between all parties over the past several years (with the exception of the one time Anderson's manager got involved).
Anderson performed joyfully with the Steve Howe and Alan White-led version of Yes at the band's Rock and Roll Hall of Fame induction in 2017. After the ceremony, he announced his intension to begin using the Yes moniker again for his own group featuring Rick Wakeman and Trevor Rabin — as was his right as the band's only living co-founder.
Now, Anderson tells Rolling Stone that there's never been more good will between himself and the other Yes, thanks to his collaboration with Howe on his upcoming solo album, 1,000 Hands - Past, Present, Future, Part 1.
"I'm very open to it," Anderson told Rolling Stone. "It's been 50 years now. You think something has got to happen. To me, a great album has to be made. That's what I think. I don't know how it's going to be made, but the final Yes event should happen."
The singer continued: "I've talked to a couple of people and they get it. I really want to do this. I've even written eight songs for the record that I'm thinking would work with a full orchestra and a choir."
He added that Howe's opinion on the idea remains unclear.
"Maybe he'll read this article and say 'Yes' or 'No,'" Anderson added. "I don't know."
Anderson also said that there are no plans to bring back Yes Featuring ARW (his band with Rabin and Wakeman). He cited "mismanagement" of the band, and the fact that the three of them couldn't agree on whether to do a new album or stick to playing music from their back catalogs.
Breaking away to complete 1,000 Hands so many years after he started it amounted to a weight off of his shoulders.
Photo: Getty Images