Rich Parents Offering Big Bucks For New Nanny, But There's A Strange Catch
By Dave Basner
March 21, 2019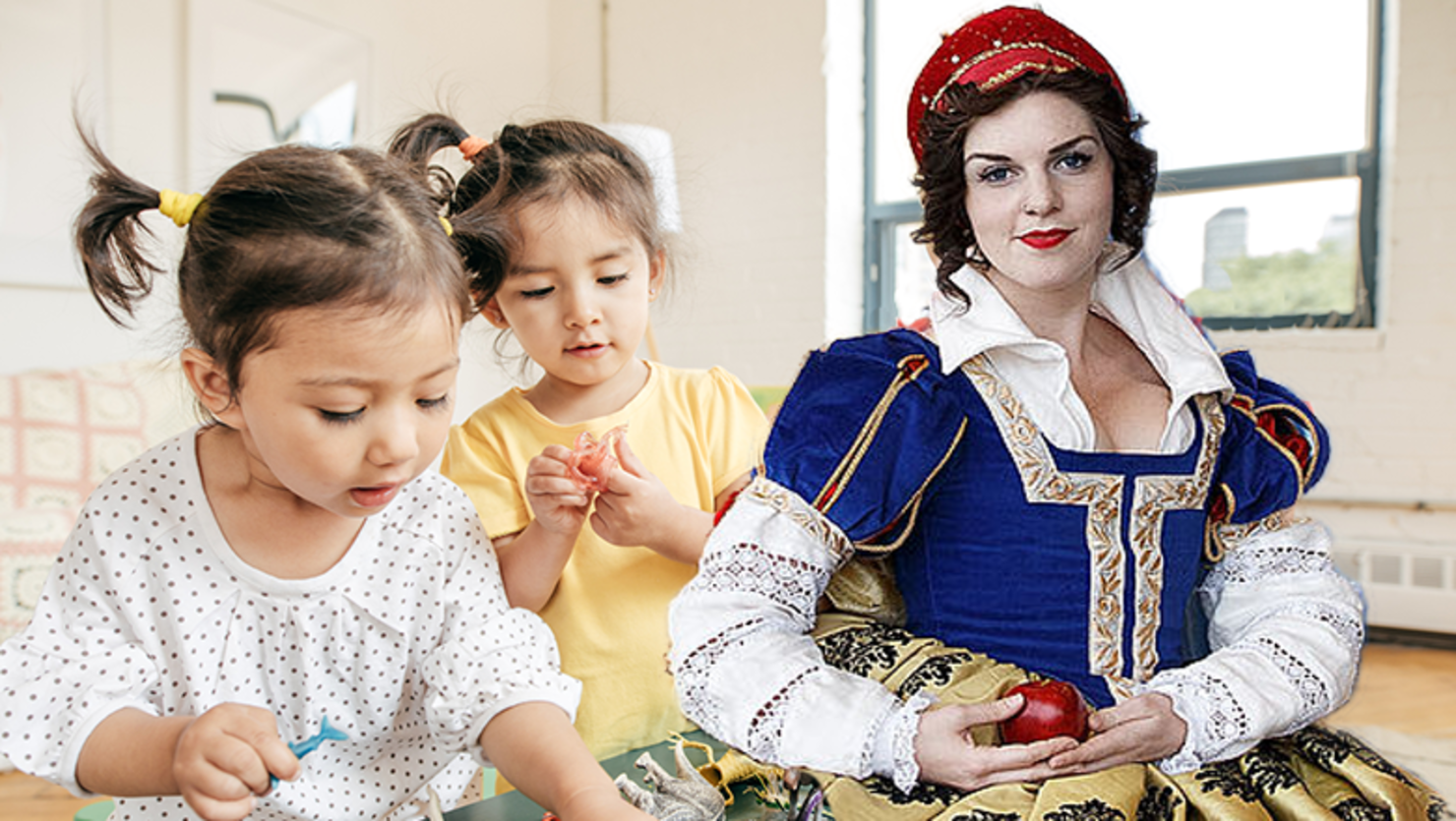 If you are a Disney lover with a career in childcare, there is a job opening in England that might be right up your alley, but you'll really have to love Disney a lot for it. A couple in the UK is seeking a part-time nanny for their twin girls. The role offers great hours, fantastic benefits and a generous salary, but of course, there is a catch. See the little girls are huge fans of Disney so the parents want the nanny to come to work every day dressed as a Disney princess, and each month, the nanny will have to switch up which princess she is.
In their listing on childcare.co.uk, the couple explained:
"Like most 5-year-olds, our girls are obsessed with Disney and we feel this would be the best way to communicate some important values. We know this isn't a normal request for nannies, however we think it would be a great way to teach our girls about things like determination, compassion, fearlessness and ambition from strong yet relatable female role models like Princess Tiana, Princess Anna, Belle and Cinderella."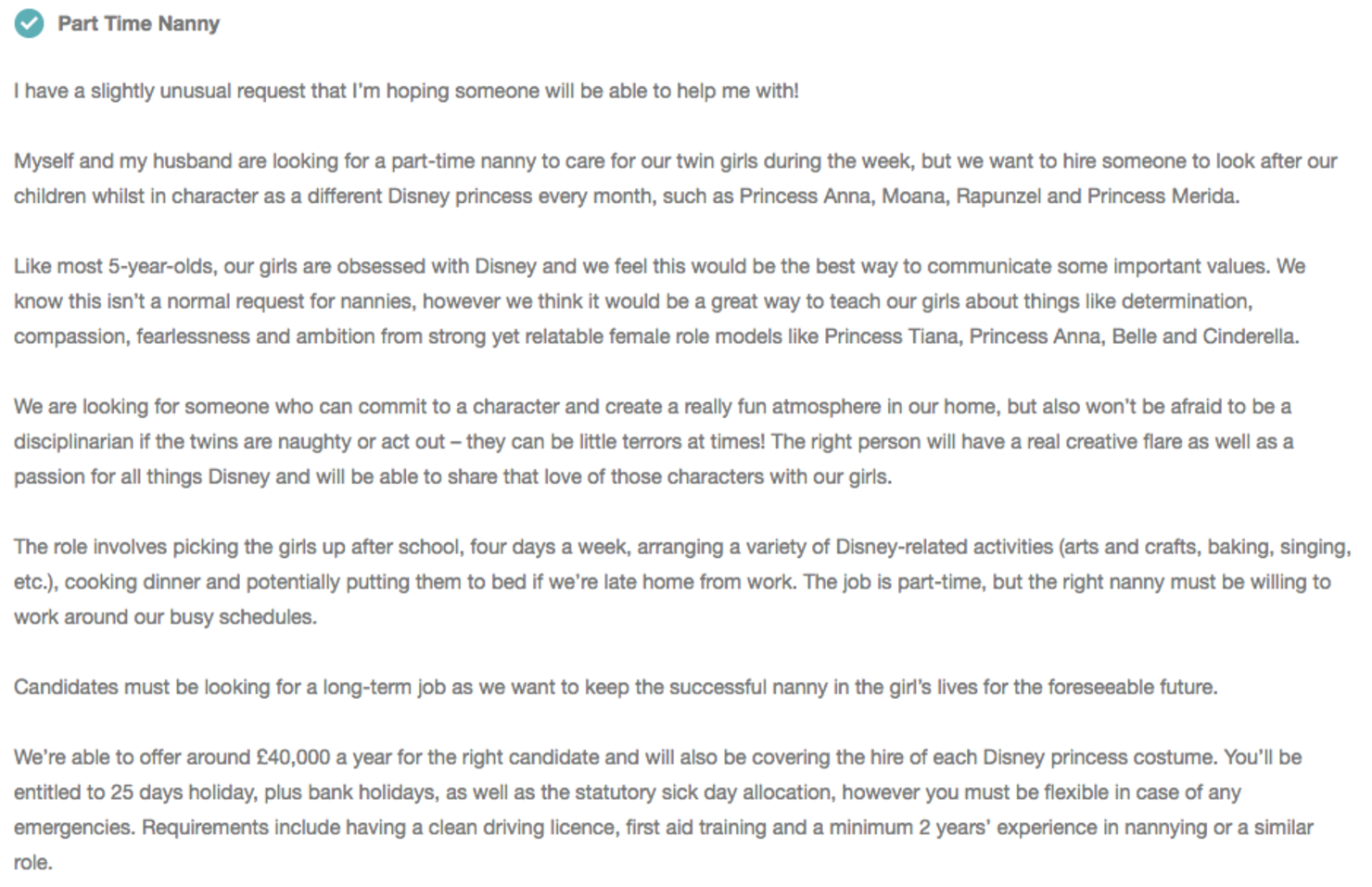 While staying committed to the character, the nanny will have to pick up the kids after school four days a week, arrange Disney-related activities, cook dinner and, if the girls are bad, be a disciplinarian. Apparently, that might happen a bit since, as the parents stated, "they can be little terrors at times."
For all of that, the parents will pay $52,500 a year and cover the cost of all Disney princess costumes. They're accepting applications now from anyone with a clean driving record, first aid training and at least two years nannying experience. You can apply here.
Photo: Getty Images