Cardi B Is Quitting Twitter For 'A Few Days' After Explosive Rant
By Taylor Fields
March 25, 2019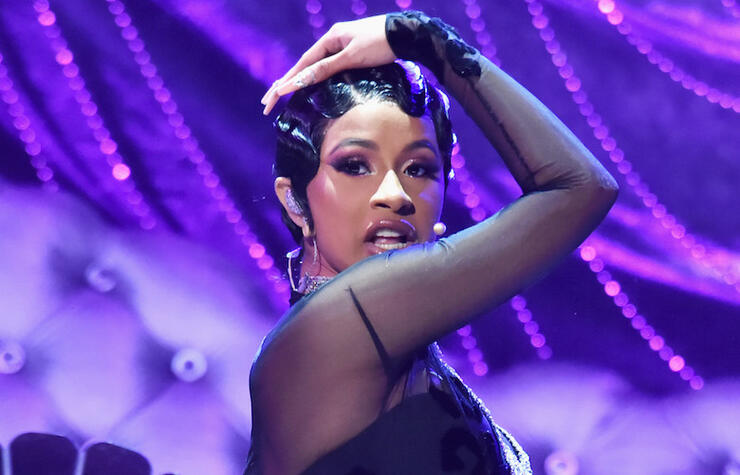 Cardi B is staying off of Twitter for a few days after an explosive rant during which she called out haters in the comments section of her various social media channels.
Over the weekend, Cardi took to Twitter and Instagram live to go off on all of the criticism she has noticed in her comments. And this may even go back to a week ago when she tweeted, "I barely been getting online. I haven't been talking to nobody just straight promoting! Stop putting me in bulls*** let me keep minding my business in peace. Thank you." Then, on Friday, March 22nd, she shared, "I handle business PERIOD! if you don't have no business don't tell me how to handle mines!"
Continuing through the weekend the next day, she proclaimed, "I never claim to be [an] angel I always been a street b****. Ya be glorifying this street rappers that talk and do that grimmey street s*** but they can't stand a street b****!" She added, "Don't come [harassing] me on my page and when I reply back ya get upset. GTFOH! If you not BARDIGANG then why the f*** you here?"
But it didn't end there. Responding to a fan who tweeted, "Y'all was all for Cardi B making it of LHH, but now she big big y'all stay on her heels for literally NOTHING," Cardi agreed and wrote, "Lmaaaaoooooooo exactly." The rapper also retweeted a fan who wrote, "Jealousy! When you become too successful, some people turn their admiration into jealousy. Sad, but true."
The Twitter rant was also accompanied by a rant via an Instagram live session, where Cardi expressed similar thoughts. Then, everything seemed to die down a bit with a lighter tweet from Cardi, as she shared a meme about the whole situation and wrote, "When they try to cancel me on Twitter and Instagram."
Finally, all of this concluded with the announcement that she was going to stay off of Twitter for a few days. "Okay I'm off Twitter for a few days Have fun," she told fans.
Chat About Cardi B Is Quitting Twitter For 'A Few Days' After Explosive Rant