Man Boards Flight Naked Because Clothes Make Him 'Less Aerodynamic'
By Dave Basner
March 25, 2019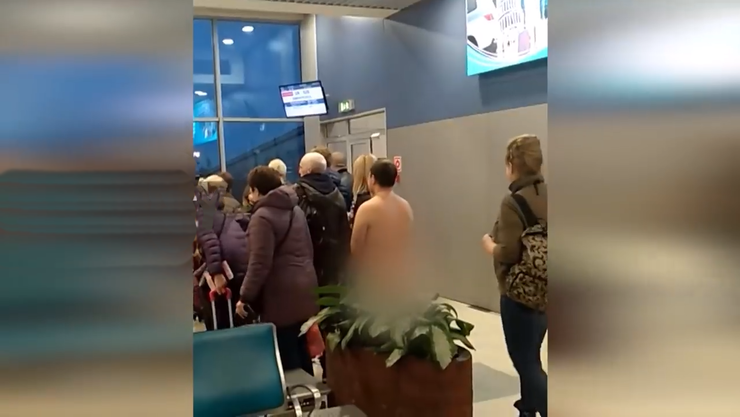 Some people prefer to travel lightly, but one man took it a little too far this week. The 38-year-old took off all of his clothes before boarding an Ural Airlines flight at Moscow's Domodedovo Airport. Video taken by other passengers shows the man patiently waiting in line to board as if there is nothing attracting attention to him. Once he got towards the front of the line, he ran onto the jetway but was stopped by airport staff and held until the police showed up.
According to witnesses, the guy "shouted that he was naked because clothing impairs the aerodynamics of the body." He also yelled that he "flies with more agility when undressed."
The flight continued to board while the man sat handcuffed and naked on the jetway. Passengers walking by him continued to film the bizarre scene.
Onlookers say the man didn't show any signs of being drunk. Meanwhile, a press release from Russia's Interior Ministry explained that the man was taken to the airports medical room and then hospitalized in a "medical facility."
Photo: Ruptly
Chat About Man Boards Flight Naked Because Clothes Make Him 'Less Aerodynamic'