Meghan Markle Was Mentioned In Ex-Husband's Bachelor Party Speeches
By Emily Lee
March 27, 2019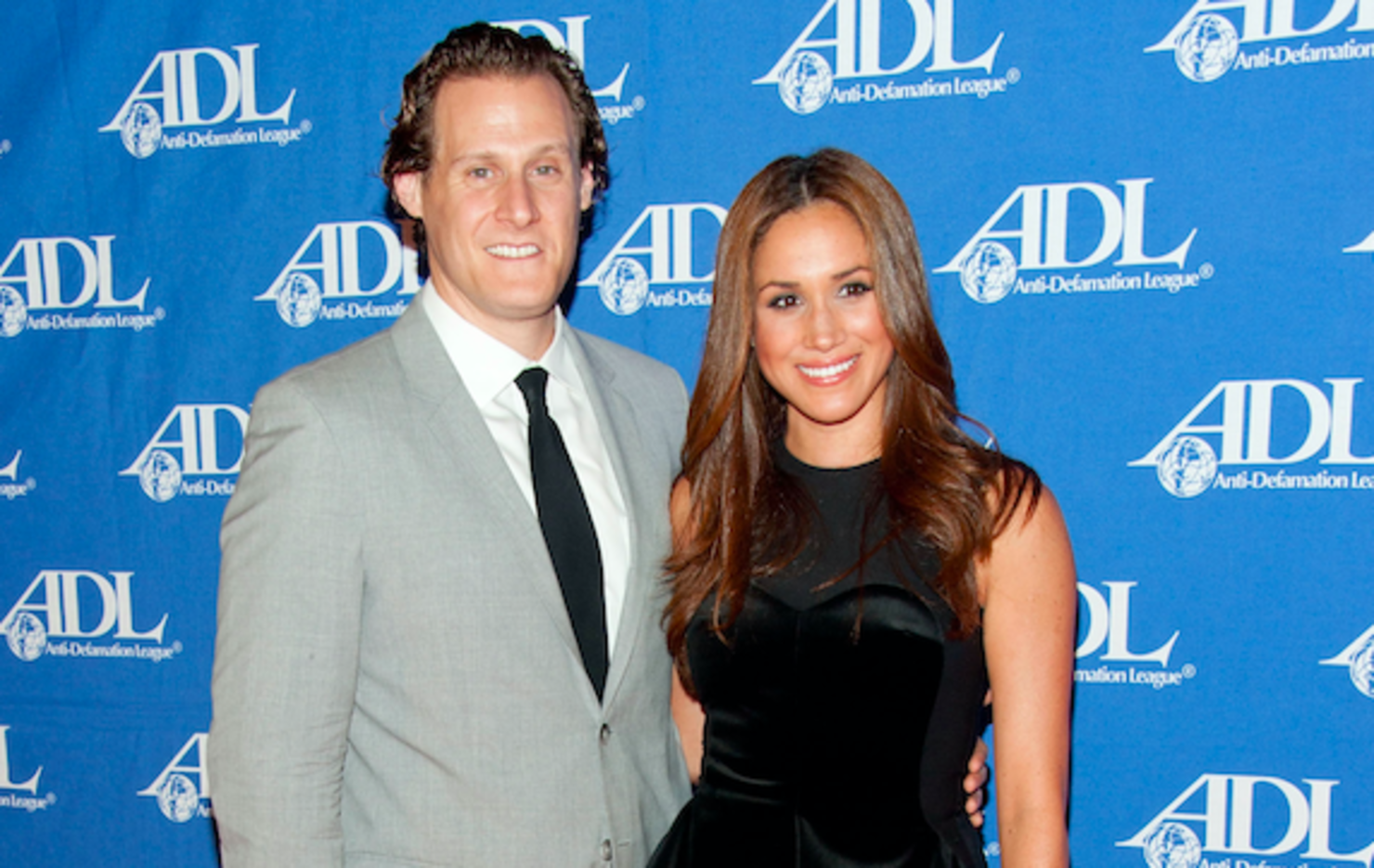 Long before Meghan Markle wed Prince Harry at Windsor Palace and became a Duchess, she was married to a fellow actor named Trevor Engelson. Meghan and Trevor dated for seven years before tying the knot in 2011. They filed for divorce two years later, citing irreconcilable differences. Not only has Meghan moved on from the relationship, Trevor has, too. He's set to marry named Tracey Kurland and is currently celebrating his bachelor party in Miami Beach.
Though Meghan and Trevor called it quits seven years ago, the Duchess of Sussex was still mentioned in Trevor's bachelor party toasts. One of his friends made a speech, which The Daily Mail shared a video of, and there was some not-so-subtle shade thrown Meghan's way. "This right here... this right here is to royalty, you know what I'm saying? Royalty won, royalty lost... But regardless baby, we got to keep going!" He then says "If it wasn't for Trev, I wouldn't believe that I could marry a future princess, so now, I gotta… what princess is available now?"
Though some royal-watchers found the reference to Meghan uncouth, Trevor appeared to be touched by the speech. "Thank you brother," Trevor say. To which his friend replies, "I love you man, sorry to be emotional. Then Trevor confirms, "It's an emotional day,."
Trevor is set to tie the knot for the second time in May in Santa Barbara, California. Meghan will welcome her first child with Prince Harry at the end of April.
Photo: Getty