Wendy Williams Says She's Taking A Break From Her Show Amid Relapse Rumors
By Peyton Blakemore
March 27, 2019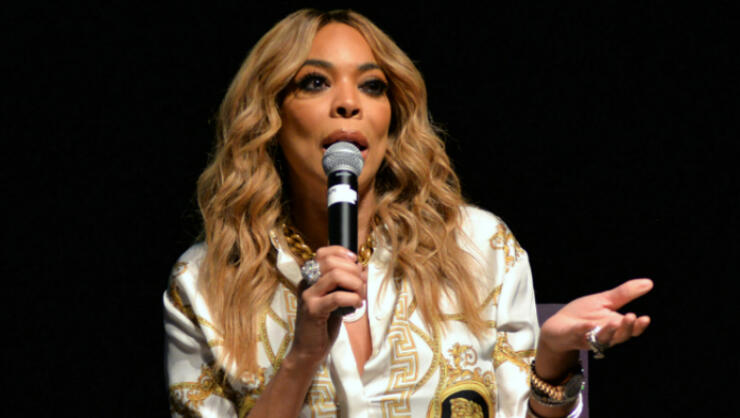 Wendy Williams is taking yet another hiatus from her talk show.
On Wednesday (March 27), the Wendy Show host announced that she is taking a "scheduled" break, only hours after it was reported she was hospitalized earlier this week following a relapse. "We have planned break coming up next week," she told her studio audience before hinting that the break had nothing to do with her reported hospitalization. "I know... it was planned though. But we're back with live shows on April 8th."
The talk show host's announcement came just after the Daily Mail claimed Wendy, who announced that she's living in sober living house just last week, was found drunk on Monday (March 25) and had to be rushed to the hospital. The gossip reported that the 54-year-old TV personality's relapse may have been triggered by reports her husband Kevin Hunter's alleged mistress gave birth to a baby girl last week.
"She was in a bad way and disappeared from the studio after her show Monday," a source told Daily Mail. "She went back to the sober house only to check herself out and decided to start drinking."
"It's not clear where she went but she headed in the direction of her home in Jersey and managed to find alcohol along the way," the source continued. "Word got back to the studio and there was panic and concern, everyone was looking for her, no one knew whether there would be a show today."
"I'm happy to tell you that I am doing swell," she said before addressing the on-going rumors about her husband cheating on her. "I want to shout out to my husband. I'm still wearing my ring," she told the crowd as she showed off her giant wedding ring. "Believe me you, when you've been with somebody for 28 years...married for 25 years...we know each other. He's my best friend, he's my lover, he's all this and he's all that. I know what you've been seeing and I know what the streets have been talking about."
Photo: Getty Images
Chat About Wendy Williams Says She's Taking A Break From Her Show Amid Relapse Rumors