Cardi B Makes It Rain In New Palms Resort Casino Campaign
By Lauren Crawford
March 28, 2019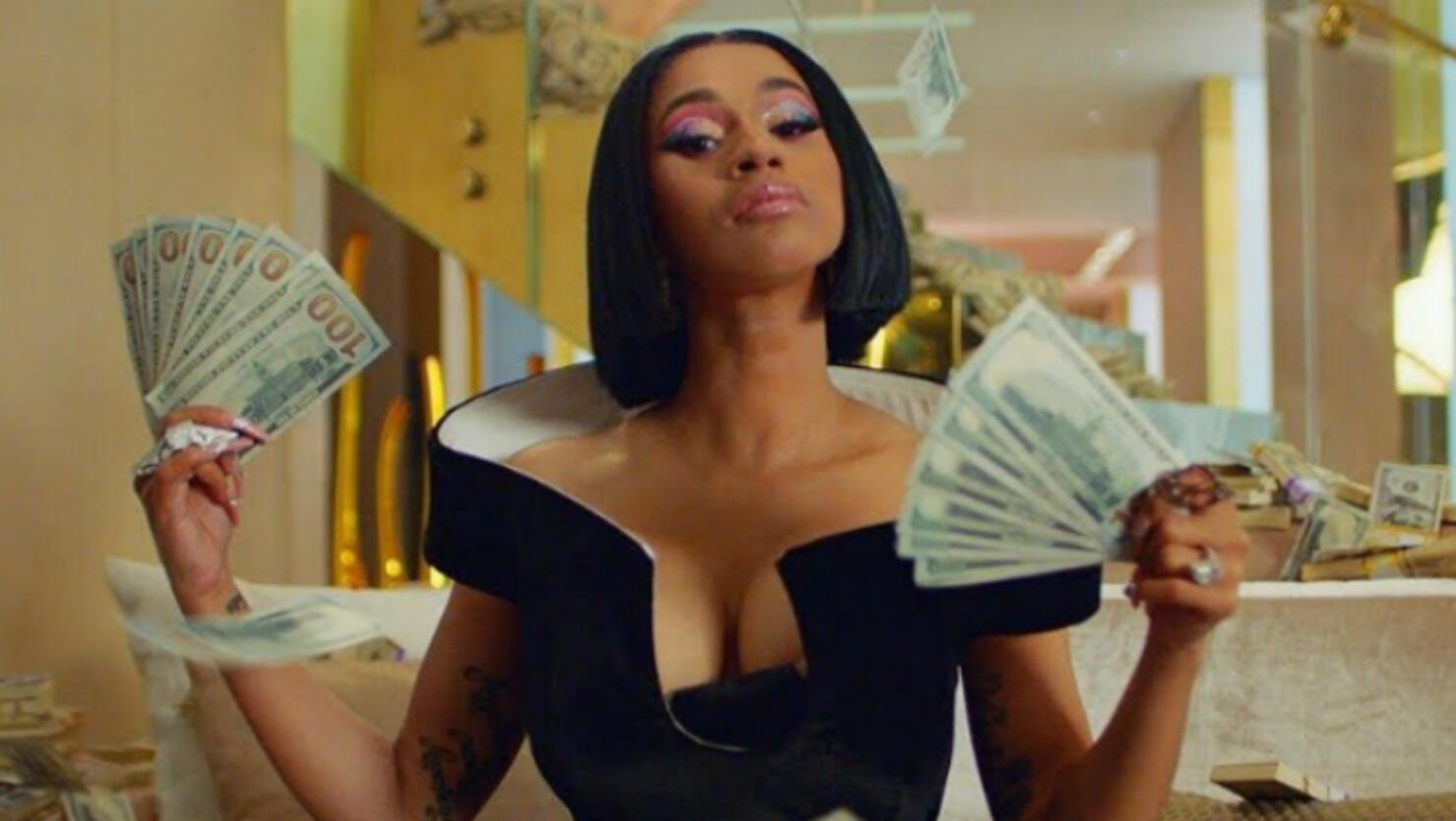 Cardi B + Vegas + The Palms = A Da*n Good Time!
The "Please Me" rapper joined a number of celebs to star in a new campaign for the Palms Resort's newly renovated property. Cardi along with Rita Ora, Emily Ratajkowski, Adriana Lima, Dapper Dan, Ryan Sheckler, Ozuna, Marshmello, and ton more celebs starred in the resort's latest campaign to set the stage for the new Palms resort, which will be unveiled next week.
In the nearly two-minute clip, titled "Palms: Unstatus Quo," Cardi is shown sitting down in a glamorous black gown while surrounded by money, which is both raining from the sky and sitting in piles around her, as she fans herself with wads of cash. (You know, casual)
For Rita's feature, the "Hot" singer is shown brushing her iced-out grill in an all-gold bathroom with an all-good toothbrush. Rita's opulent scene set the stage for the rest of the as equally as over-the-top displays of wealth shown later in the campaign, including Ozuna's appearance. For the "Baila Baila Baila" singer's feature, he was shown being served tea by two butlers while sitting in a colorful suit in a decked-out private room.
Cardi's appearance in the ad comes just before she kicks off her Vegas residency at The Palms newest nightclub KAOS.
As fans know, the "Money" rapper's upcoming residency launches night two of the nightclub's grand opening weekend. The festival-like celebration kicks off on Friday, April 5 with an intimate performance by Alicia Keys at the Pearl Concert Theatre. Later that evening Skrillex and Travis Scott are set to hit the stage at KAOS. On Saturday, April 6, Cardi will debut her residency at KAOS, which will include performances by G-EAZY and J Balvin. For the final night of the weekend, Sunday, April 7, Hozier will take the stage at Pearl; Kaskade and Vice will perform at KAOS Dayclub, and a special surprise country performer will end the weekend at KAOS Nightclub.
Photo: Youtube