James Bay & Julia Michaels Unveil Dreamy 'Peer Pressure' Music Video
By Paris Close
March 30, 2019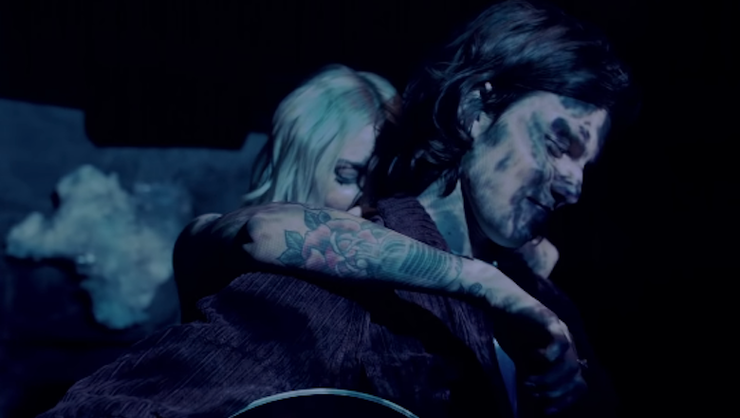 James Bay and Julia Michaels' new music video will bring tears to your eyes.
The singer-songwriters unveiled the intimate visual for their dreamy collab "Peer Pressure" on Friday (March 29). The cut, initially released by the English crooner on February 22, celebrates Bay's first single of the year from his forthcoming follow-up to 2018's Electric Light.
The visualization for the ballad is as charming and lovely as its lyrics, showing the artists getting close during their open mic showcase as starry lights flash across them. "Put your hands on my body just like you think you know me/ Want your heart beating on me/ don't leave me hot and lonely," the 28-year-old serenades Michaels with his guitar. That's when the "What A Time" songstress soars in with accompanying harmonies and delicate trills to set in the track's feel-good mood.
"I think it can be easy to stay very guarded in life, and not let anybody in, past your personal armor. These guards we all put up every day for different reasons," Bay said in a statement of the record to Rolling Stone.
"In writing 'Peer Pressure' Julia and I wanted to talk about how, when the right person comes along, they can break through any armor and with love, get straight to you," he continued. "It's about that person who, no matter how much of a guard you hold up, finds their way through to you."
Watch James and Julia's romantic new music video below.
Chat About James Bay & Julia Michaels Unveil Dreamy 'Peer Pressure' Music Video