The Chainsmokers Drop Scathing New Track 'Kills You Slowly': Listen
By Paris Close
March 30, 2019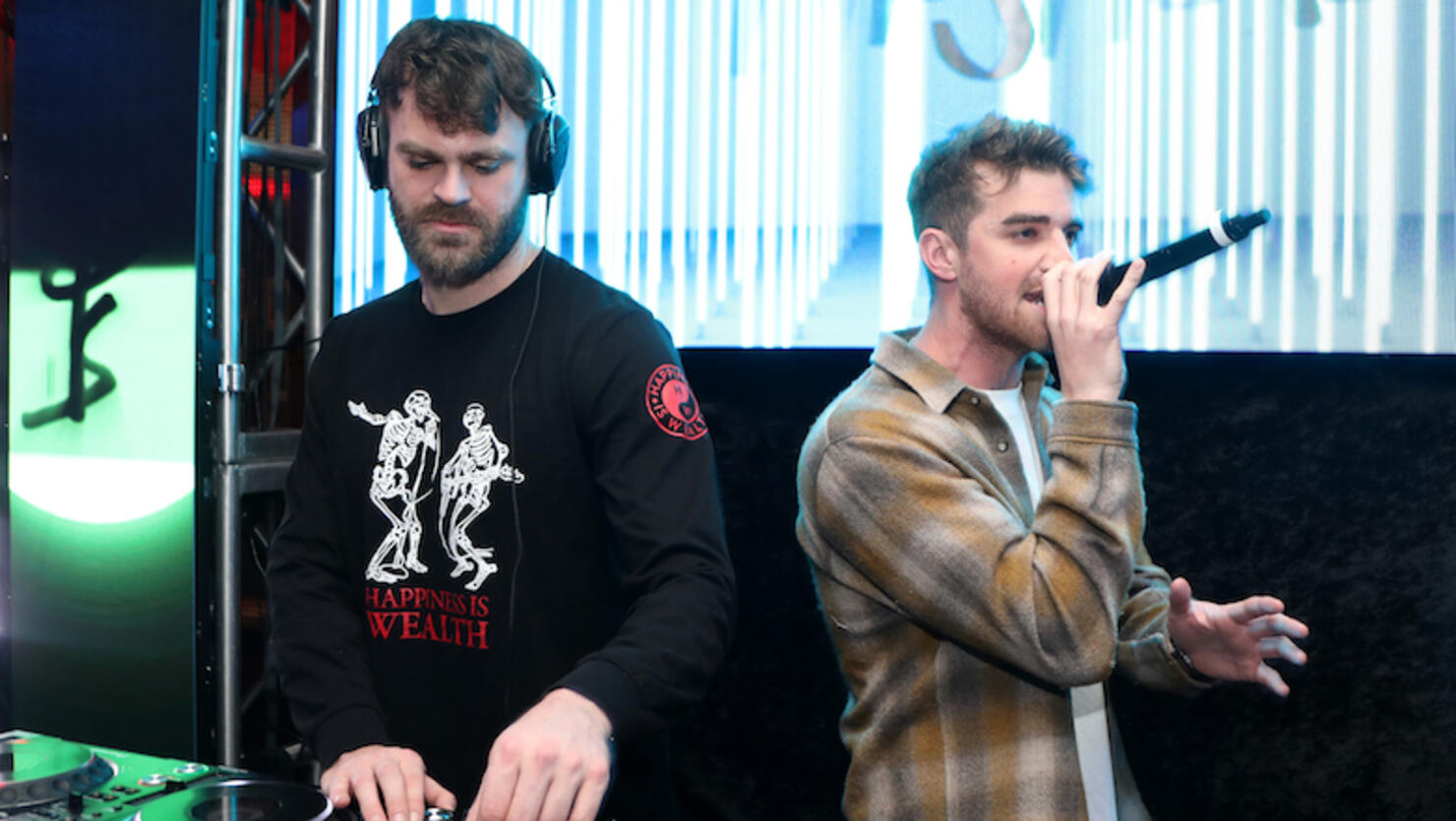 The Chainsmokers get sentimental on their latest single.
On Friday (March 29), the two-piece returned with the lyric video for a new track called "Kills You Slowly," a mid-tempo groove that sings the struggles of a couple trying to hold things together but appear t be on the cusp of a breakup. Vocalist Andrew Taggart opens the song with an apologetic verse, yet the following lyrics appear to reveal just how fake and unhappy this toxic relationship has become as a result of a lovers' quarrel.
"Hold it, even though it kills you slowly/ Explosions, hidden when we're in the open/ Keep on smilin' until it's over/ Hold it, even though it kills you slowly," Taggart belts over a chorus of guitar riffs, begging his beloved to bear with the sadness of their circumstance.
Listen below.
"Kills You Slowly" is the second single from EDM duo's upcoming album, World War Joy…Kills You Slowly, following the success of their collaboration with 5 Seconds of Summer, "Who Do You Love."
Last month, The Chainsmokers announced dates for their "World War Joy Tour" in North America this fall with 5SOS. Both groups will be joined by Canadian singer Lennon Stella, who will tag along for the 41-city jaunt, launching from September through December. (Get the dates here.)
Photo: Getty Images