The Chainsmokers & 5 Seconds Of Summer Drum Off In 'Who Do You Love' Video
By Paris Close
March 12, 2019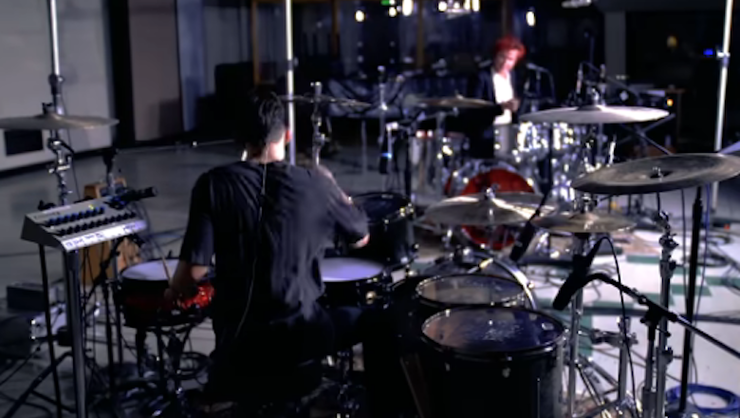 The Chainsmokers and 5 Seconds of Summer unveiled the music video for their team-up this week.
This Monday (March 11) marked the visual premiere for the bands' latest collaboration, "Who Do You Love," a rock-infused pop smash with chart-topping potential. Despite the song's upbeat, dance-heavy tempo, the video, directed by Lucas Taggart, simply captures the raw talent of 5SOS' Ashton Irwin and The Chainsmokers drummer Matt McGuire as both bandmates go against each other in a spirited drum-off inside a vacant warehouse.
The groups released their new single along with its accompanying lyric video on February 7.
Watch the video below.
Last month, The Chainsmokers announced their "World War Joy" North American Fall Tour with the Australian boy band on Instagram, with Canadian singer Lennon Stella set to tag along on the bands' 41-city trek.
Among their upcoming stops include New Orleans, Detroit, New York, Los Angeles and Chicago. The "World War Joy" jaunt will kick off in Cincinnati, Ohio, on September 25 and culminate in Vancouver, British Columbia on December 6. (See the full list of dates here.)
Meanwhile, be sure to tune into the 2019 iHeartRadio Music Awards on FOX at 8/7C on Thursday (March 14), where The Chainsmokers are nominated for Dance Artist of the Year, and 5SOS for Best Duo/Group of the Year as well as Best Fan Army (5SOSFam).
Photo: YouTube/Matt McGuire