JAY-Z Thanks 'Beautiful' Beyoncé While Accepting NAACP Image Award
By Peyton Blakemore
March 31, 2019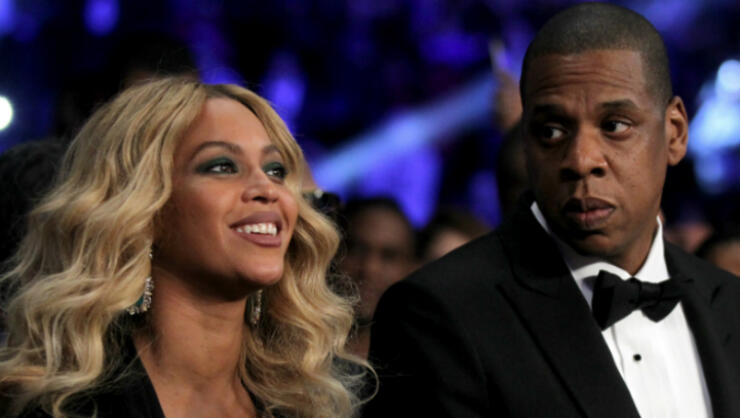 JAY-Z had some "beautiful" words for the strong women in his life, especially his wife Beyoncé, while accepting the President's Award at the 2019 NAACP Image Awards Saturday night (March 30).
The legendary rapper began his speech by quoting Abraham Lincoln. "It's not the years in your life that count. It's the life in your years," JAY said before dedicating his award to his 93-year-old grandmother, Hattie White, who he said embodied the quote. "She is so full of life and she among other accomplishments, being super great and very tough, she raised seven kids, one little walk up in Brooklyn. 615 Lexington, started my life," he continued. "On top of that, her kids had kids and we all were raised in the same house. One household."
"I grew believing I could do anything. That I could accomplish anything because of those strong women in my house," JAY added, also mentioning his mother, Gloria Carter.
After going down memory lane, Jay concluded his powerful speech with a shout out to his wife. "I'd like to dedicate this award to a beautiful woman in my life, Ms. Beyoncé," he said of Queen Bey, who was sitting in the crowd wearing a white pantsuit, which he also praised. "Just because of the white suit," he added as Beyoncé smiled at her husband from her seat.
Earlier in the week, JAY honored his mother at the 2019 GLAAD Media Awards. While being honored with the Vanguard Award for his and Bey's advocacy of the LGBTQ community, the 49-year-old rapper shouted out Gloria, who received JAY's GLAAD Special Recognition Award on his behalf last year for his song "Smile."
"I want to honor my mother, who received the award last year," the Jay said Thursday night (March 28). "I get to follow in her footsteps of spreading love and acceptance and her beautiful speech at the end of the song 'Smile' and for her allowing me to tell her story."
"Smile" featured Gloria discussing how she chose to open about being a lesbian after years of "living in the shadows."
Photo: Getty Images
Chat About JAY-Z Thanks 'Beautiful' Beyoncé While Accepting NAACP Image Award